There has been many people lending their hands to me for this project. And now it's time for me to say "thank you".
Well, those hidden heros are: …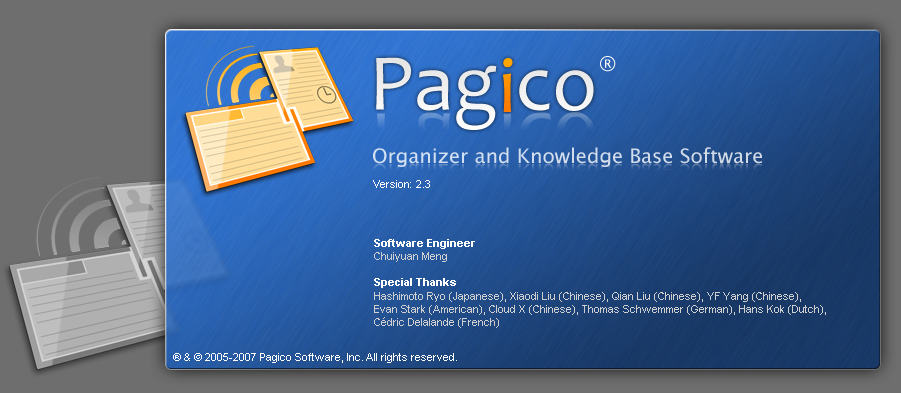 To express my thankfulness to those people listed above, Pagico is free for you guys as long as it goes.
THANK YOU SO MUCH!
This is a screenshot of the new "About" window of Pagico v2.3.