Work smarter and accomplish more — the hope of yesterday has officially become the reality of today! After months of development and testing, Pagico 10 is here, bringing improved features, more user friendly designs, and significantly enhanced performance. The end result? A work management platform that's more coherent and smooth in user experience for you to make things happen.
Update on October 4: The v10 launch is the best we've had so far, but we did spot a few issues that just popped up. A new revision (20211005) has been just released to address the issues, including the inability to link to other projects/contacts, and issue where data objects may not load correctly on macOS Mojave, and the issue where Timeline views may fail to render in certain cases on Windows.
Pagico 10 Highlights
10X Performance
The first thing you'll notice when landing in Pagico 10 is the performance improvement. Everything is _much_ faster than before. Switching across projects or writing new content feels ultra smooth. The data handling component has been almost completely rewritten to deliver this performance enhancement.
Redesigned Dashboard & UI Refinements
While Pagico 9 started with the major UI redesign, v10 brought further refinement to the overall look & feel. Everything is tighter and more minimalistic in styling, placing more focus on your content.

The Dashboard has a redesigned layout so that you'll see Pinned Items being presented with higher information density. The new Quick-Action buttons are here to further speed up your workflow. The new Container Templates are also readily accessible.

The Timeline has also been upgraded. It features an integrated control to switch among Timeline, List and Calendar views, a more minimalistic rendering of task bars, and the ability to resize task bars from both ends.
Streamlined List Writing Experience

One of the most used feature in Pagico is probably list and task management. In Pagico 10, the list writing experience is greatly overhauled.
First off, the performance of list writing is _significantly_ improved. The lag when you save a list item is no longer there. You can now freely type out your list without being interrupted by the data saving process. The Natural Language Processing is also much faster too, so Pagico will be able to keep up with you even if you type fast.
Keyboard-based List Item Traversing. You can use Up/Down keys to navigate from one list item to another. Edit task titles and descriptions with no mouse intervention needed.
Need to perform bulk actions? Just press & hold Shift key to multi-select, just like you normally would. Then, use SPACE bar to toggle the status of the selected list items, or Cmd+]/[ to indent/outdent all the selected list items. If you're a mouse-oriented person, you'll surely enjoy the fact that now you can adjust the list item indentation by dragging and dropping.
Tabs

It's easier than ever to switch among your frequently accessed projects/contacts. The tabs can also be re-ordered via drag-and-drop, so you can arrange your content the way you want. The tabs carry the color choices of the containers, making it easy for you to find your way around. Thanks to the under-the-hood performance enhancement, switching among your content feels instantaneous and natural.
Templates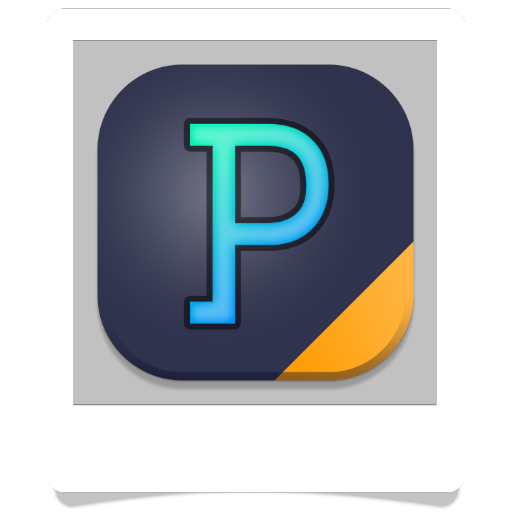 Pagico 10 offers a dedicated container template feature, allowing you to save time on projects and contacts with repeating content. While you could use the container duplication feature to simulate this in Pagico 9, v10 goes further: The templates will also remember the view you selected, the content sorting mode, and customizable strategy on the handling of linked containers.
The templates are also made to be shareable both through Teams and through offline means. You can easily add templates to a team so everyone has access to them, or export templates as standalone file packages that can be imported to other Pagico 10 databases. Thanks to this design, we will start providing some boilerplate templates that can be downloaded and imported with ease. You can find the pool of pre-built templates here [1] (continuously updated).
Better Sync
The data sync algorithm has also been improved to make the sync cycles more efficient and less repetitive. With the changes, the number of sync cycles could be reduced by up to 50%, making data sync faster to complete and consumes less energy (and network bandwidth for all of us).
And much more!
Pagico 10 packs a lot of other minor adjustments to further improve your productivity. We'd also like to take this opportunity to thank our beta testers. Over the past 6 weeks, we had a total of 260+ beta testers who actively engaged with us and provided precious input. For this, our team (Ryo and Chuiyuan) would like to express our deepest gratitude! Your detailed feedback and incredible patience are greatly appreciated. We couldn't have done this without you!
Get Pagico 10
Pagico 10 is compatible with the following systems:
Apple macOS 10.11 and later*
Microsoft Windows 7 and later
Ubuntu 19.04 – 21.04 (64-bit only)
* Yes, Pagico 10 is fully compatible with macOS Big Sur (11.6). Pagico 10 also natively support Macs with the Apple Silicon processors. Legacy Mac OS X systems (10.7 – 10.10) are sadly no longer supported, but Pagico 9 will continue to function happily on these systems.
If you own a Pagico license and have an active Pagico service plan (e.g. Personal Premium or a Team Plan), then you'll get Pagico 10 at no extra cost! Simply download [2] and activate with your existing license code (lost your code? Retrieve it here [3]).
If you own an older Pagico license and do not have an active Personal Premium plan, you will need to purchase the Personal Premium plan [4]. With the Personal Premium plan, you'll enjoy free software updates and upgraded Personal Cloud capacity.
If you are new to Pagico, or are undecided on the Personal Premium plan, you can download Pagico 10 and start a free trial!