Ladies and gents, today we are excited to announce the availability of Pagico 8.18 for macOS, Windows and Ubuntu. This version brings a number of key feature improvements for both individual users and team users. Along with under-the-hood bug fixes, this is a free and recommended update for all v8 users.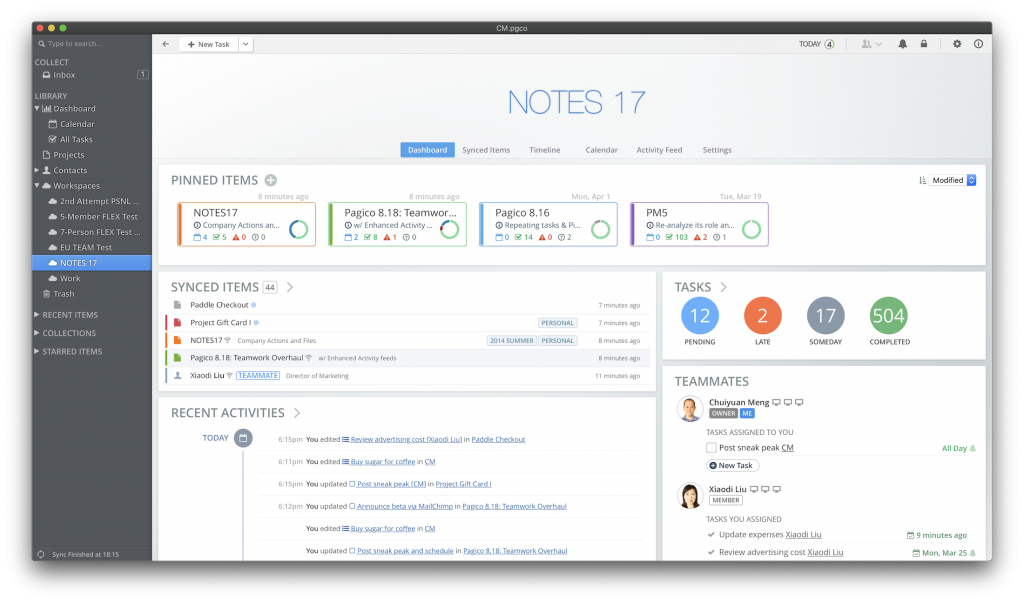 Change List
New: Drag to select multiple items for bulk actions in Timelines view
New: Drag to select multiple items for bulk actions in projects and contacts
New: You can now selectively connect to existing workspaces
New: Team Dashboard for Team Sync workspaces
Improved stability on data sync
Improved activity feed for Team workspaces
Improved: Pagico will no longer automatically perform the Auto-Join on all existing workspaces
Fixed the alphabetic sorting algorithm in project list
Fixed an issue where ampersands in tags may cause rendering issues in the project list view
Fixed an issue where the repeating icon in calendar view may be rendered incorrectly
Fixed an issue where dates may be bumped forward by a year even when user specified the year in the date entry
Fixed an issue where the Safari Browser Extension may not show up in the Safari Preferences panel
Fixed an issue where the same file object may not be opened repeatedly on Windows
Other under-the-hood improvements
New in r2407: Fixed a crashing issue with the Safari Browser Extension
New in r2407: Fixed an issue where tasks with start and due dates may be rendered incorrectly in external calendar feeds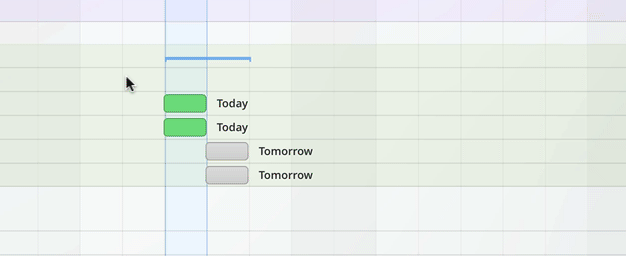 Availability
Pagico 8.18 is now available for macOS, Mac OS X, Windows and Ubuntu. Please visit the Download Section [1] to get the update.
Special Thanks
We'd like to give a special shoutout to everyone involved in the public beta program. Pagico 8.18 went through 6 weeks of beta, and we collected a lot of valuable feedback from beta participants. Thank you all for your participation; we would never be here without your continued support!