Pleasant work environment
A delightful interface throughout the day (and night).

Redesigned in v10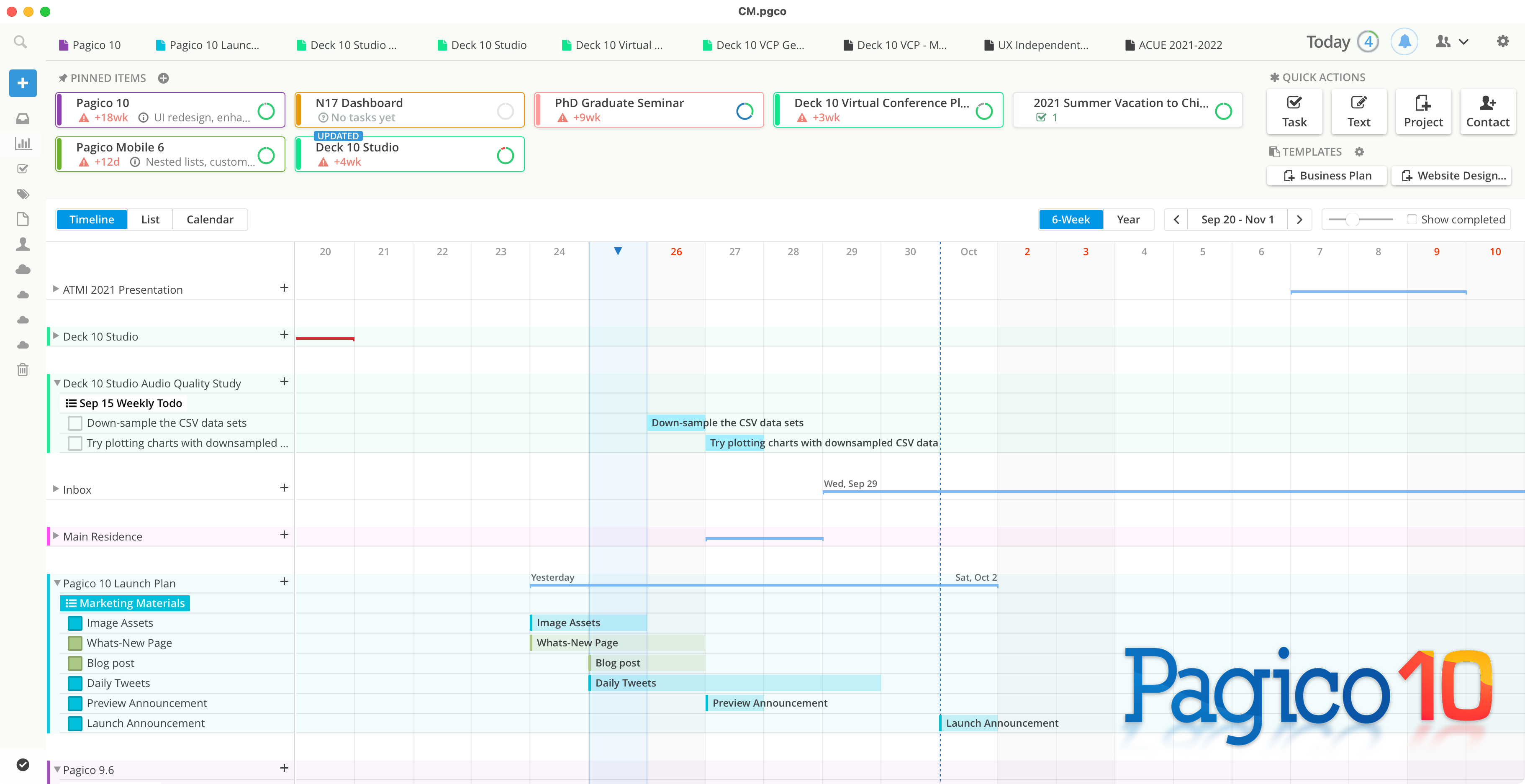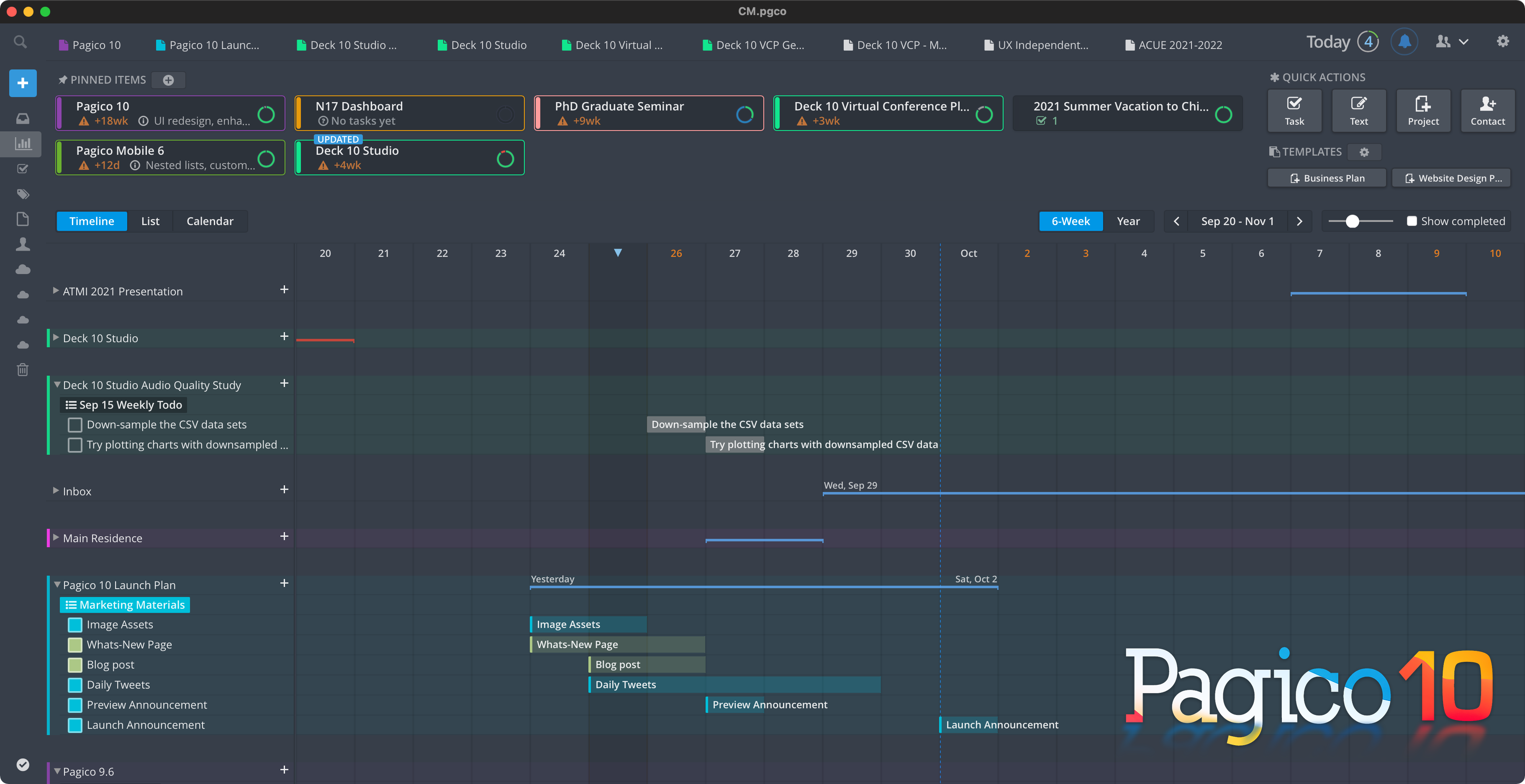 Access Your Content Faster
New in v10

Streamlined List Editing Experience
New in v10

Fill your work with colors
Your content has never looked better.

Stay informed, not overwhelmed
with stress-free project snapshots.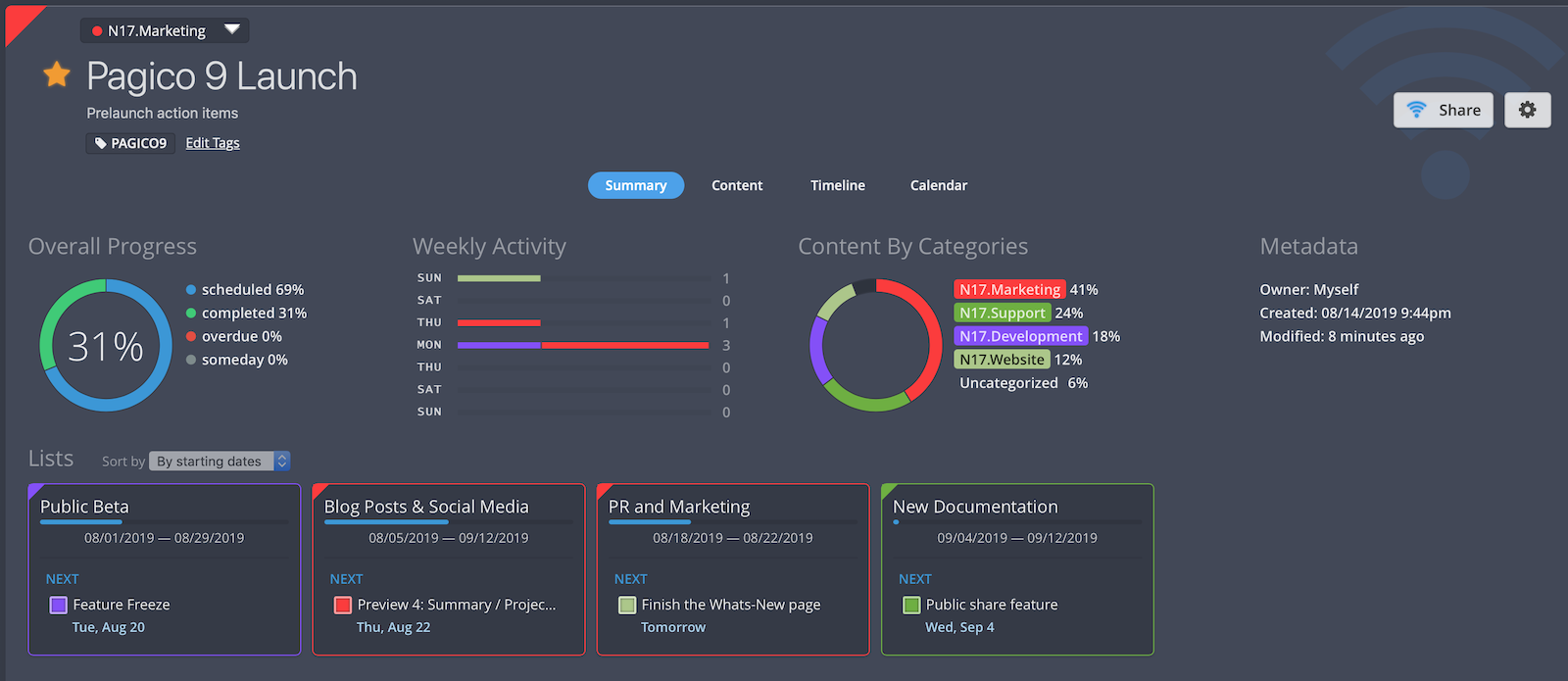 Navigate among your projects with ease
New in 9.7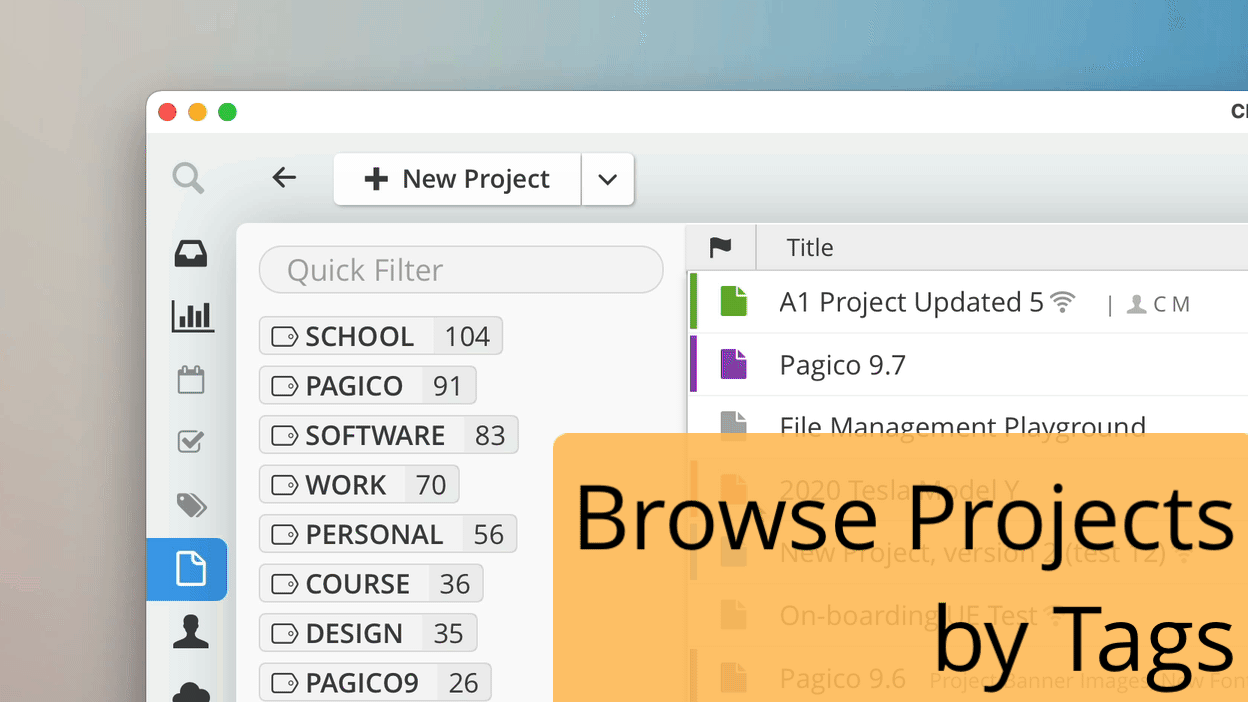 Locate projects FAST with keywords
New in 9.7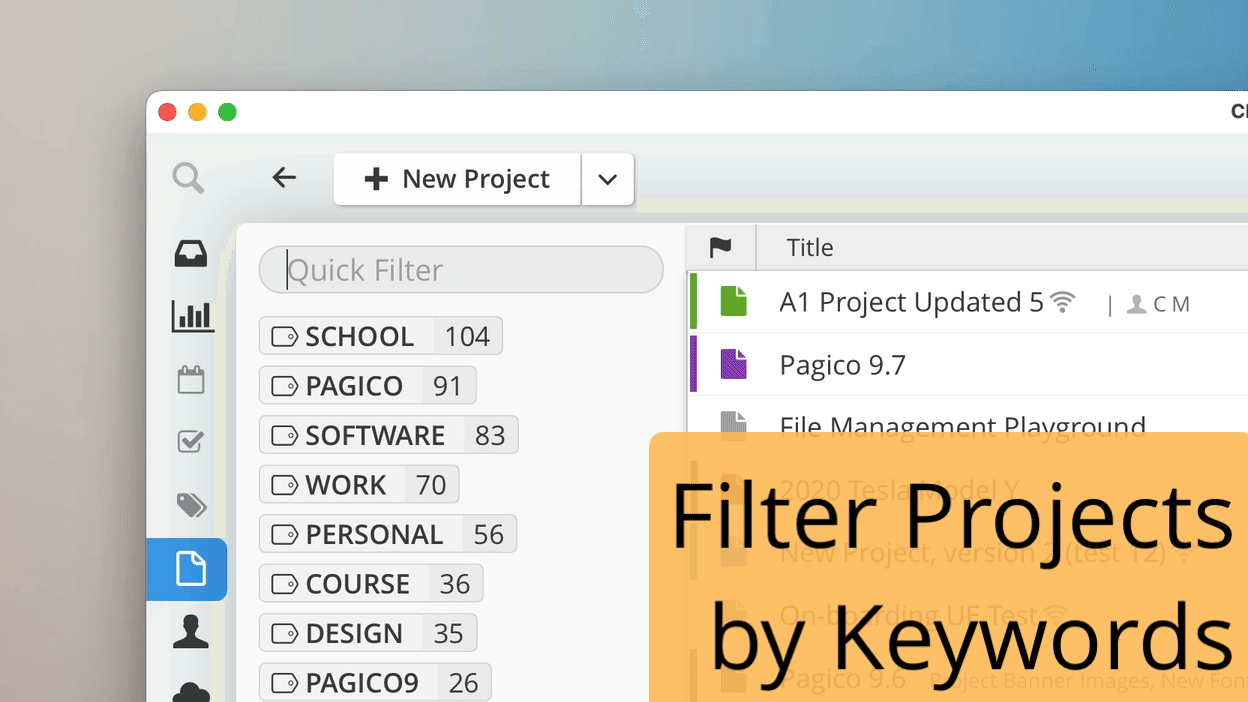 Project Banner Images
Make your data stand out more

New in 9.6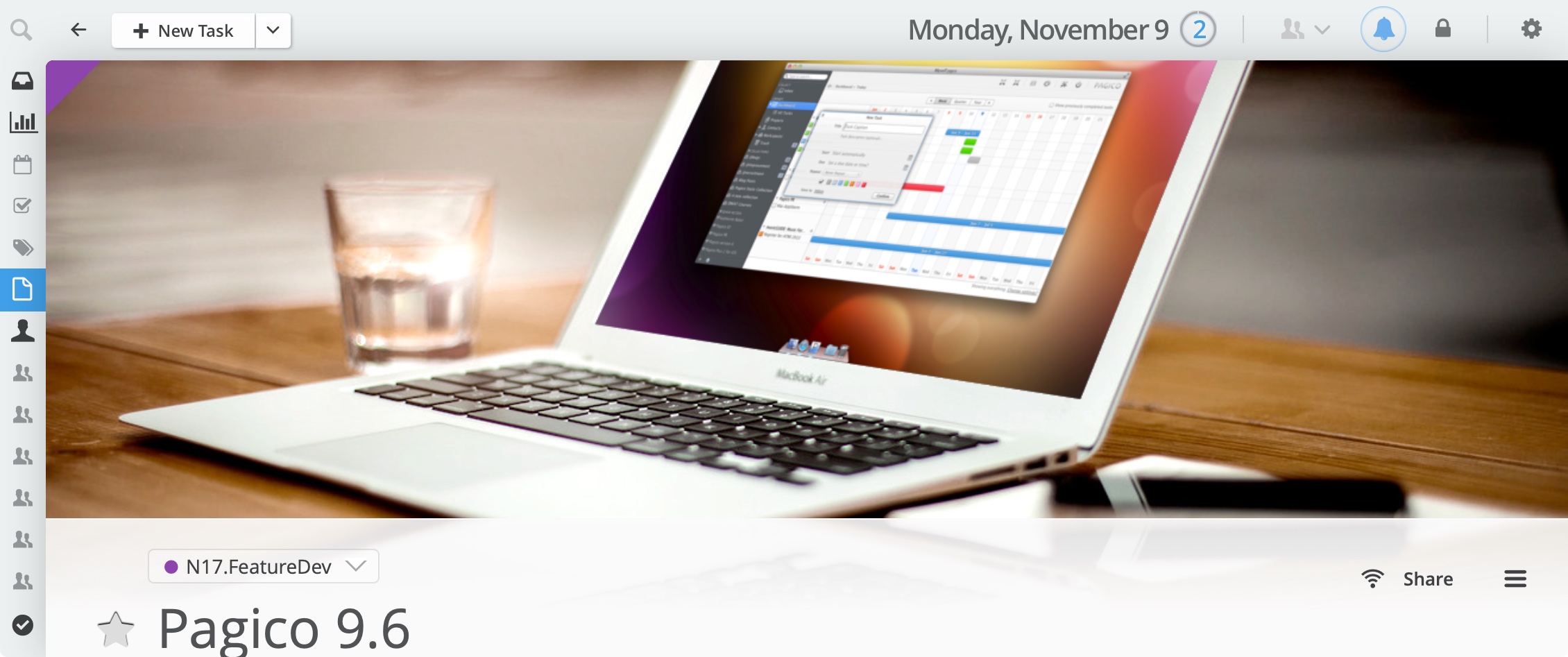 Assign Tasks to Teammates
with the new right-click menu commands

New in 9.6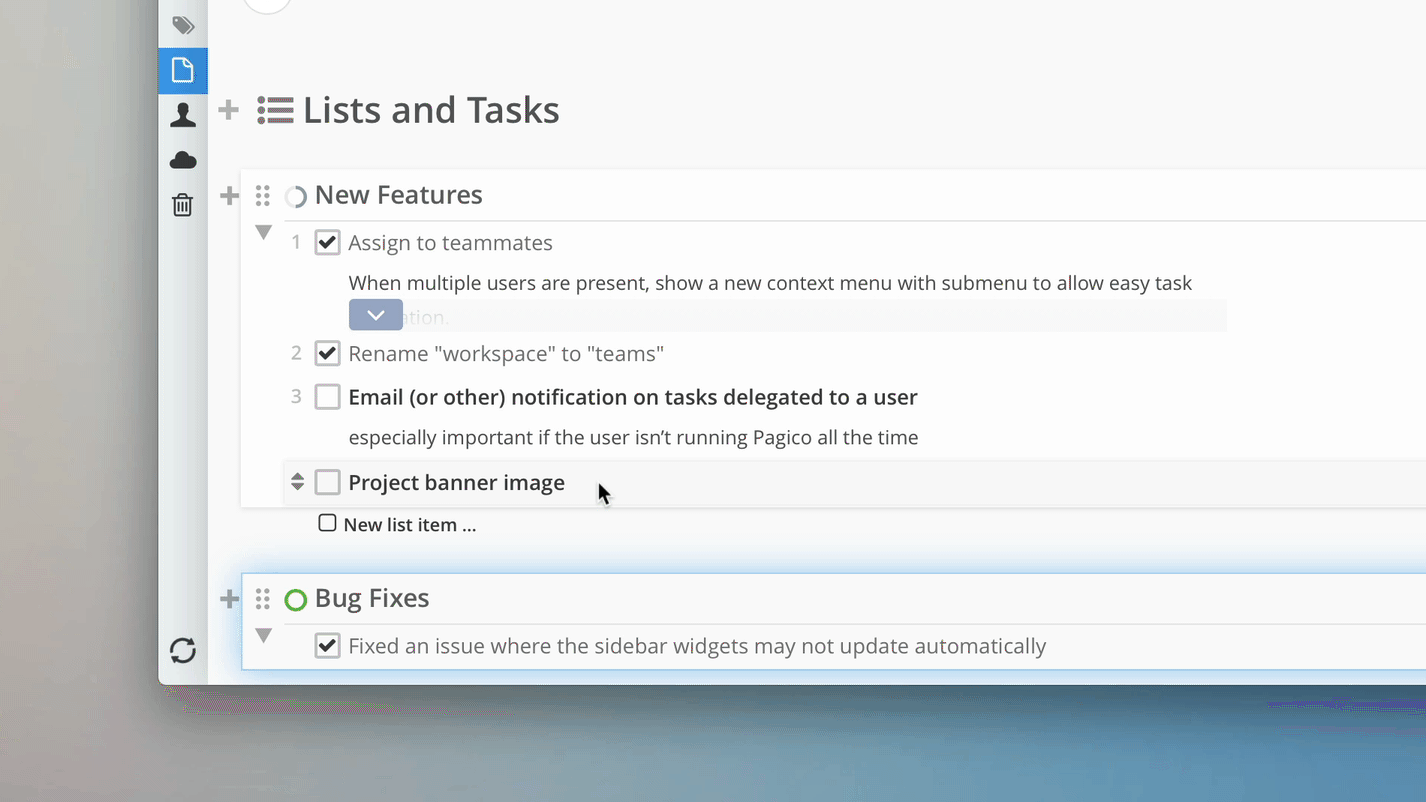 Team-wide Categories
Color-code content for you and for your teammates

New in 9.8

Frame Data The Way You Want
Use Smart Lists to See Just The Right Things.

New in 9.5

Maximize Productivity with Personalization
Tailor design your sidebar to make it fit your workflow.

New in 9.5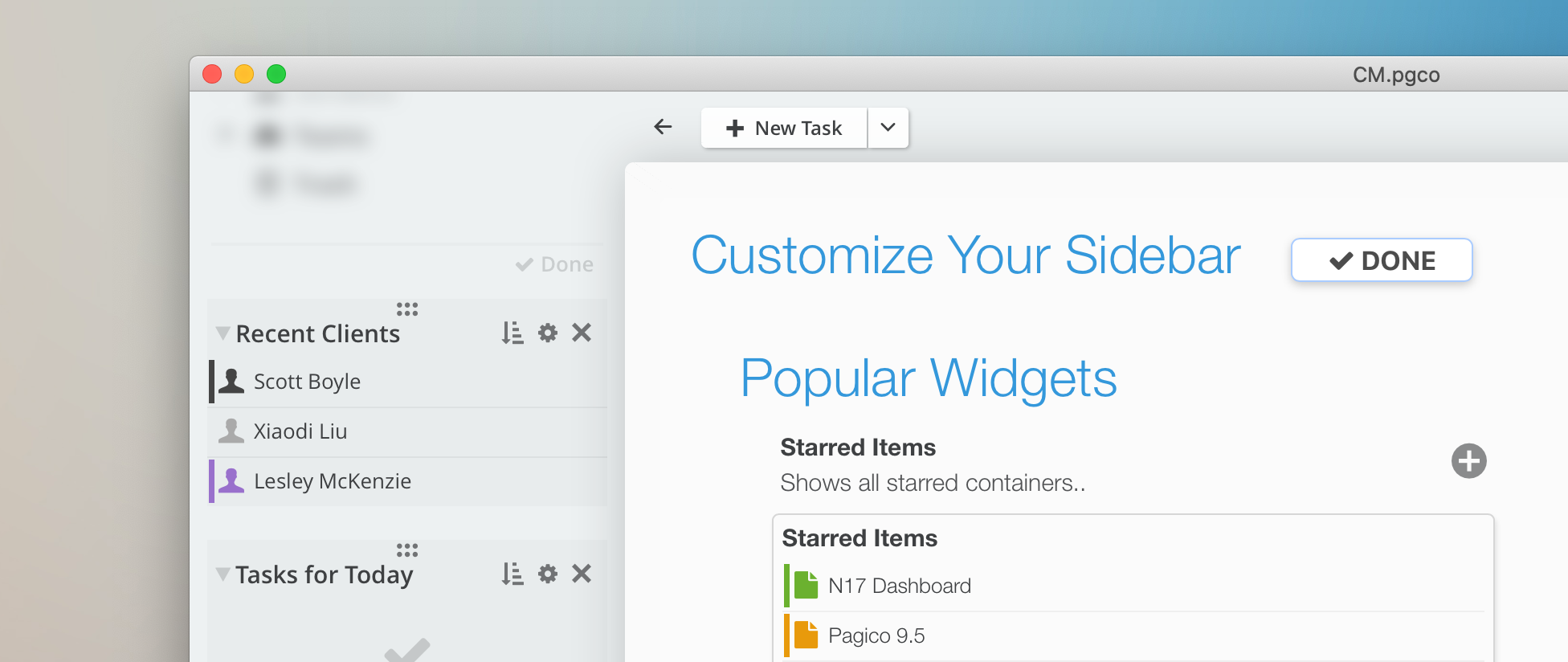 Preview Linked Projects and Contacts
New in 9.4

1-Click Move or Copy
New in 9.5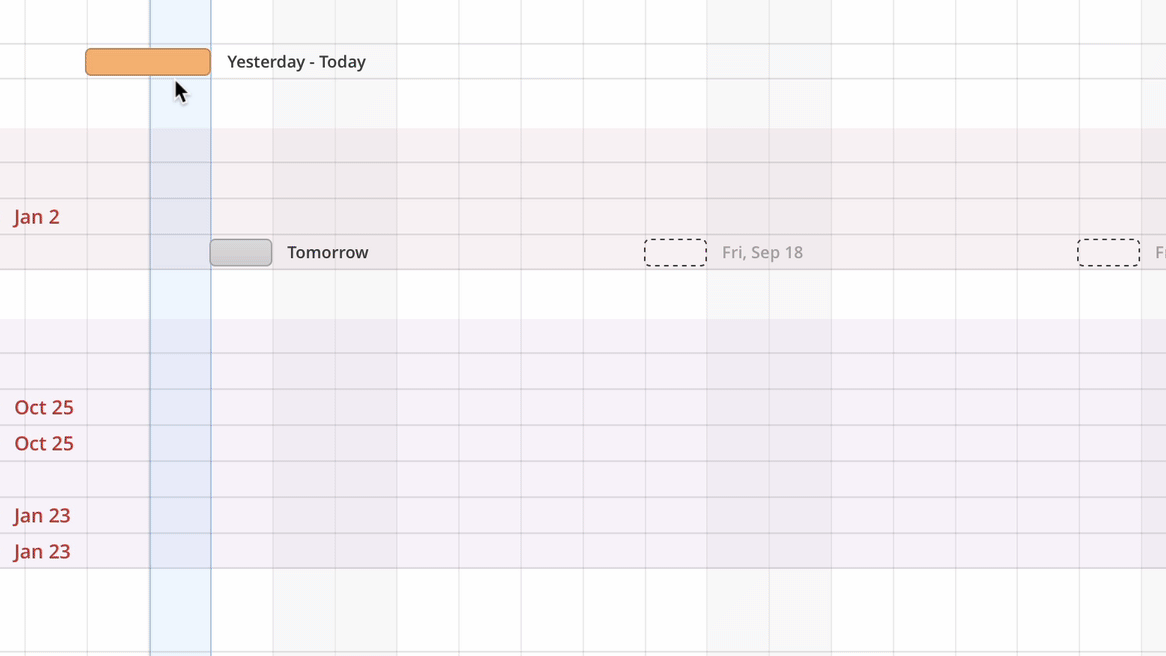 Insert New Content Anywhere
New in 9.8

Preview links with a glance
New in 9.4

Write lists faster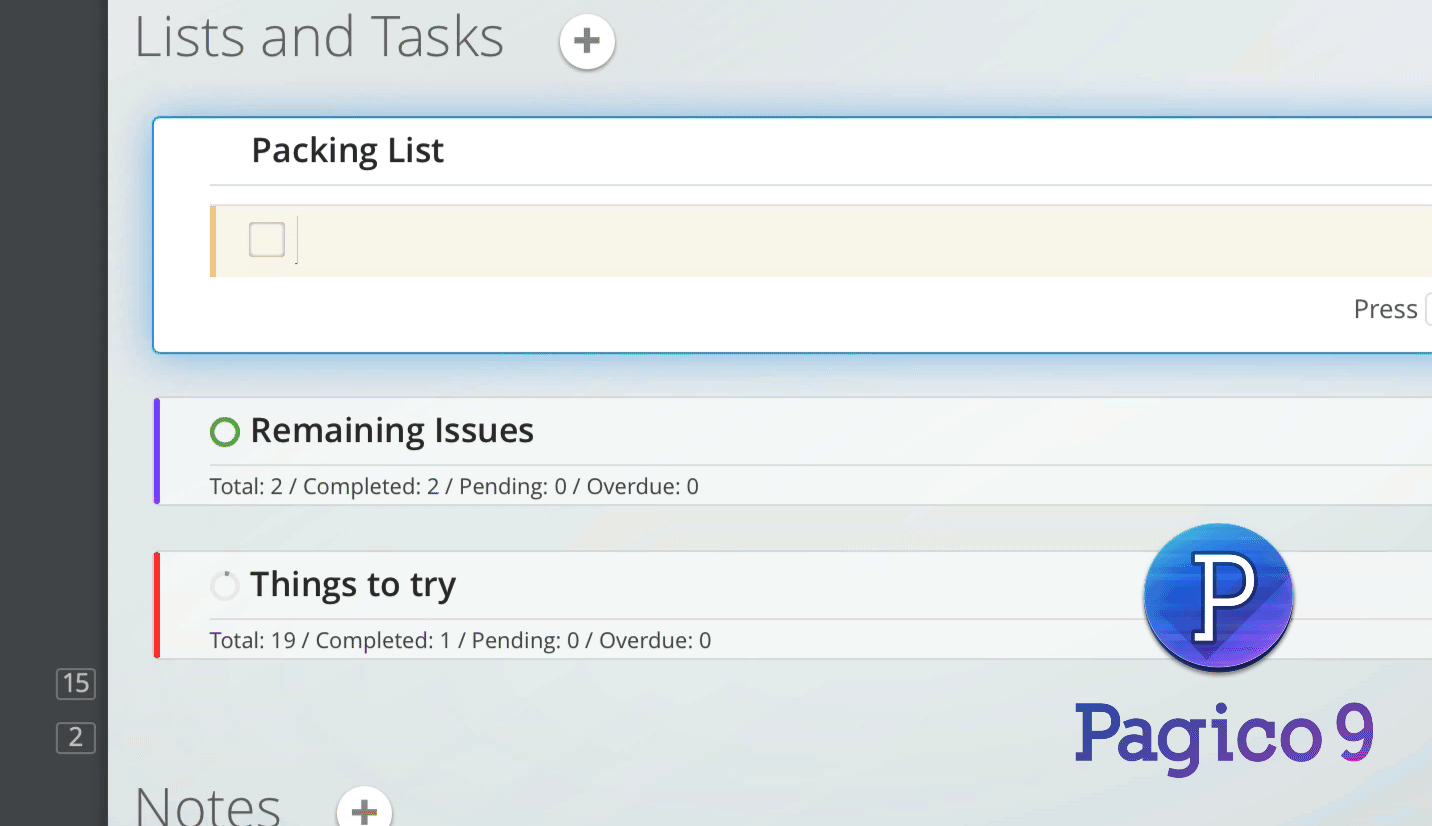 Expand tasks into lists instantly
New in 9.3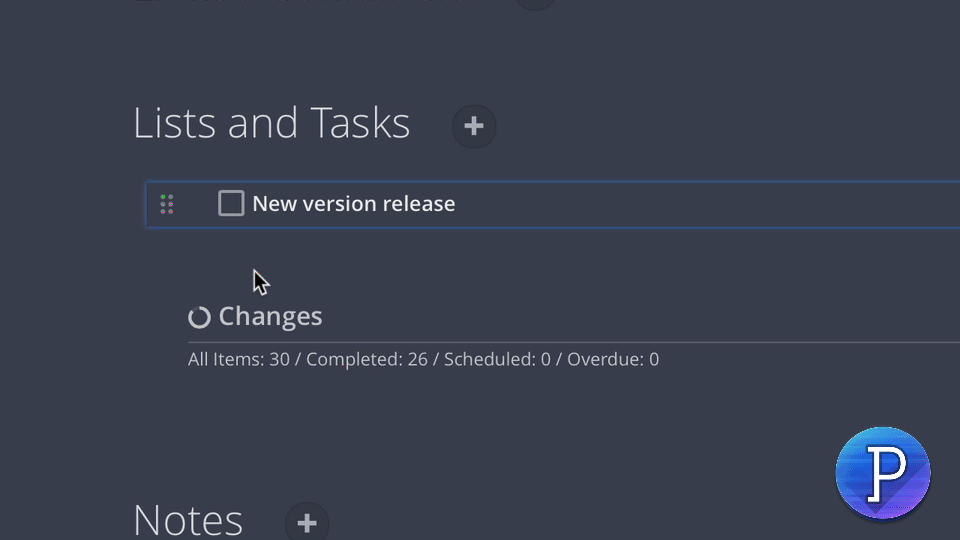 The new Helper app is on Windows, too!

New in 9.3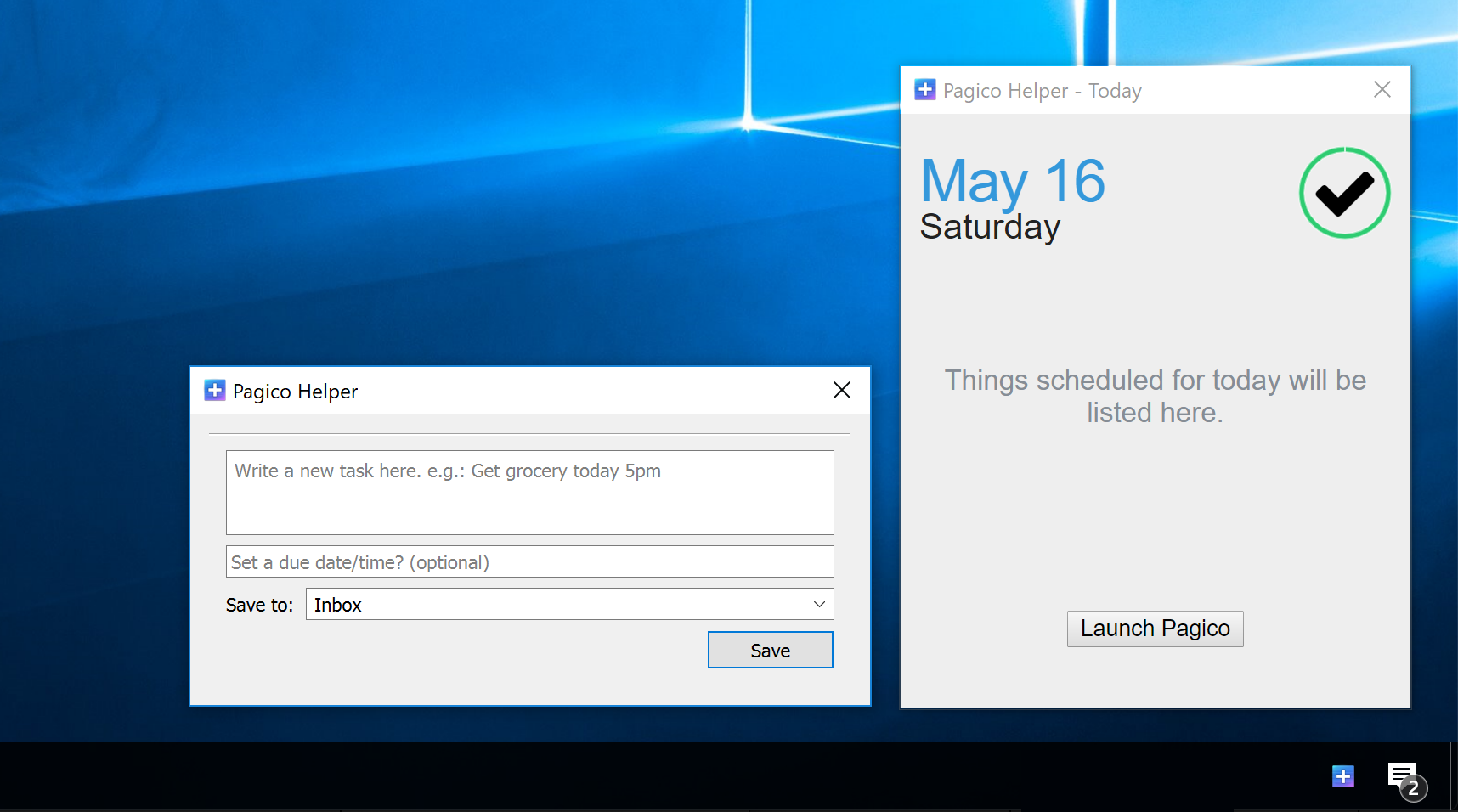 Communicate in realtime
Available in Family and Team workspaces

New in 9.2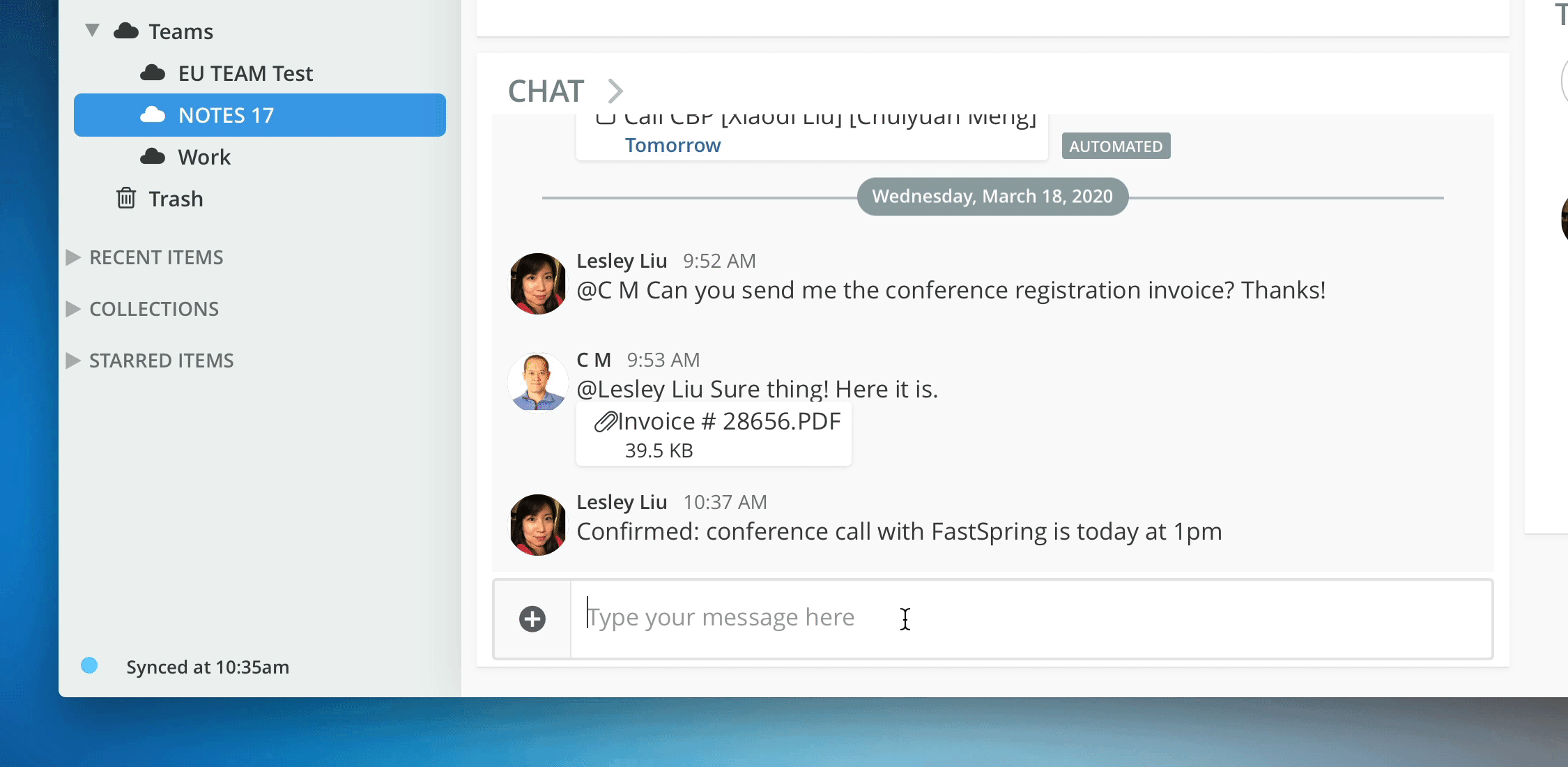 Track Files Effortlessly in Teams
Get to your data faster

New in 9.2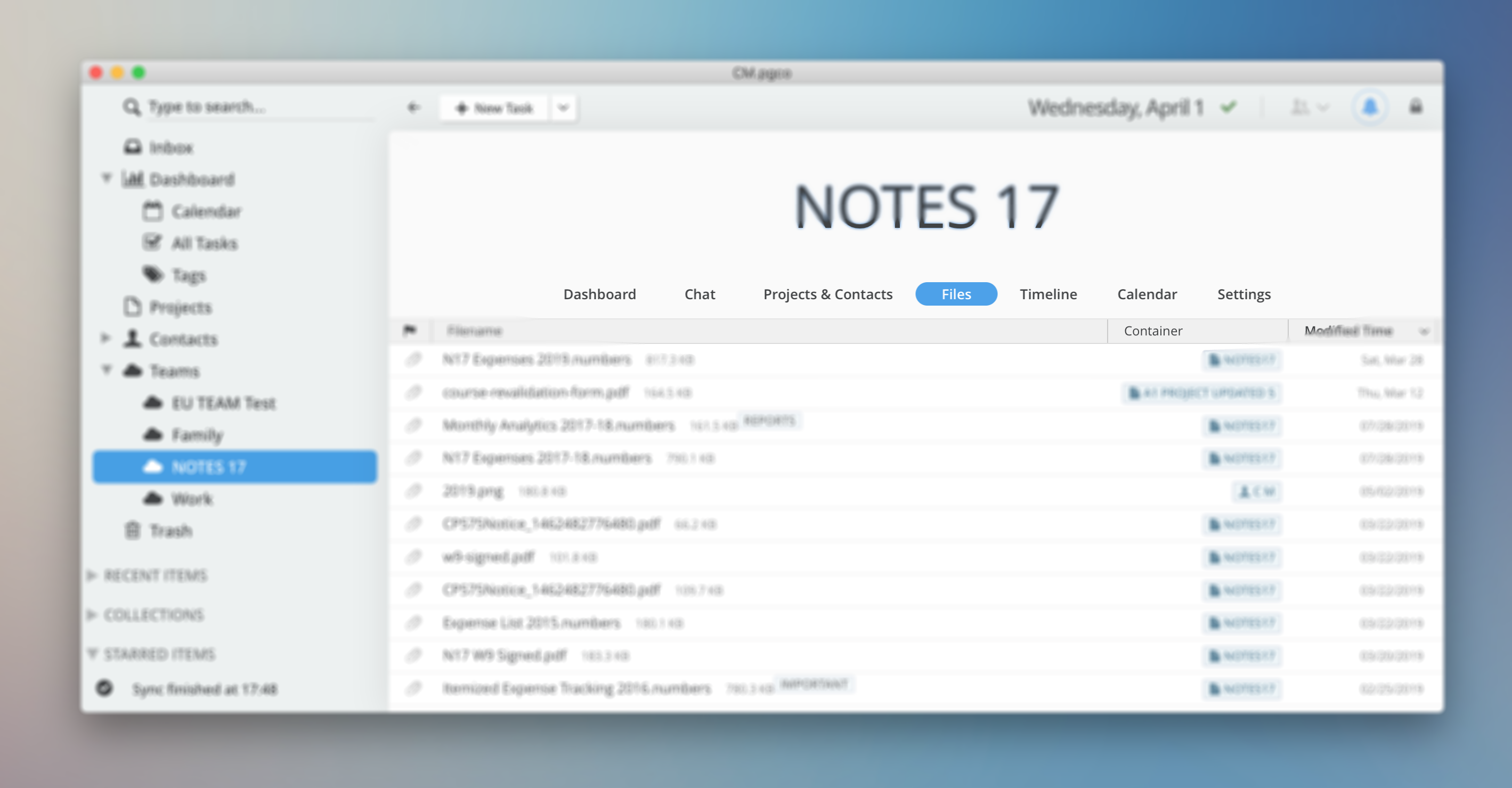 Find what you want, FAST
with the new smart search feature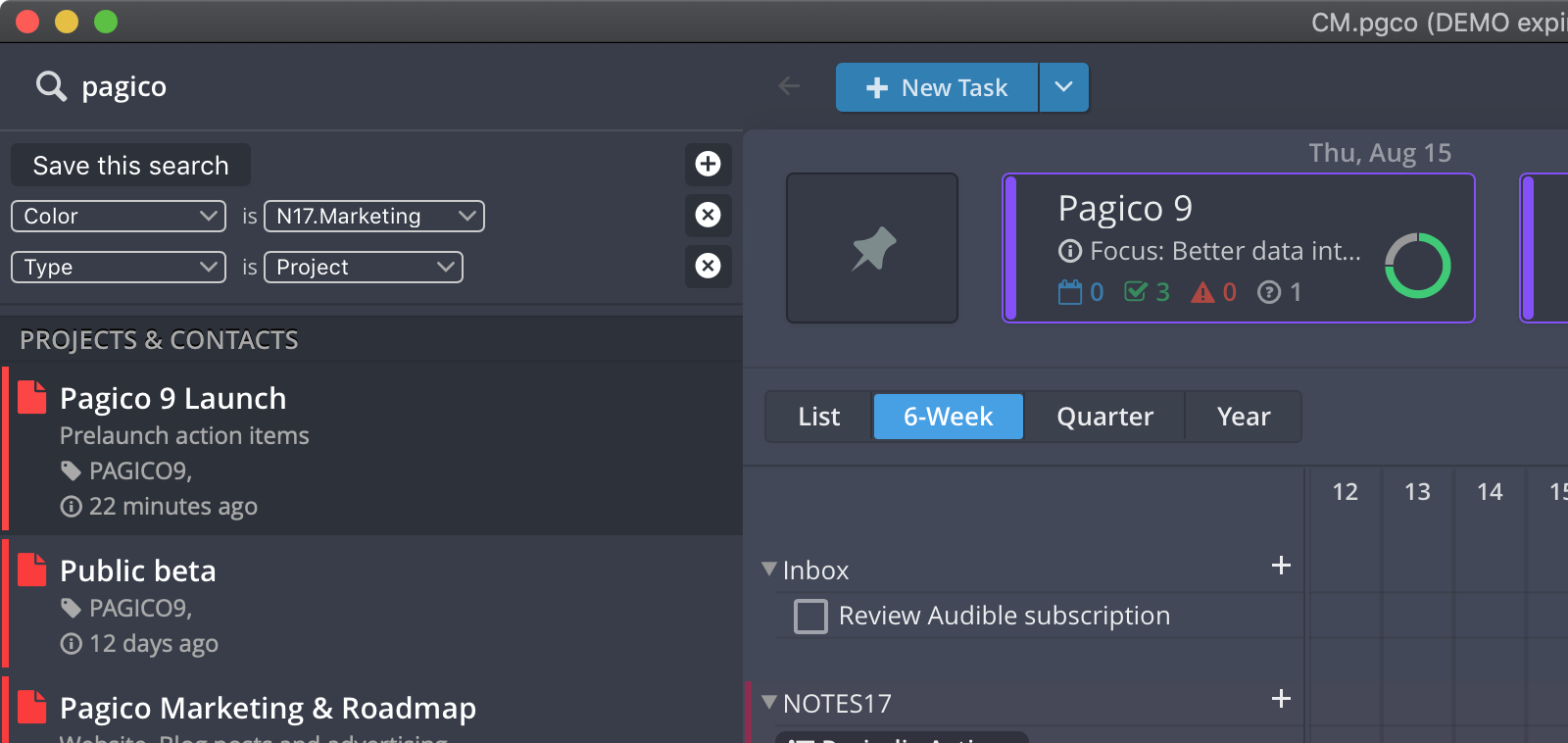 Create new tasks and stay on-track
with the new Pagico Helper
Loop in clients
and keep the up-to-date!
Plus a lot more!
10X Faster Performance
Pagico 10 employs a completely rewritten frontend data engine, making everyday interactions substantially faster than version 9. All UI operations complete instantly, so your Pagico experience is smoother than ever.
Enhanced Data Sync
The sync algorithm has been further improved. The end result is that most sync cycles now finish under 2 seconds, a 6X improvement over version 9. The improved sync also eliminates a substantial number of wasted cycles too!
Enhanced Timeline
The timeline is now minimalist in style, so you get to see your workload in more clarity than before. The year view also extend to 18 months, giving you a bigger scope when making long-term plans.
Improved List Item Editing Experience
Edit list items with a single click
Share-able Templates
The new container templates can be exported and imported, and can also be shared in teams. This way you can develop a set of shared templates and everyone on your team can benefit from them.
Unified Timeline and Calendar
The timeline, list view and calendar views are now integrated to use space more efficiently.
Compatible with macOS 10.11 and up (including macOS 11 Big Sur and native support for M1 Macs), Windows 10 and Ubuntu 19.04 - 21.04
Available in 10 languages.
English, Deutsch, Español, Français, Italiano, 日本語, Nederlands, Polski, русский язык and 简体中文.
Lots of other minor tweaks that improve the overall user experience.
---
Pagico 10
More powerful, carefully crafted, ultra fast yet easier to use.
Pagico is available for Mac, Windows and Ubuntu.