Pagico 8.7 is just around the corner, and we are excited to share some of the highlights with you as it completes the final testing stage.
Improved Performance
Pagico 8.7 for Mac switched to a brand-new rendering engine that works almost twice as fast on macOS 10.11 or later. This will make the scrolling much smoother, especially for newer computers running macOS 10.11 and later.
Sub-Containers
Ever wanted to manage sub-projects or include contacts in a larger project? You can do so in v8.7. You can also quickly preview the sub-containers' progress and basic info. For instance, you can see email address & phone numbers instantly, and you can observe the task completion progress by taking a glance at the mini progress bar under the title area.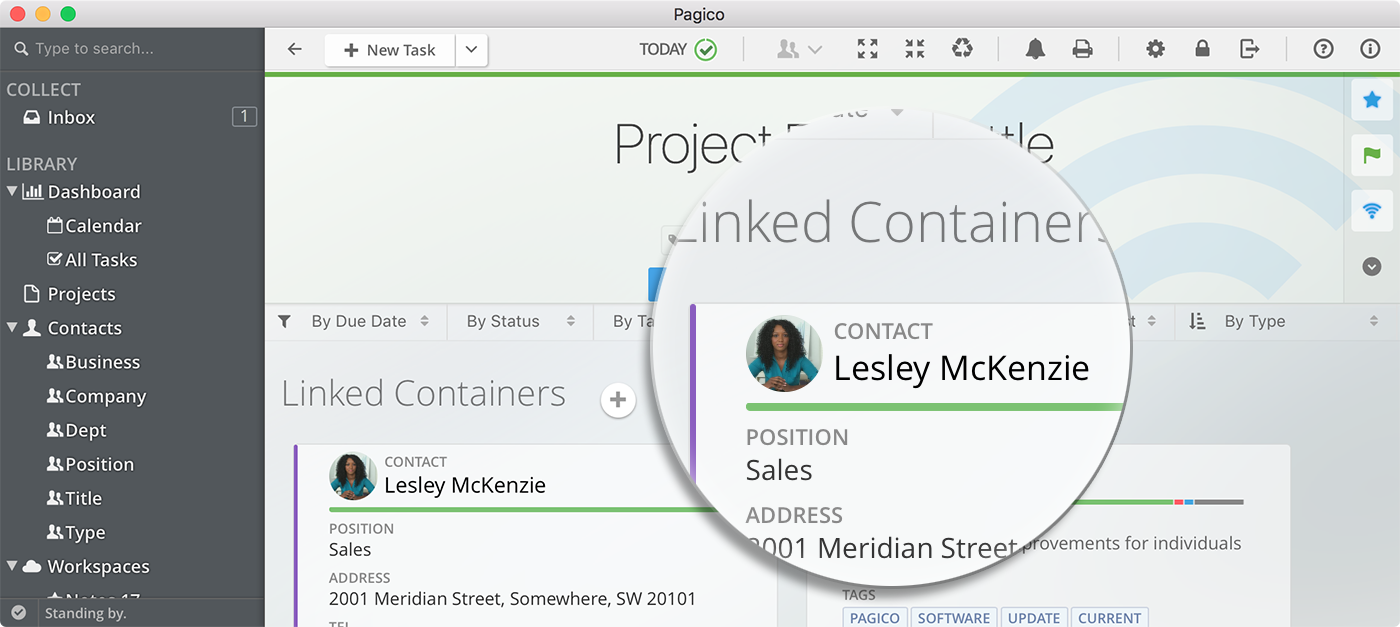 New Data Filters
The data filters for your project & contact data are much more flexible than before. You can now easily choose and combine filtering criteria, allowing you to see your data just the way you like.

New Team Member Filters
Are you using Pagico with your teammates? If so, you can easily toggle the new Team Member Filter to see just the workload that involves you or any selected team member.

Easier Authorship Change
Previously if a device is removed from a workspace, the projects and contacts that was created on it will also get removed from the workspace. Updating the authorship has been challenging as well. Starting from Pagico v8.7, updating authorship of shared items will be much easier, even with multiple items at once.

Pagico 8.7 is coming soon
Pagico 8.7 is currently undergoing the final tests, and will be officially released before the end of April. Want to test it first before we publicly release it? Just sign up for  beta builds here. We'll send you an email as soon as beta builds are ready.
Thank you for your continued interest in Pagico!