Ever wanted to manage sub-projects or include contacts in a larger project? You'll soon be able to do just that.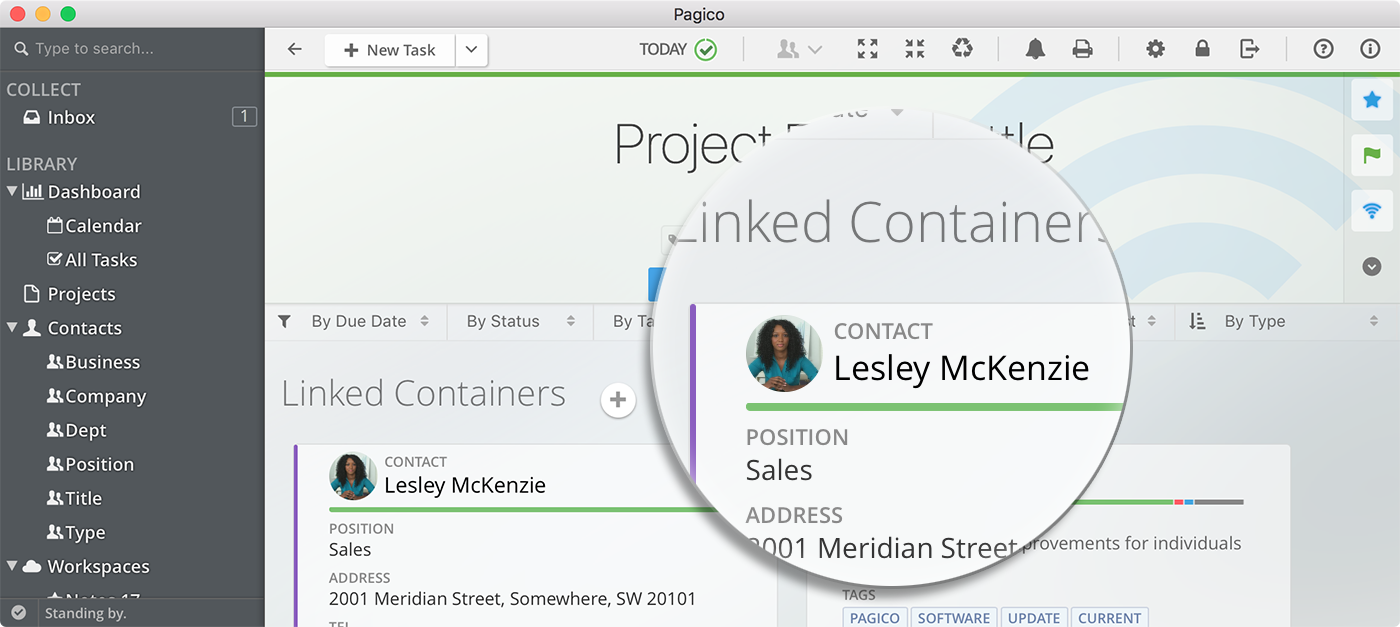 Not only you can see linked projects and contacts inline with your main content, you can also quickly preview their progresses and basic info. For instance, you can see email address & phone numbers instantly, and you can observe the task completion progress by taking a glance at the mini progress bar under the title area.
This brand-new subcontainers feature, among many other exciting changes, is coming soon to you in Pagico 8.7.
Want to test Pagico 8.7 (and all future beta builds) first before we publicly release it? Just sign up for  beta builds here. We'll send you an email as soon as beta builds are ready.