Greetings everybody! Today we are excited to announce the availability of the Pagico March 2023 Update! This version brings a ton of feature improvements that are certain to further improve your productivity and overall user experience.
Read more

: Custom Content Layout, Refined UI, and More!
New: Custom Content Layout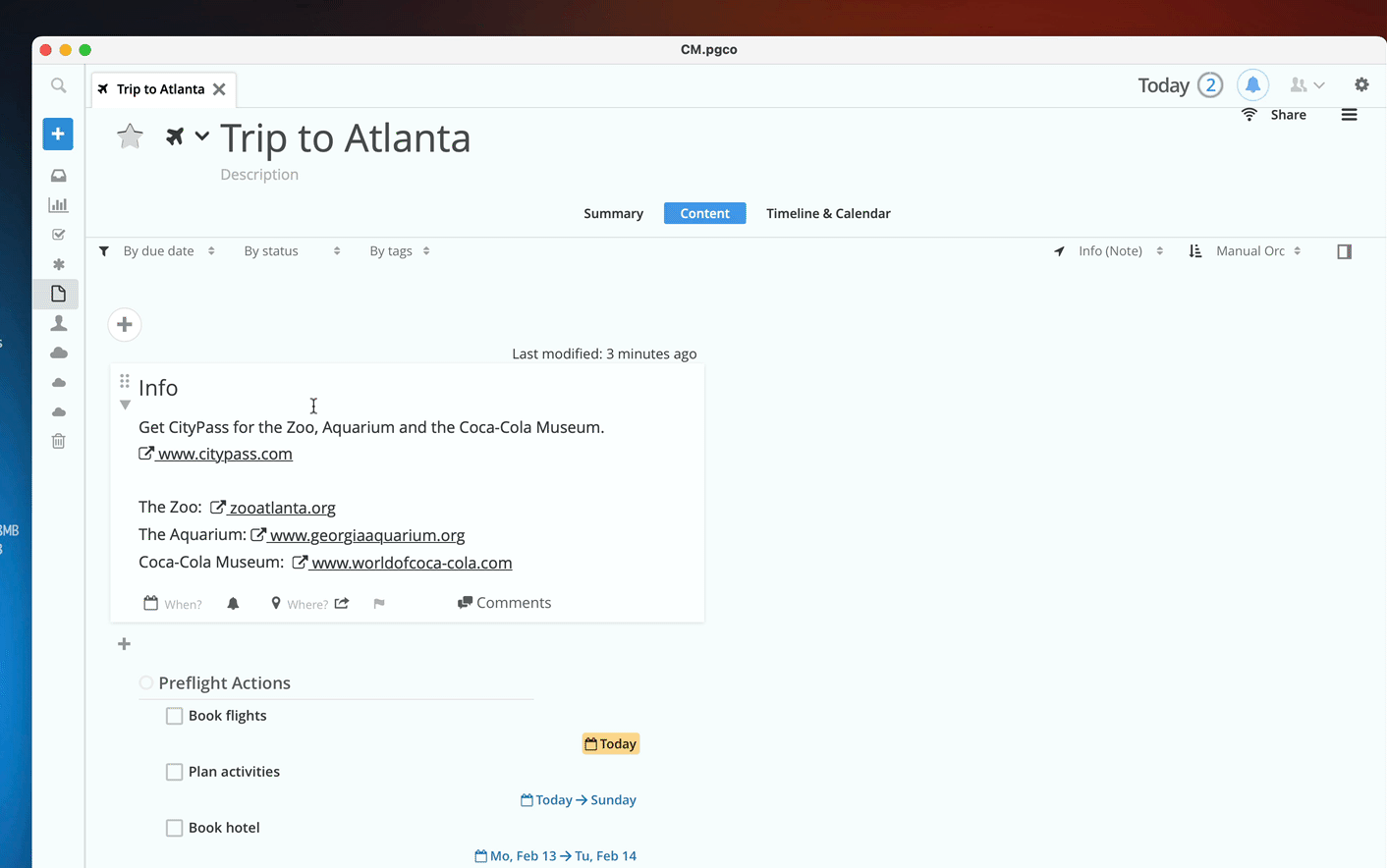 You can now adjust the widths of data objects and arrange your content in any way you like. Want to have a 50/50, 60/40 or even three-wide arrangement of your content? Simply right-click and select your desired data object width, and drag and drop to arrange your content.
Coupled with the template feature, you can easily and efficiently create projects or contacts with layouts that better fit your need.
New: Easier Task Assignment

You can now assign tasks to multiple teammates with ease. Teammates are also arranged by teams, making task assignments easier than before.
Linked teammates are also rendered as thumbnails when possible, making them easier to spot and taking less space.
New: Enhanced Team Content Filtering
If you ever feel that your team content is overwhelming your Dashboard, then you will definitely enjoy the enhanced team content filtering feature. You can now choose to show and hide content by teams or specific teammates.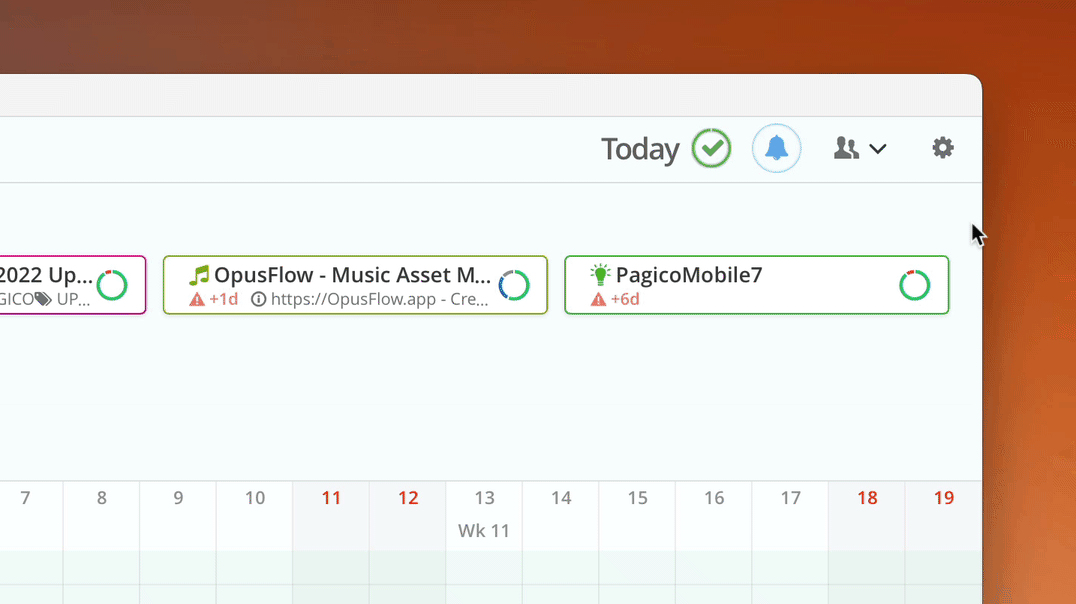 New: Better Tabs
Do you have lots of tabs opened? If so, then you will like the improved rendering of tabs, which can potentially take much less space than before, making it easy to see and use all of your tabs.

New: Refined User Interface
We've refined the user interface of Pagico to make things look more elegant and space-efficient. The overall look and feel of Pagico is a little more cleaner and lighter, so you can focus on your work in a more pleasant environment.
Other Minor Improvements
You can now configure to reduce the number of sound effects triggered by team chats
You can now configure to disable alert sounds in the calendar feed
A new Finder action is supplied (in the Extras folder): Save as Note to Pagico. This action also preserves basic text formatting
The note object now supports table content, and accepts the copying and pasting of table content
Improved the accuracy of list item indentation adjustment by drag and drop
Fixed a few formatting issues with rich-formatted text in notes
The undo action can now be triggered by keyboard shortcut Cmd+Z (or Ctrl+Z)
Deleting list items can now be undone through the Undo action
Improved the Natural Language Processing algorithm to better recognize date ranges and time ranges
Getting the Update
To get the update, please head over to the Download Section.