Store
For Single Users
Get Pagico for your computers and devices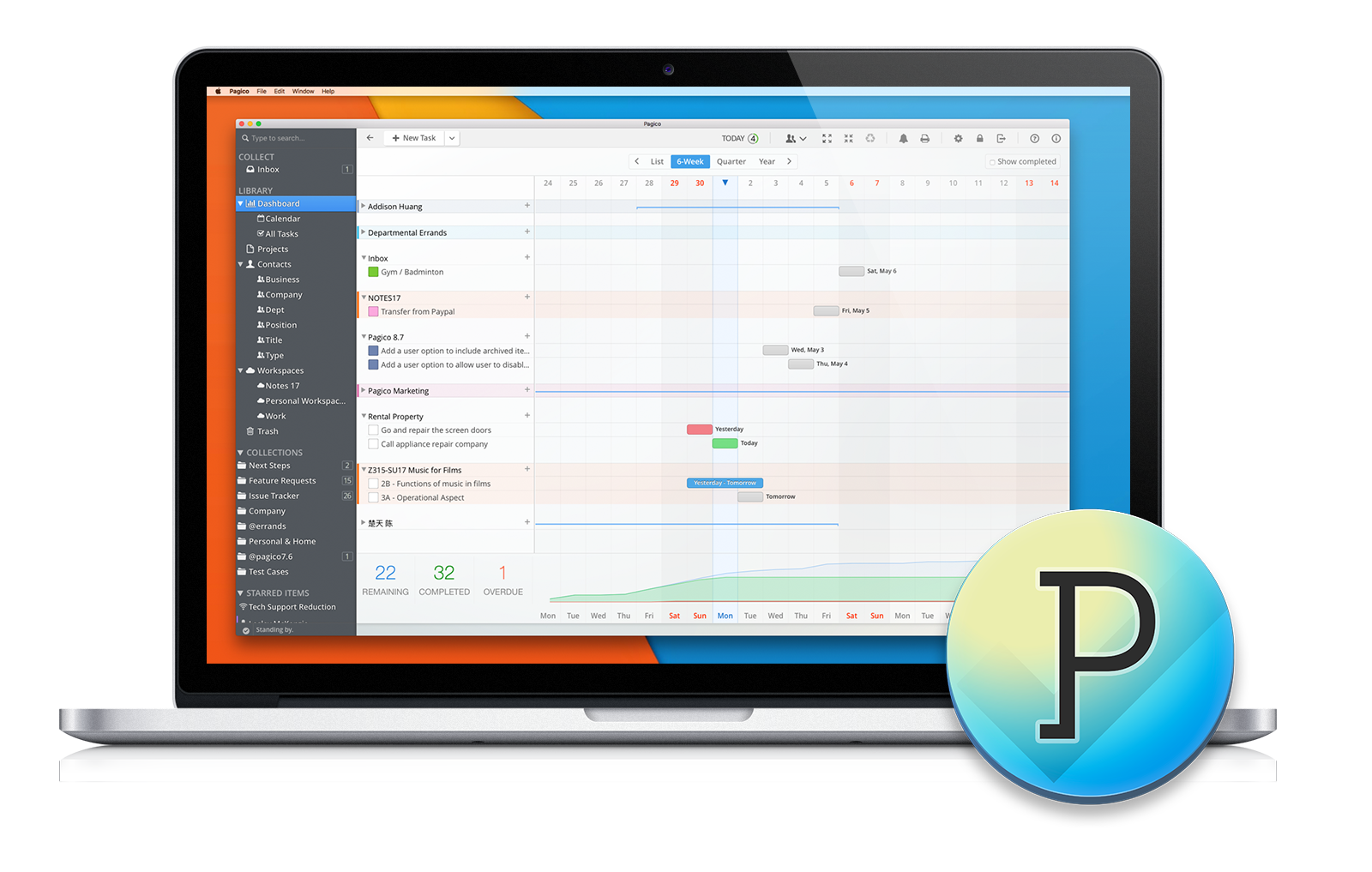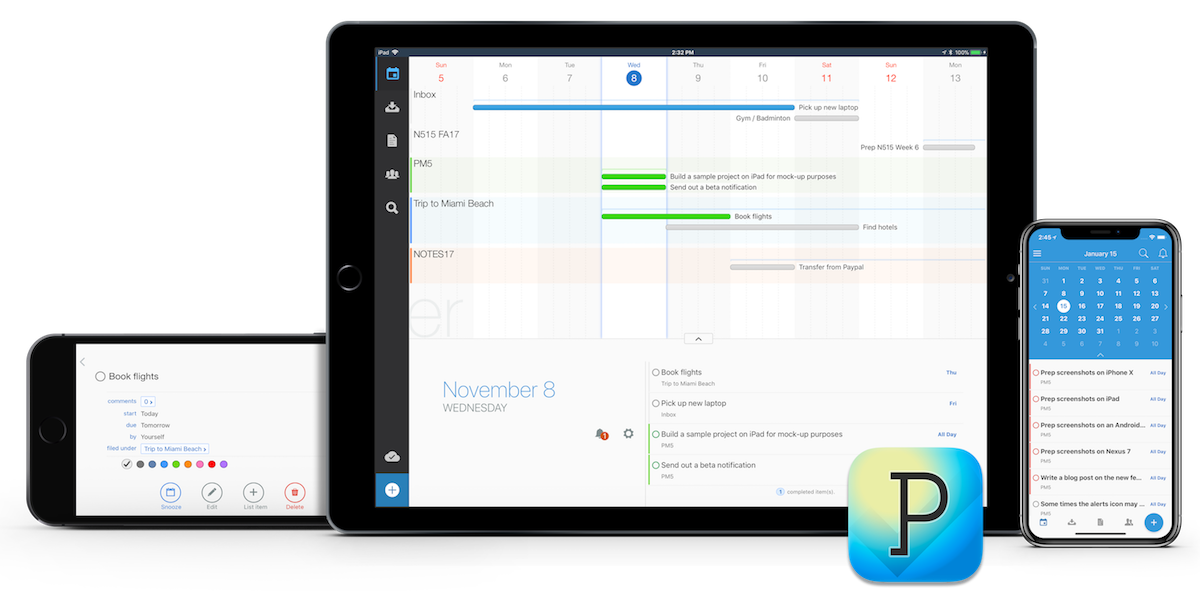 Pagico Mobile
The Pagico companion app for your mobile devices. Comes with one 6-month Personal Workspace service to manage projects and contacts. After the first 6 months, the workspace is $10 per year.
FREE
---
For iOS
Compatible with iPhone, iPad and iPad Pro. Requires iOS 9 or higher.
Download from AppStore
For Android
Compatible with handsets and tablets running Android 5.0 or higher.
Download from Google Play
Data Sync Plans
Get a workspace to sync data among Pagico on your devices or with your team.
A workspace is like a shared folder, in which you can sync selected projects & contacts.
Personal Sync

2GiB storage capacity / 1 user with unlimited devices
$10 per year

For individual users who need to sync data across their computer(s) and mobile device(s).

Team Sync

2GiB per user / up to 16 users
As low as $4/user/month when billed annually

A fully scalable workspace for teams ranging from 2 to 16 users to sync data.
Workspaces can be created right inside Pagico 8. All workspaces come with a 30-day free usage period (and no payment is required upfront), so you can try out the sync service before making decisions.
For Your Team
Use Pagico to Manage and Collaborate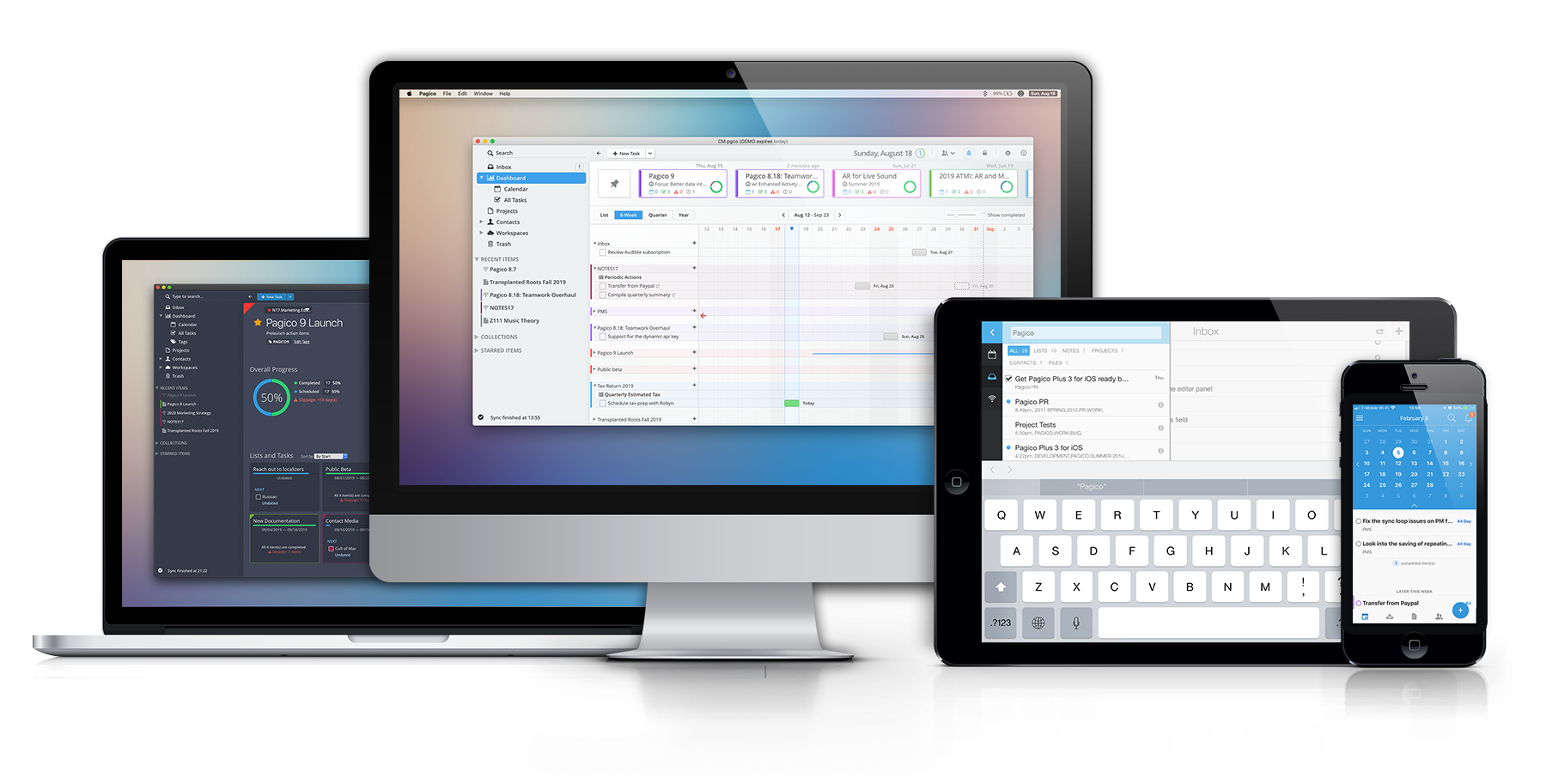 Try Pagico for your team for free. Put your work email below and get up and running in minutes.
Get Started for Free
---
Already have a license?
Upgrade to Pagico 8
If you own an older Pagico license, then you can take advantage of our upgrade discounts!
This discount is available to all users with v2 to v7 licenses.
Not decided yet? See why Pagico 8 is well worth the upgrade cost.
For Students
Let Pagico Help You Succeed at School
Got Questions?
Check out online docs, or contact us for free consultation.