Greetings everyone! Today we are excited to announce the availability the 2022 February Update of Pagico 10! In this version, we are packing lots of new features and capabilities that are guaranteed to enhance your project/task management experience and overall productivity.
New: Email-to-Task

Ever wanted to turn emails into tasks? Now you can! Just turn on this feature in the Preferences section, and you're set. Simply send (or forward) emails to your assigned email address, and the messages will be turned into tasks automatically. Even better — the email subject line will also be scanned for dates and times, so your tasks will carry the correct date and time stamps automatically. For more information on this feature, click here.
Improved: Day Planning View
The Today view now has a new trick in its sleeve: an hourly day-planning view.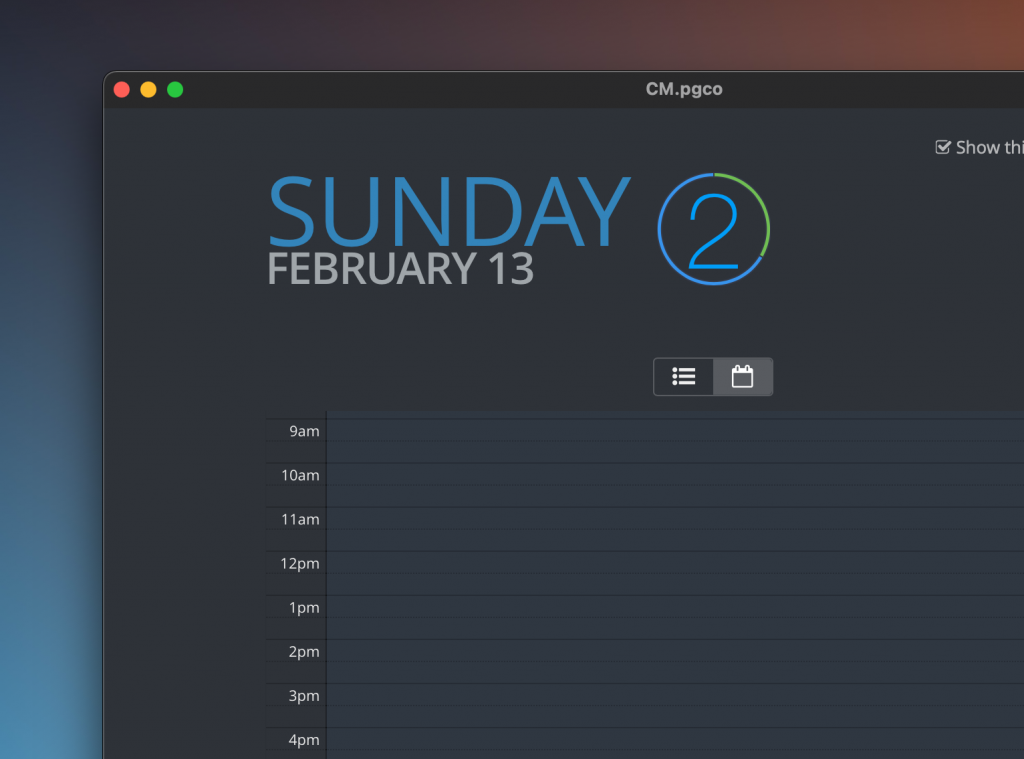 The original list view is still there, and you can easily toggle between the two views at any time. Just pick you favorite view and enjoy the productivity boost!
Improved: Data Sync
We also continuously improved the data sync algorithm for better efficiency and reliability. After weeks of development and testing, we've now improved the data sync efficiency and reliability, so the data sync cycles on your end should finish much faster than before, and much more reliably too. But we are not done — we still have more to do to make data sync faster than ever. By next month, we should be able to drastically reduce the average data sync time from the current (around 8 seconds) to below 3 seconds, which should significantly improve the single user and teamwork experience.
Easier Rescheduling
Task management is easier when you can effortlessly schedule and reschedule. Have a task but need to shift its due date? Now you can do this with just a few clicks!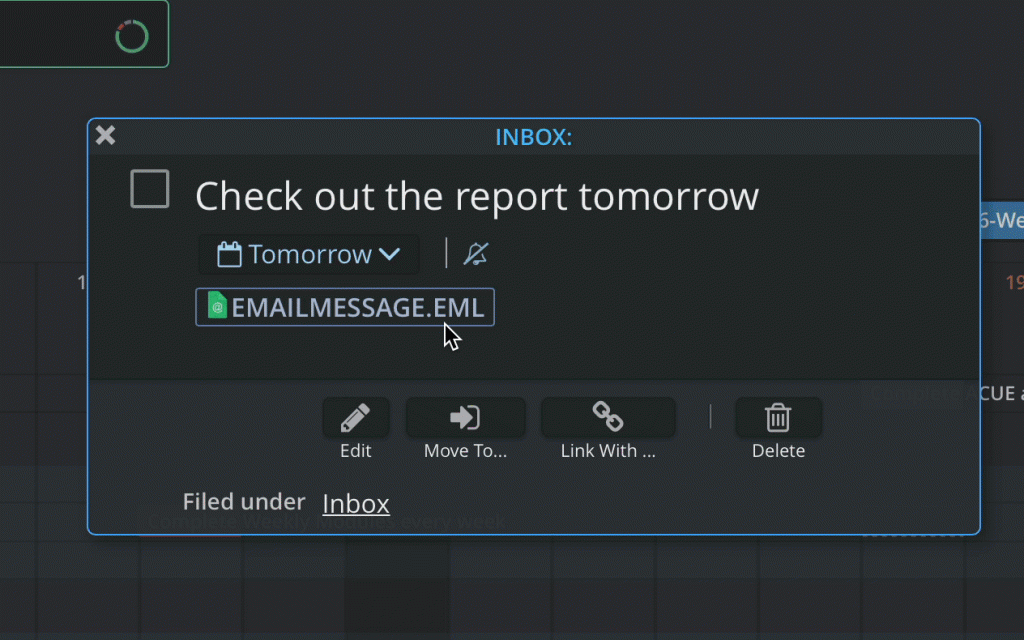 Minor Improvements
New in r20220217: Re-enabled auto-complete for tags and container linking when editing list items
New in r20220217: Fixed an issue where the default task due date setting wasn't respected when creating new tasks through the Pagico browser extension
New in r20220217: Fixed an issue where lists may incorrectly be rendered as tasks in smart collections
New in r20220217: Fixed an issue with the handling of cleanly deleted files in data sync
New in r20220214: Fixed an issue where the new Email-to-Task email address may be blank when the Pagico ID sign in status has expired
New in r20220214: Fixed an issue where line breaks in tasks may not be rendered correctly
Fixed an issue where pasting certain content into list items may cause rendering issues
Fixed an issue where newly inserted data objects may not be draggable for reordering in certain cases
Fixed an issue where typing the "@" symbol on a Spanish keyboard may trigger the tab switch keyboard shortcut unintentionally
Other minor bug fixes
Getting the Update
Please head to the Download Section to grab this update.