Update: This issue has been addressed by the release of Pagico 8.11.
Dear all,
We, as the developers of Pagico, take the reliability and integrity of your data very seriously. Recently we identified a serious issue which may lead to accidental data loss, so we would like to inform you immediately while we prep the upcoming software update.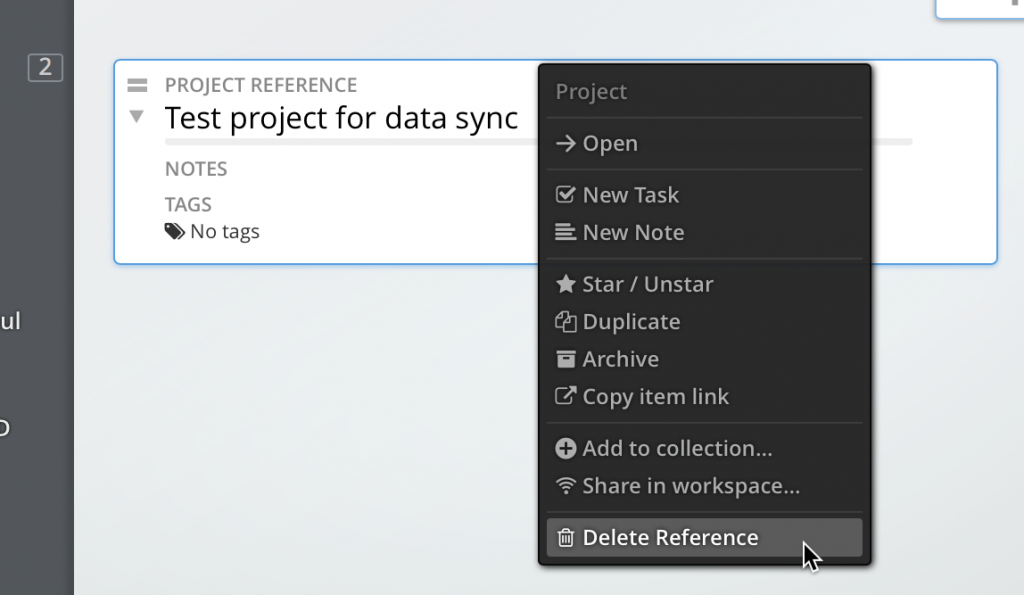 In Pagico 8.8 – 8.10, if you right-clicked on a container reference (subcontainer) and chose the "Delete Reference" menu command, Pagico would actually delete the linked container as well as its children objects, not the reference object itself. So in the mean time, please do NOT use the right-click context menu to delete container references. Instead, please use the "Delete" button in the control strip under the reference object to delete the reference object itself. Since project deletions are irreversible right now (they don't go to the Trash first), data recovery may be difficult.
We sincerely apologize for the inconvenience, and the upcoming Pagico 8.11 will have this incorrect behavior fixed, among other improvements. We'll also make sure that container deletions are reversible in 8.11 so that accidental project deletion can be avoided entirely.
Thank you all for choosing Pagico and your patience while we get the 8.11 release ready.
The Pagico Team at N17