Greetings everyone! We are excited to announce the 2022 May update of Pagico 10. In this version, we implemented a new metadata panel for both projects, unified the sidebar design across projects and contacts, and a slew of feature improvements that enhance your user experience.
Metadata for Projects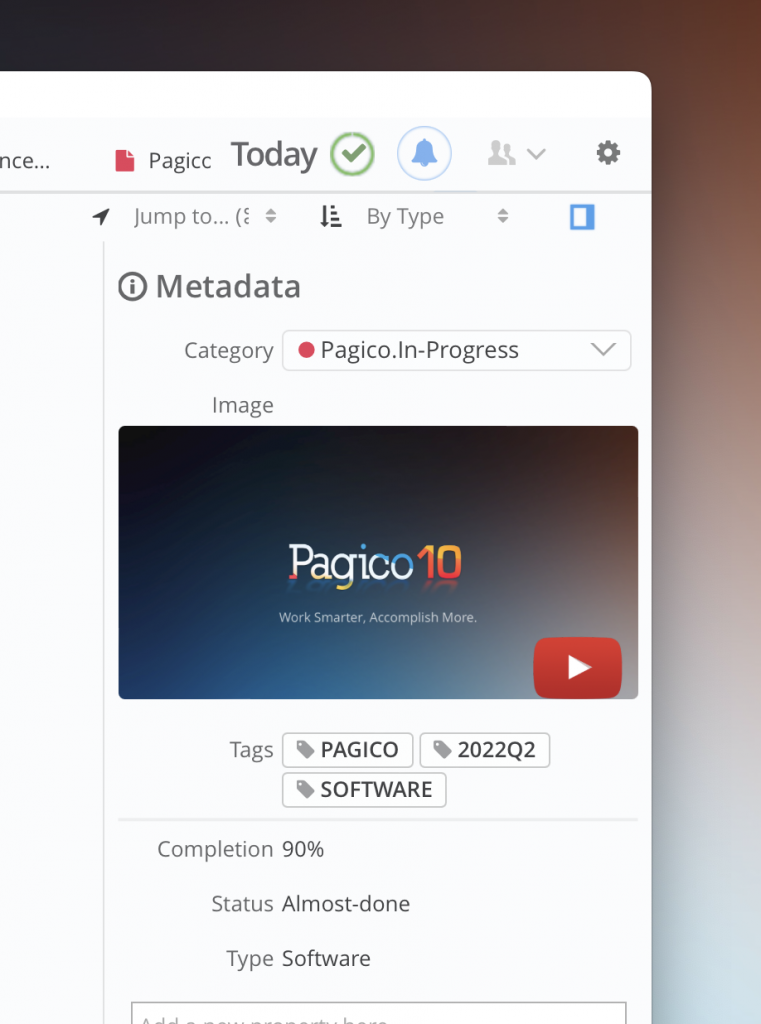 You can now put in metadata for projects in the form of key-value pairs. For instance, for a home renovation project, you can define the following properties:
Budget: $20,000
Contractor: John Smith
Cell: 123-4567890
You can use any type key that makes sense to you, and Pagico will let you save any single-line text value for the metadata properties.
Browse Projects by Metadata
Entering information is just one part of the equation. Once you have metadata properties configured, you can enable the "Auto-Grouping" feature on keys of interest, so Pagico can sort your projects based on the values of these keys.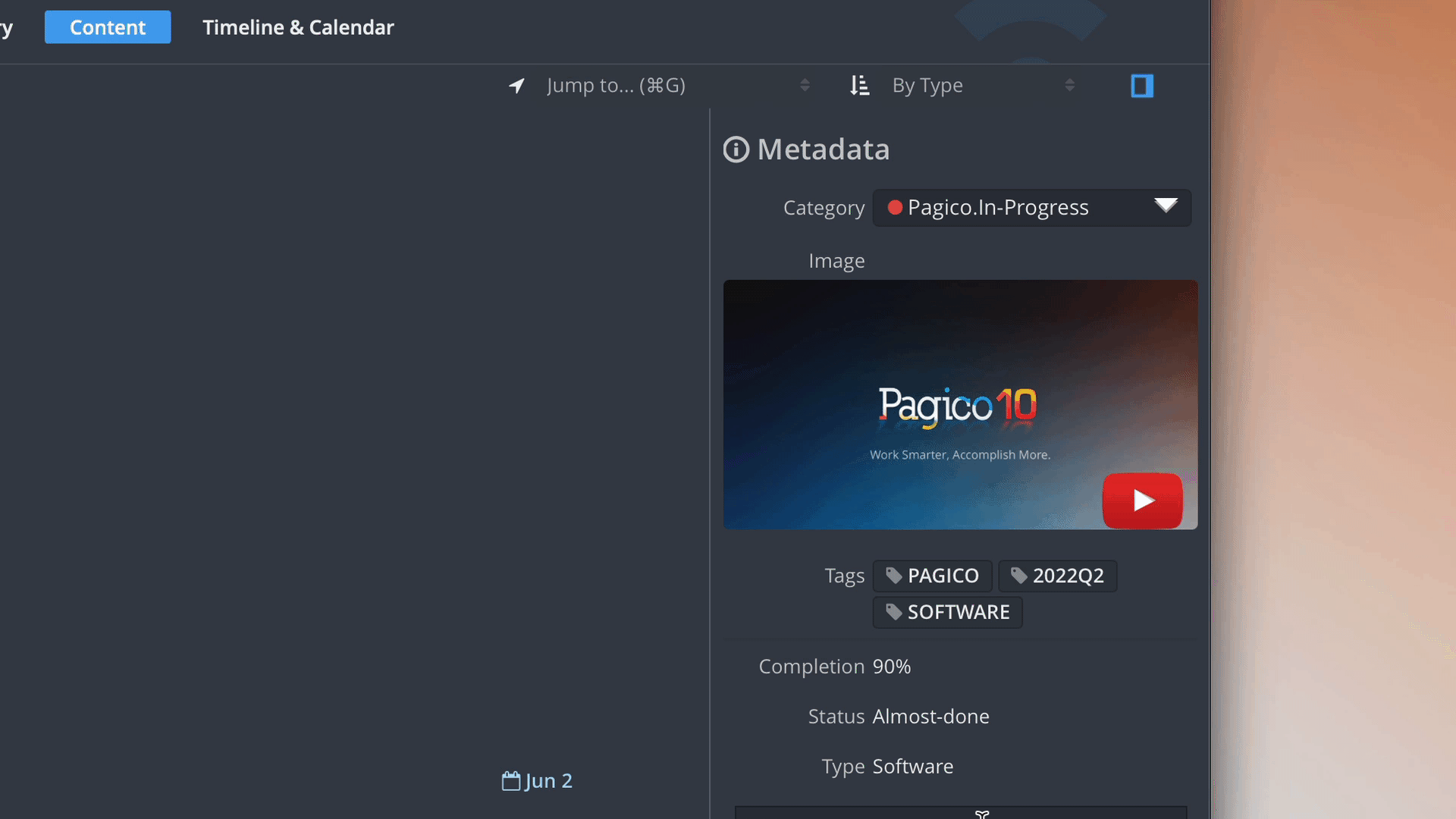 Once a key has the Auto-Grouping is enabled, the key will become available under the Projects section, like this: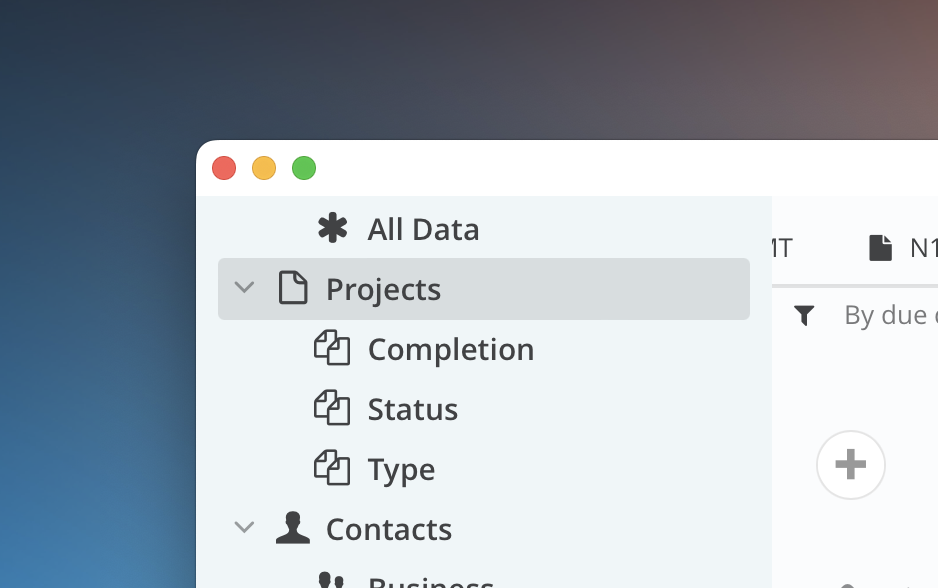 Unified Experience
Since not every project would involve metadata properties, the metadata panel can be collapsed to save space. This new metadata panel design is also applied to contacts, so you'll have a consistent user experience no matter if you're working with projects or contacts.
Improved Kanban Project Browser
The kanban project browser also received some improvements, too! You can now fold categories to so you can see more categories while saving space.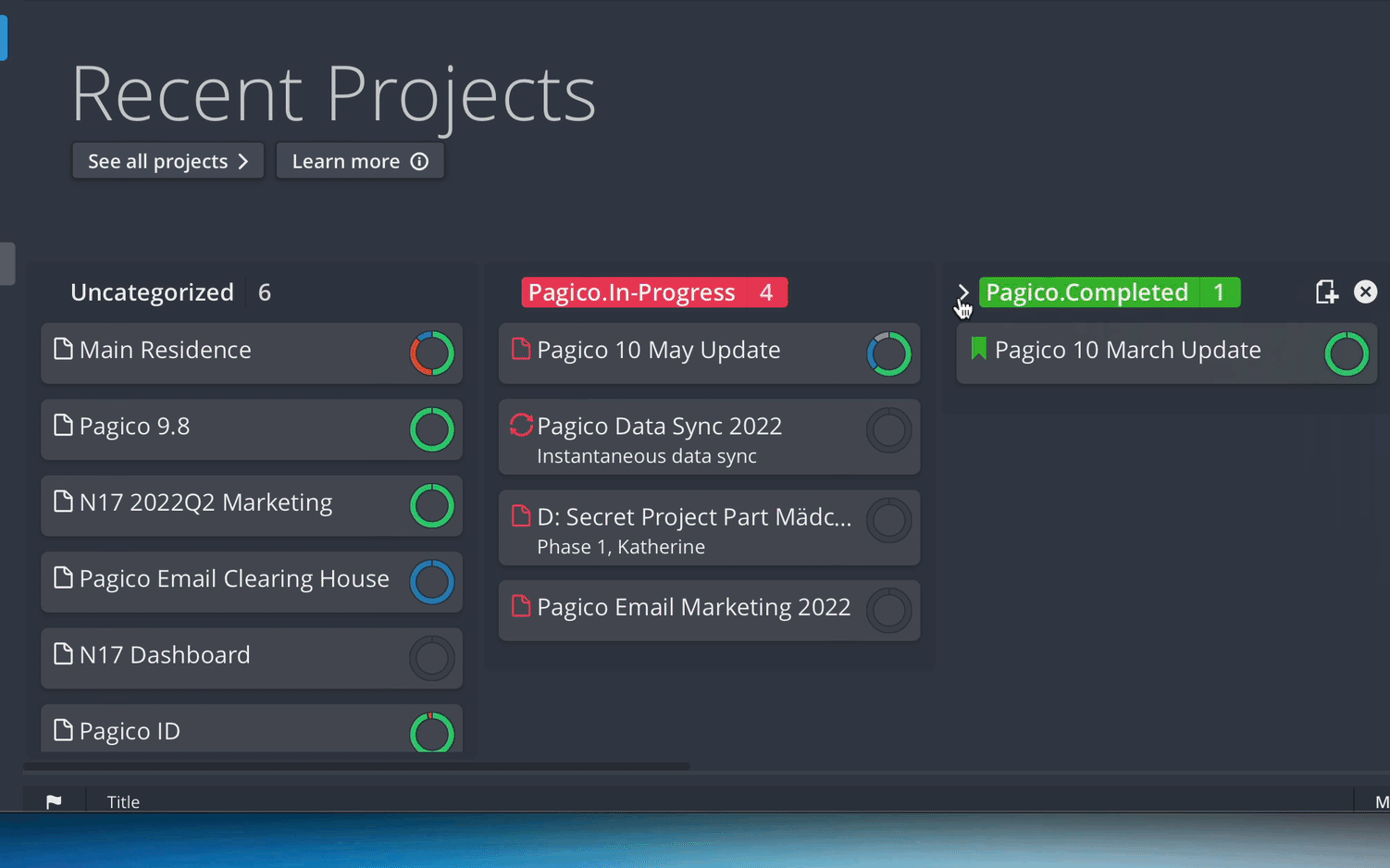 Other User Experience Improvements
You can now add projects (or contacts) to collections using the container-level menu command
The Copy-to/Move-to menu command now shows both starred items and recent items as destination shortcuts
Better blank-state onboarding designs
Availability
The Pagico 10 May Update is a free update to all with an active software update coverage. If your Pagico service has already expired, you can try the new version using the Free Trial option, or purchase a service plan if you like to keep the update (and to support the continuous development of Pagico).
Pagico 10 is compatible with the following platforms:
macOS 10.12 – macOS 12 Monterey, with native Intel and M1 support
Windows 7 or later, both 32-bit and 64-bit
Ubuntu 19.04 or later*, 64-bit only.

* Not compatible with Ubuntu 22.04 yet. We are working on this.
You can download the update from our Downloads section.