Greetings everybody! Today we're excited to announce the availability of Pagico 10 Update 8 (rev. 20211215). This release brings feature improvements and bug fixes, and it's recommended for all users to update
New: Insert List Item Anywhere
Now you can insert new list items anywhere! Simply right-click on an existing list item, then choose the insert-above or insert-below menu command.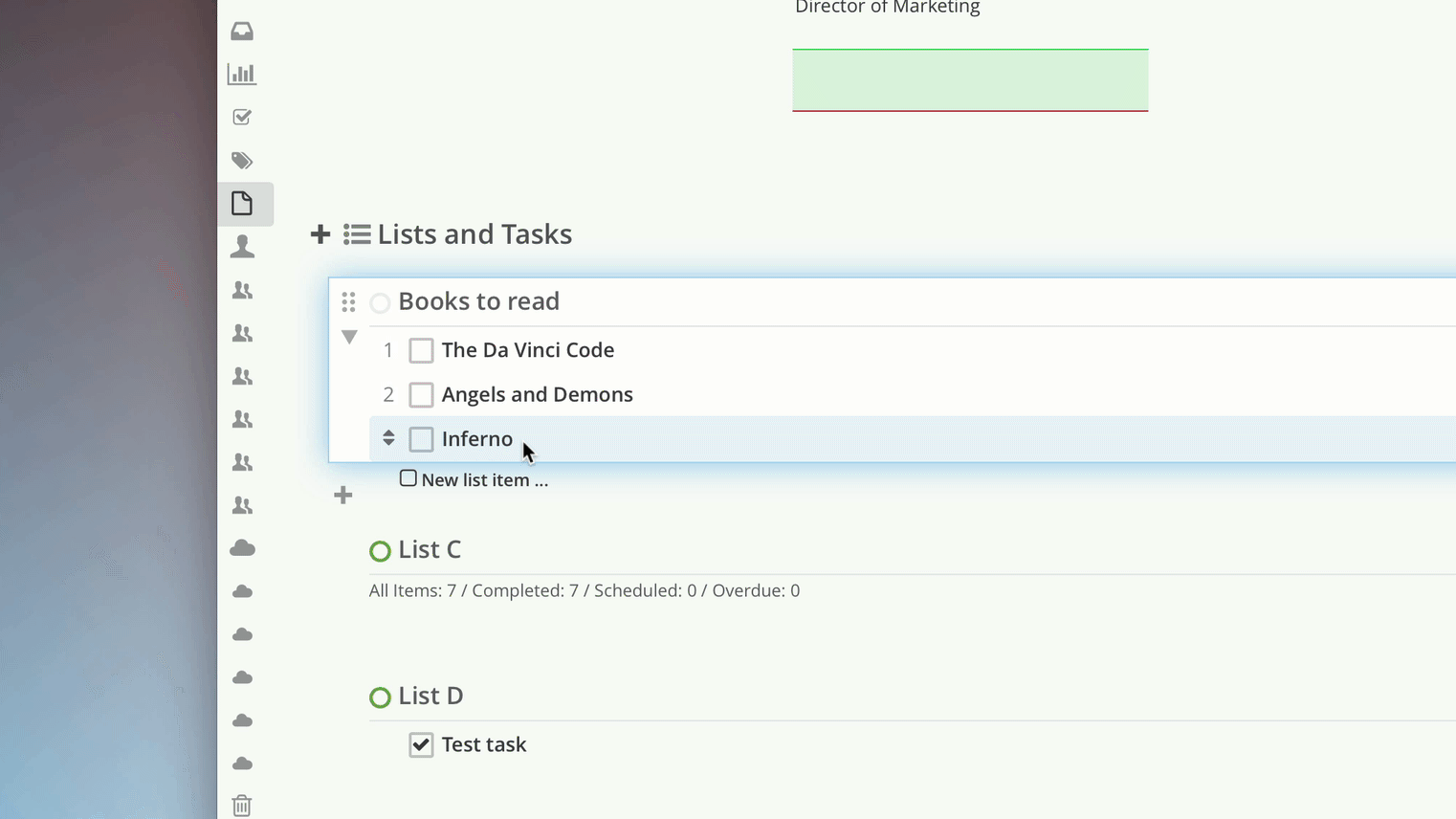 Improved: Better Natural Language Processing
The date recognition algorithm is getting better! Now it can recognize date/time phrases with abbreviated month names, such as "Pick up Charlie Dec 24 3pm" or "Vacation Rental Dec 20 – 28".
Bug Fixes
Fixed an issue where the contact info fields may be rendered incorrectly after reordering
Fixed an issue where the list item edit process may be interrupted by data sync cycles
Reduced the minimum width requirement for the multi-column display mode
New in r20211216: Optimized error handling performance
New in r20211216: Improved UI behavior when Pagico window is very narrow
Getting the Update
As always, please head to our Downloads Section to grab this update.