Greetings, everyone! First of all, thank you for choosing Pagico for your productivity needs! All of us at NOTES 17 hope you and yours are safe and healthy as we collectively navigate the coronavirus pandemic. During the past few weeks, we've been hard at work to implement changes to make Pagico work better all around, with a focus on helping teams stay connected and productive over the internet. Introducing Pagico 9.2, a heavy-weight update that we recommend everyone to update to.
Changes
Key Improvements
New Team Chat feature
New Files tab for teams
Streamlined activation and team-joining process
Improved data sync algorithm
Bug Fixes and Improvements
Improved performance and usability on Windows
Improved the reliability of data sync
New: The on-computer calendar feed is now database-specific
Updated the Japanese, French, Italian, Russian and Polish language packs
Fixed some flaws in the data sync algorithm that may result in sync errors
Fixed an issue where the UI may not update itself when it was left open overnight
Fixed a number of issues for Pagico on Windows
Fixed several under-the-hood issues
Fixed an issue where Pagico on Mac may get stuck when launched
Minor UI tweaks and corrections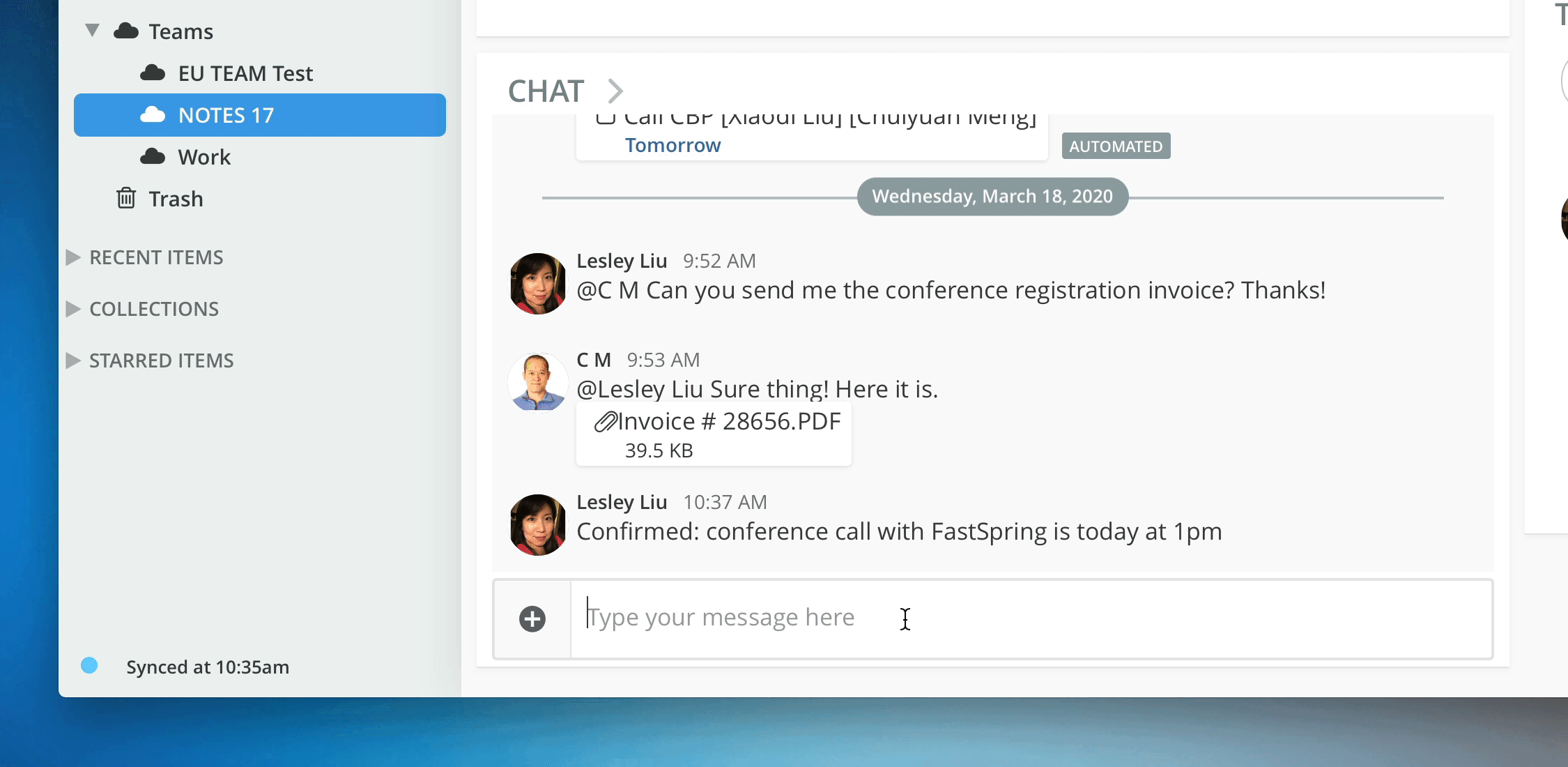 Getting the Update
Please visit the Download Section to download and install the update. Pagico 9.2 is a free update to all v9 customers.
We'd like to give special thanks to all who provided feedback to us. We are always listening, and we appreciate your input very much!
We would also like to acknowledge our deepest gratitude to our volunteers who maintained the translations:
Guillaume Barrette
Michal Kastelik
Paolo Miraglia
Veresk