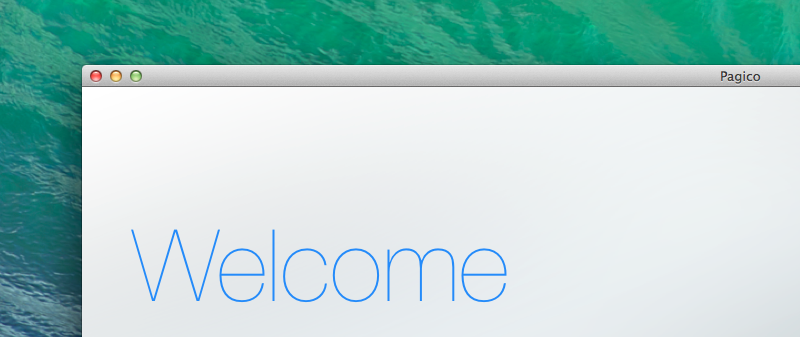 Friends, today we're excited to announce the release of Pagico for Desktop v6.4 for both the OS X and Windows platforms. Even labeled as a minor update, this v6.4 packs a large number of feature improvements and bug fixes. We worked very hard on this in the past few weeks, and hope you'll enjoy!
What's new
New: Workspace functionality is now compatible with 3rd party apps such as Dropbox! More on this will be covered later.

New: Workspace notifications
Fully taking advantage of the OS X Notification Center, Pagico will now let you know when someone shares new stuff, writes comments, or makes changes with intelligent notifications.
Improved: Advanced Tags
Now you can use special characters to implement advanced tags, such as @#clientName and @*location, etc.
New: The Library View has a brand new design
New: Mid-Size Team workspace is now available in Pagico
New: Workspace Cloud Sync can be paused
New: Contacts can be listed as either First Name-Last Name or Last Name-First Name
New: Two new repeating task interval options
Every 3 months and every 6 months
New: On OS X, event alarms now come with sounds
as part of the notification
New: Brand-new online help section
Cleaner to look at, easier to get information.
Lots of minor UI updates
Lots of bug fixes
Upgrade
Upgrading is simple, as always! Just head over to the Download Section and grab the update!
Just a friendly reminder: Even though software products are always thoroughly tested, technology may still fail from time to time. Please be sure to back up your data regularly.