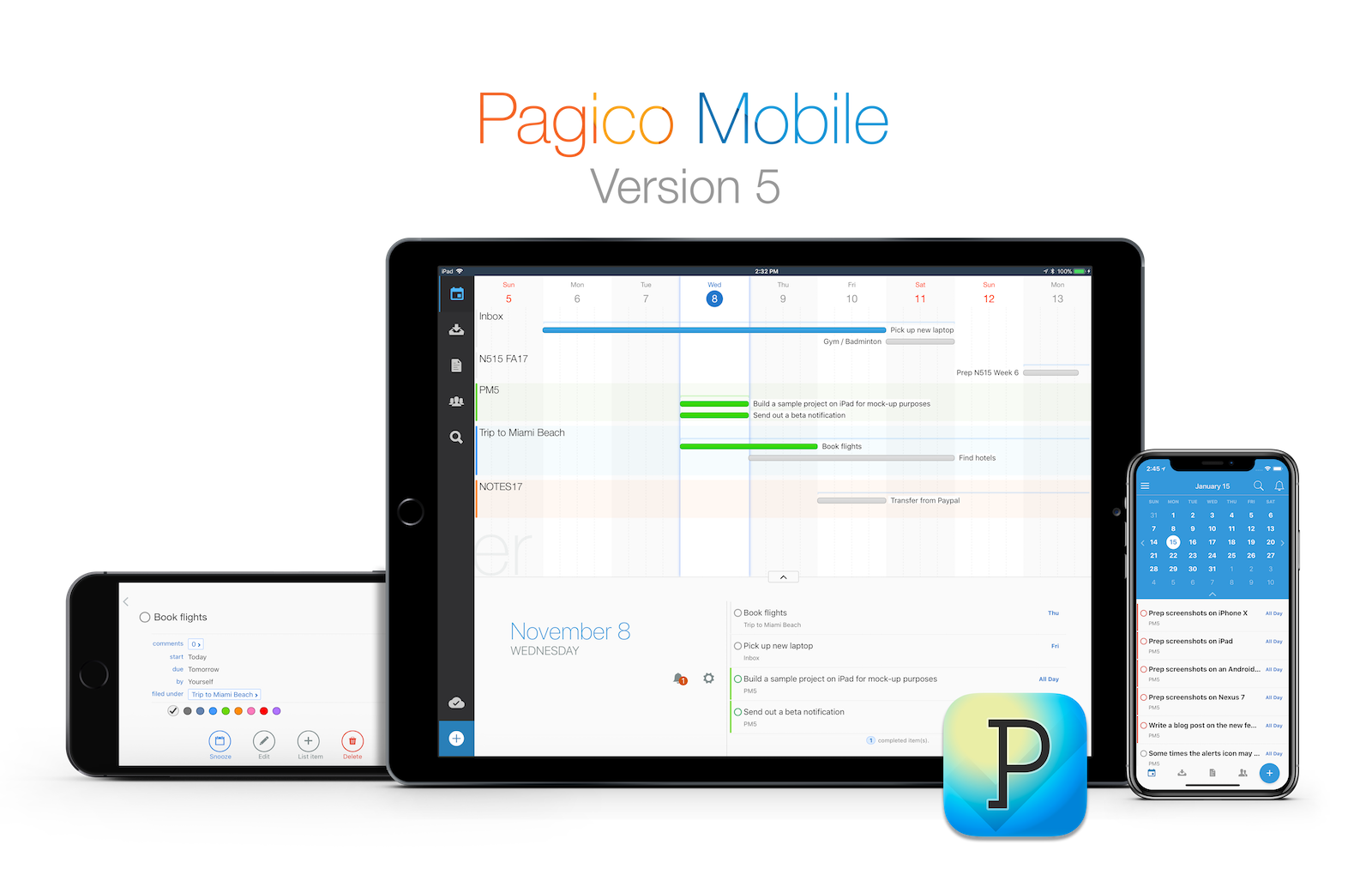 Happy Monday everyone! We are excited to release the brand new Pagico Mobile (version 5) for iOS and Android devices! After months of development and testing, the new Pagico Mobile app is a complete rebuild that is designed to offer better features and superior user experience compared to its predecessor.
Highlights
Redesigned UI
The user interface is completely rebuilt from ground up to offer optimal user experience and smoother action flow. The new UI doesn't just look better, it also supports common swipe gestures where expected to make the navigation easier and intuitive.
Redesigned Agenda View

The biggest change here is that you can now choose to include events from your device calendars. In addition, it gained a long-awaited landscape mode support that adjusts the layout and improves information density. It also offers a retractable calendar view.
On tablets, the Agenda View features a fully interactive timeline similar to the one found on the desktop app. The timeline view lets you scroll infinitely, and can be minimized if desired.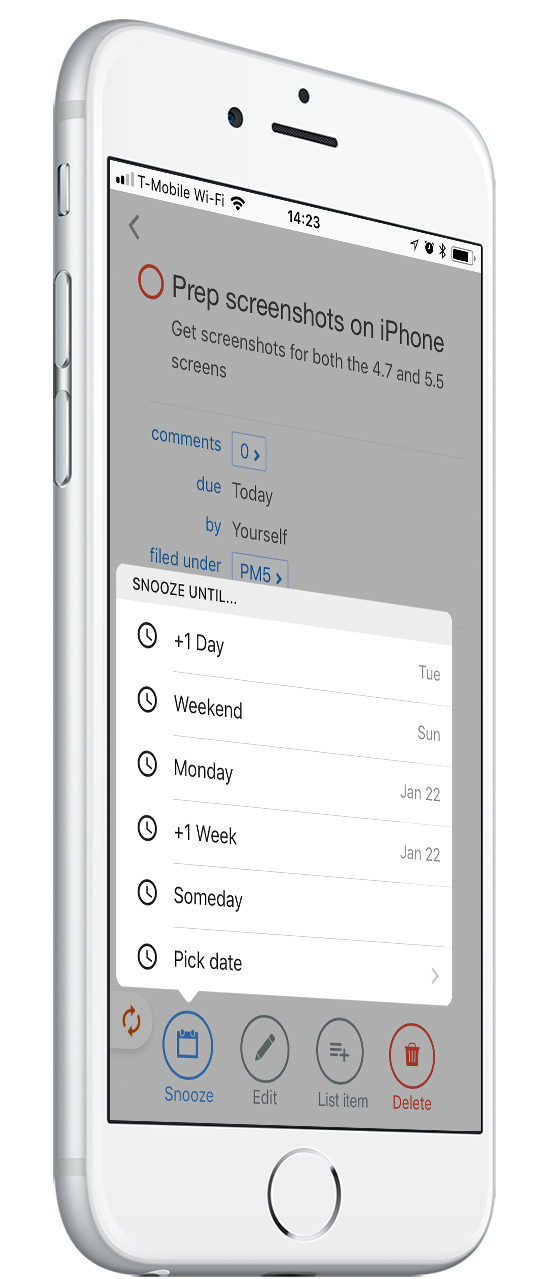 Smart Snooze
When a task needs to be rescheduled, you no longer need to go in and manually edit the details. Simply tap on the Snooze button and pick one of the snooze options that are generated intelligently based on your current day of the week. Of course, you can always manually pick a date with just a few more taps.
Rearranged Projects and Contacts
Instead of having to go into a workspace then see its list of containers, the new Pagico Mobile lets you see projects and contacts right away. In addition, you can easily filter content based on workspaces. This approach makes finding things much easier and faster.
Rapid List Making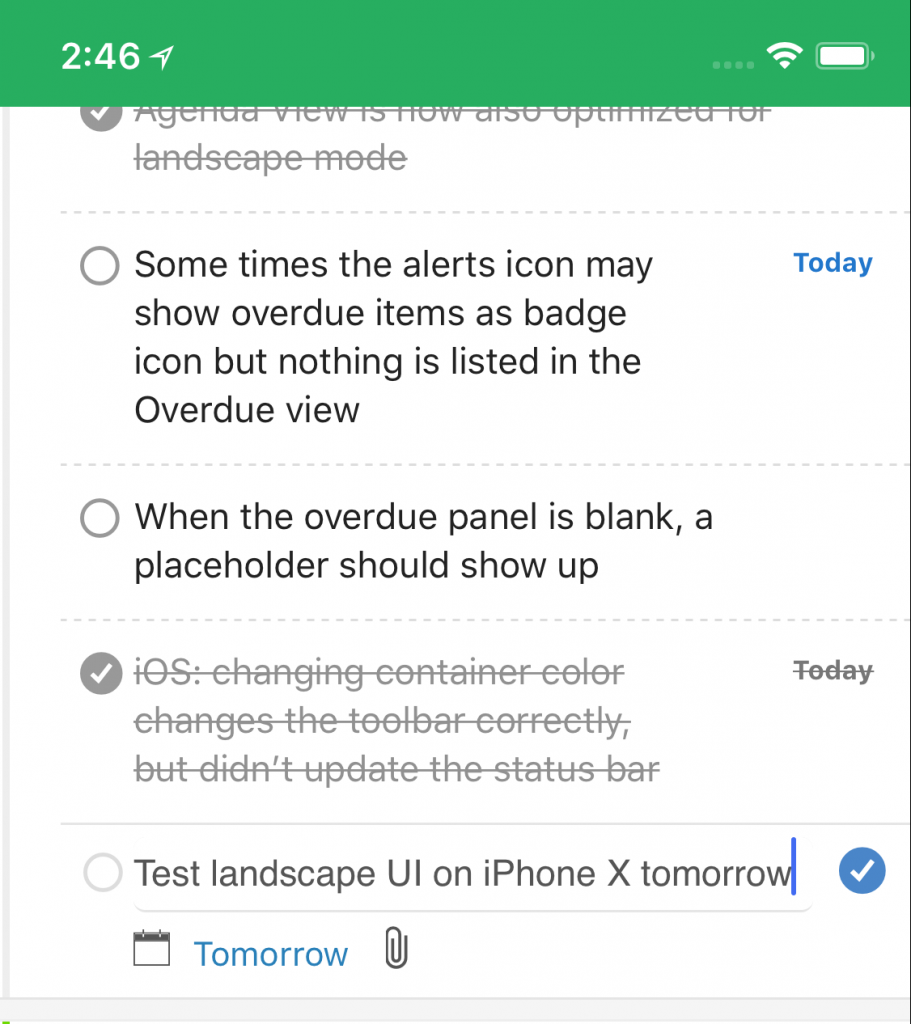 You now can make lists faster than ever. Simply type and hit enter to save and move to the next list item. Natural Language Processing (NLP) also works here, so you can simply type the dates & times and Pagico will take care of the rest.
Contextual Commands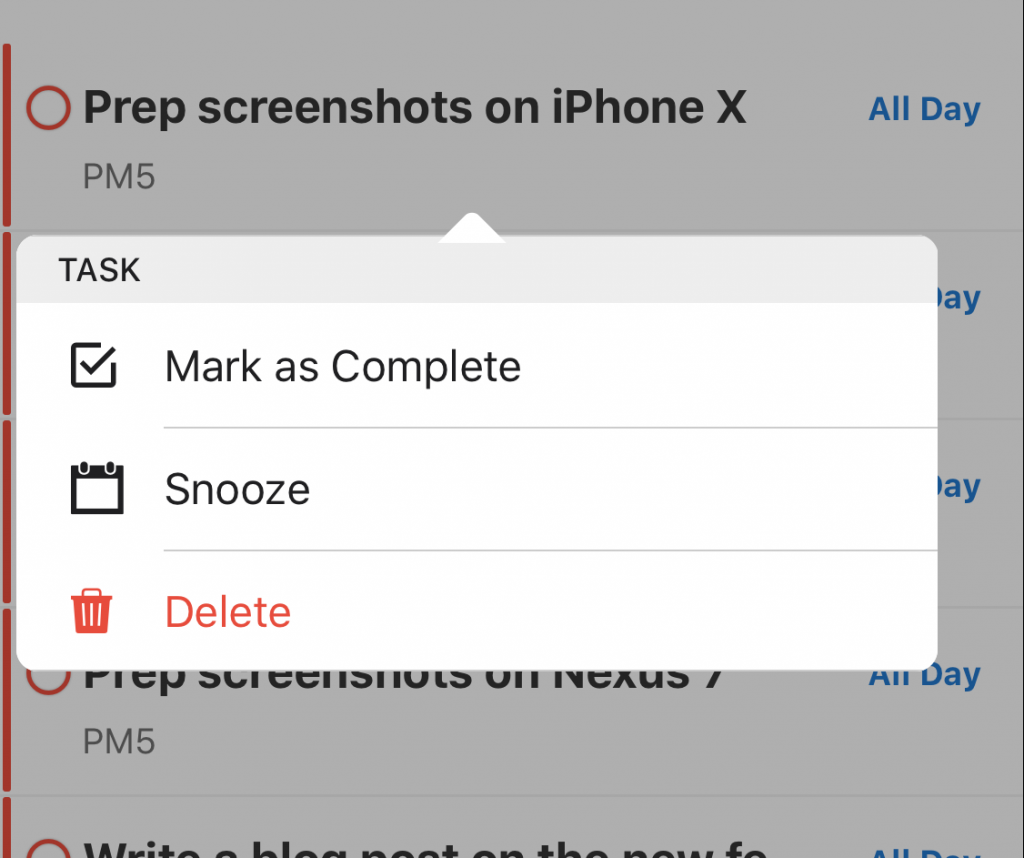 You can now tap and hold to reveal the contextual commands menu pretty much anywhere in Pagico Mobile. Tap-and-hold on a task and you can choose to mark it as complete and archived in one go. Or, tap-and-hold a file and preview it right away.
Other notable improvements
New container preview panel on tablets
Better support for archived items
Better support for archived containers
Import contacts from device address book
Optimization for iPhone X
Better handling of the sign-in status
Availability & Pricing
Pagico Mobile 5 is now available for free on iOS (AppStore) and Android (Google Play Store).