As we're busy testing and sorting out any bugs in the upcoming v2.3, I'd like to cover more details about the new "chart" feature for your schedule (tasks).
Here's a much bigger image than the one on the front page…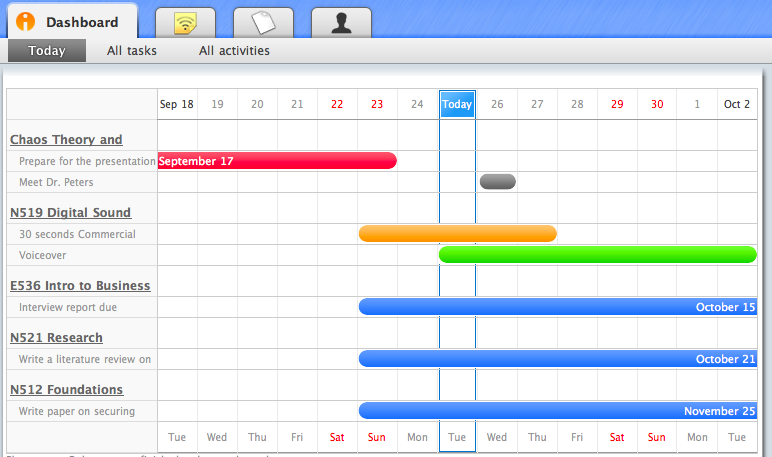 As you can see from the image, you can get a very clear view of what's going on and what's left in the past and the upcoming week.
A few details about it:
It has no configurations at all. So don't worry about learning anything.
Pagico automatically assigns color to your tasks with different status: Red for "overdue", orange for "about to due", blue for "normal", grey for "not started", and a vivid green for "just got started" with full of hope.
All tasks are listed in groups, and clicking on them will bring you to the corresponding topic / or contact.
Especially for this new feature, we've designed a new field for your tasks called "Start date". So you will be able to manage tasks that lasts for several days.
This is totally a hassle-free feature, and I hope you guys will like it. 😉