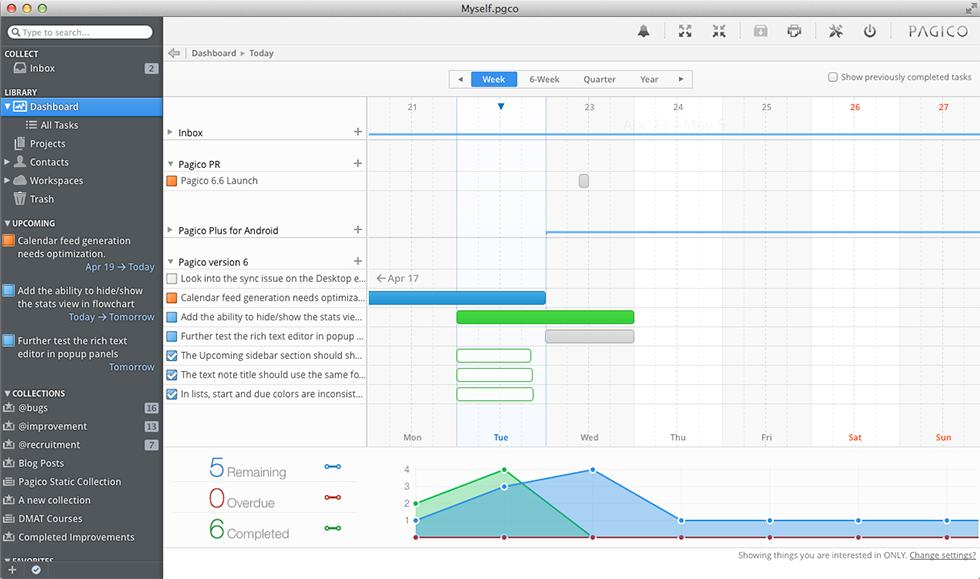 It's finally here! Pagico for Desktop v6.6 is a significant update with lots of improvements. And it's free for all version 6 customers! So don't wait any further — learn more about the update here, or grab the update right away!
Hope you'll love it as much as we do!
Note: Pagico for Desktop v6.6 is currently available in Chinese (Simplified), English, French, German, and Japanese. A few language packs are still being worked on, including Dutch, Italian, Russian, and Polish. These additional language packs will get included in Pagico 6 as soon as they're ready.