Ever wanted to copy a list (or a note) from Pagico out to another program as plain text? With the latest update (Pagico 9.7 r20201228), you can!
Simply right-click, then choose the "Copy as Plain Text" option from the menu. This feature also works with multi-item selections too, making getting content out of Pagico easier than ever.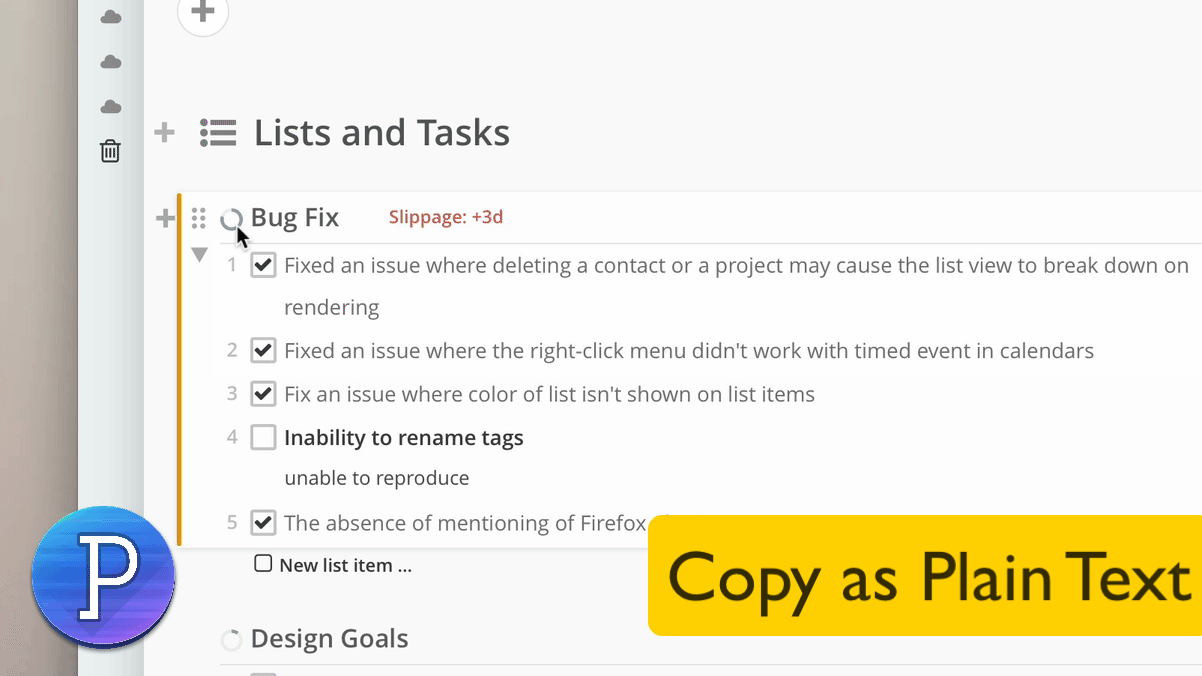 Getting the Update
To get the update, please visit our Download Section.