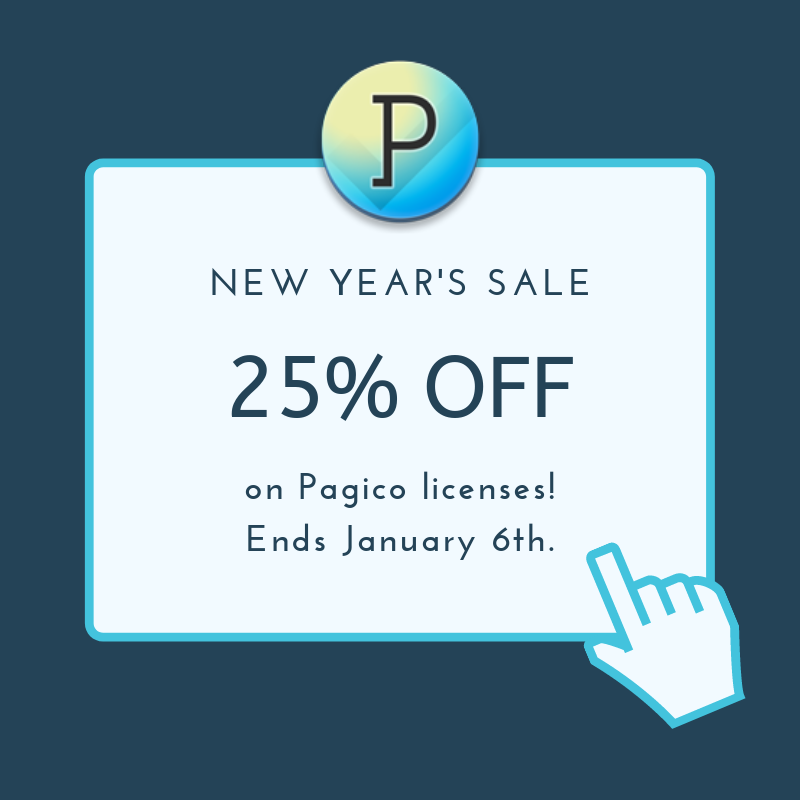 Happy New Year Everyone!
Want to get more done in 2019? You'll need the right tools! Let Pagico help you to stay on top of your business and feel awesome! Buy today to take advantage of the instant saving. The sale ends on January 6th, so don't miss it!
Update: The 2019 New Year's Sale has concluded.