Many of us are night owls. When it's dark outside, it's quieter, easier to focus, and has minimal distraction. Some say that being (a little) tired also helps with concentration. In any event, the last thing we want is eye strain caused by bright displays, and that's why we spent countless hours designing and fine-tuning the the Dark Mode support in Pagico 9. This way, you'll get more done and stay comfortable.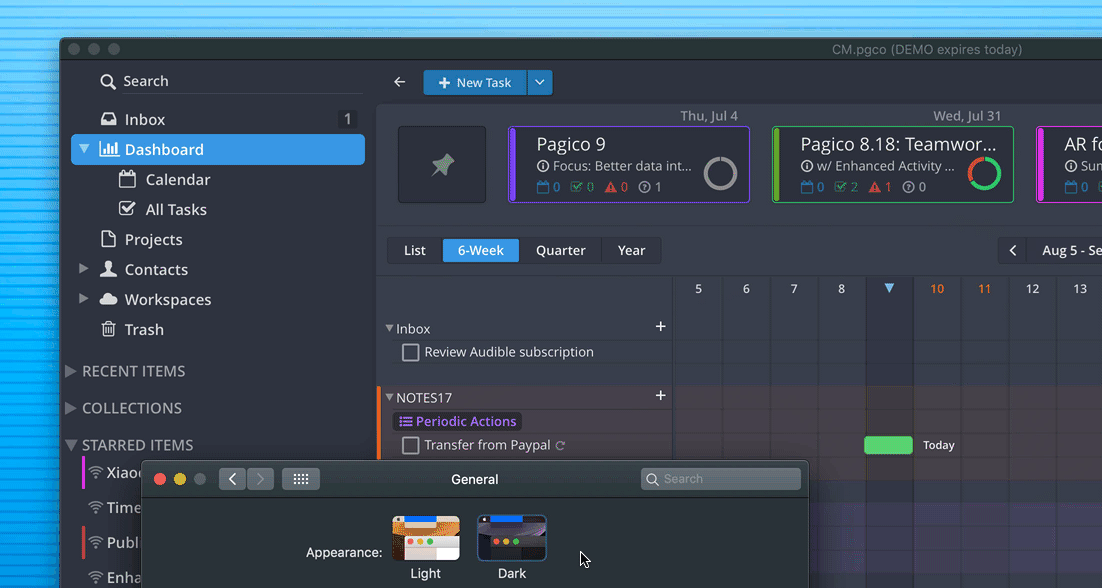 P.S.: See that new UI? Yep, Pagico 9 features a brand new design and it looks absolutely gorgeous!
In case you missed it: Pagico 9 is going to be better, smarter and easier to use than ever, and it's just around the corner! With years of planning and development, Pagico 9 will be the most exciting upgrade in our history. Stay tuned by subscribing to the Pagico 9 newsletter so you'll get more product previews and early access!