Being productive requires not only a place to store all your data, but also a mechanism to let you use your data as efficiently as possible. Simply seeing a gigantic list of everything you're supposed to do is not helpful. The ability to see exactly the things you need, when you need to see them, is key to productivity and reduced stress levels. So we designed Pagico 9 to do just that.
Find Things Faster
Want to search for things you created today? Just a click away. Need to see work-related tasks that are already overdue? Want to get all the incomplete tasks that carry the Errands flag? Or get a list of all the tasks that don't carry a specific keyword? Those are all easy!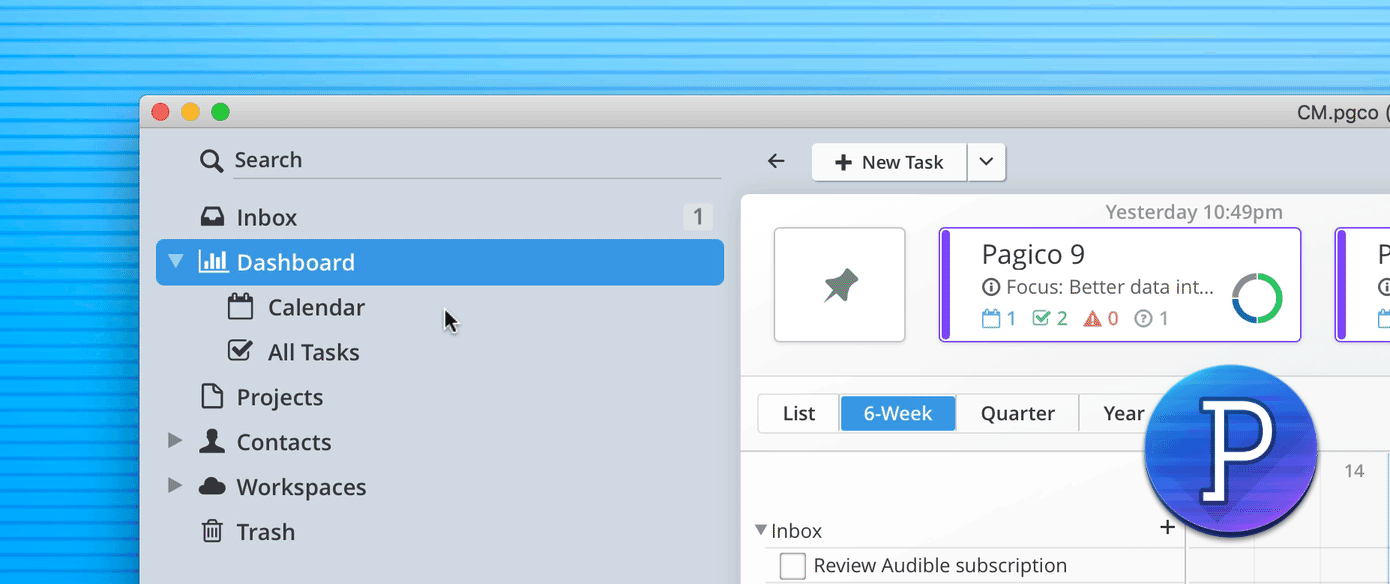 Simply hand-pick the criteria to filter your search results.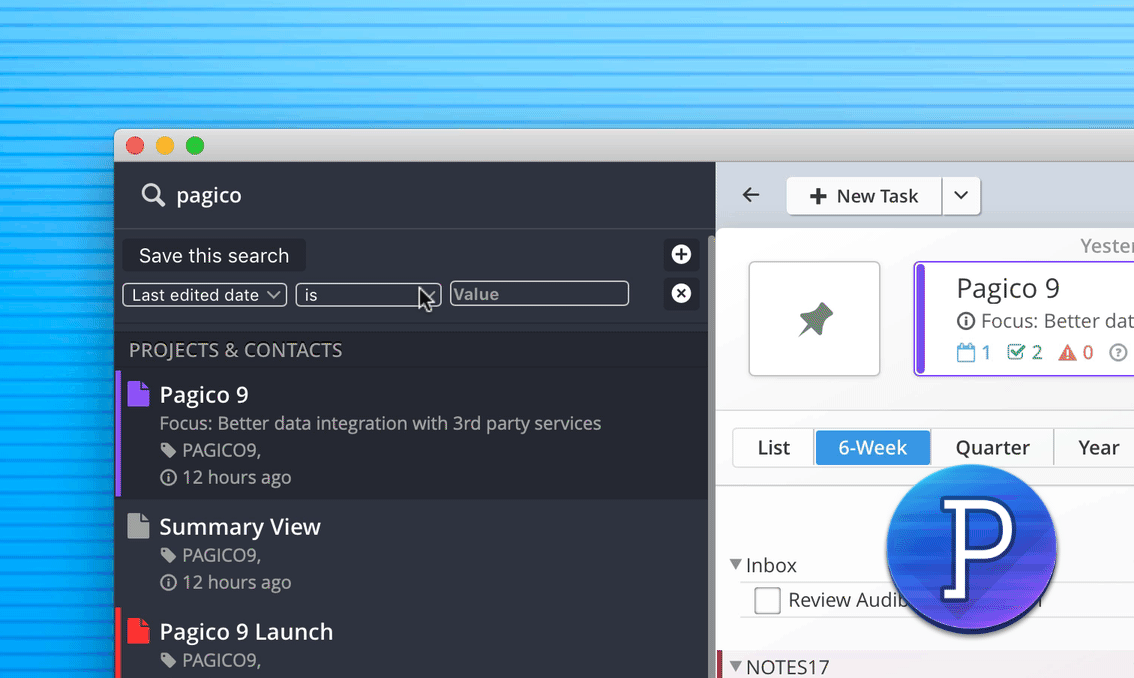 Save Repeating Searches
Need to use a particular search preset frequently? Simply save the smart search into a Smart Collection and you can come back to it at any time with a single click.
In case you missed it: Pagico 9 is going to be better, smarter and easier to use than ever, and it's just around the corner! With years of planning and development, Pagico 9 will be the most exciting upgrade in our history. Stay tuned by subscribing to the Pagico 9 newsletter so you'll get more product previews and early access!