You've seen it before: a project so complex, it is filled with notes and lists, and it just scrolls on and on. When this happens, the overall project progress may become cloudy. Pagico 9 has a brand-new feature to simplify your data so you can get a bird's eye view of your projects without getting overwhelmed at all! This new feature is called Project Summary.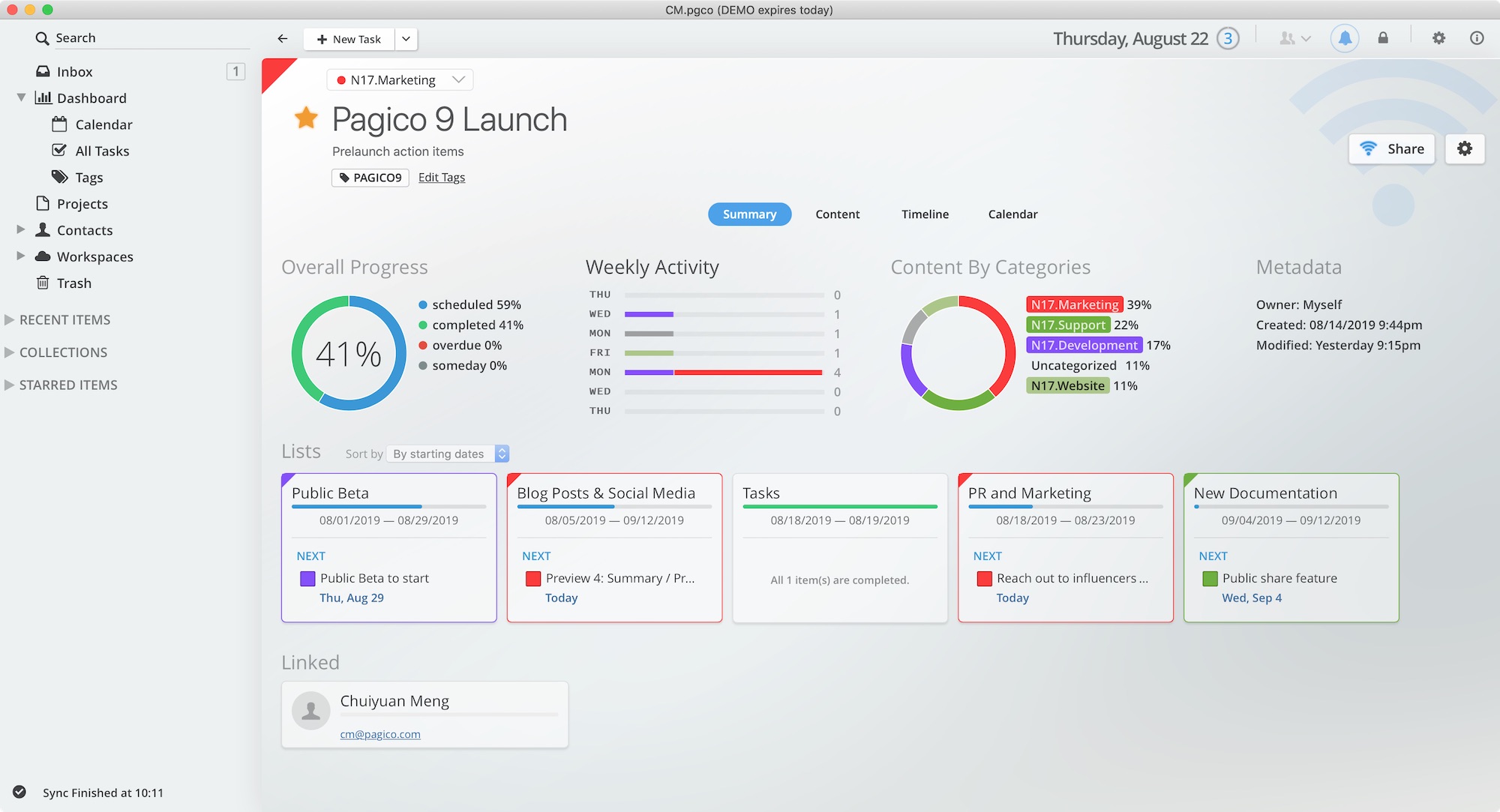 Project Summary
This brand-new view simplifies everything in your project and presents a neat and stress-free snapshot of your project. You'll get a beautiful visualization of your project content by their categories, your 7-day rolling task activities, and some metadata.
The most important feature is probably the rendering of lists as stages. By seeing things horizontally, you'll get a sense of your project's overall progress. It's like looking at a visualized pipeline of your project!

Another stress-reducing design is the rendering of the upcoming task per list. You'll get to see the next-step action per stage with just a glance. Without getting distracted by other items of the same list, you'll be easier to stay focused and get things done, one action at a time.
Print-Friendly
This new Summary view is also print friendly, so if you like what you see, print a copy of it and bring it to your meetings. The summary also includes a list of linked projects and contacts with their contact info visible. this way, the print-out version will have everything you need to give your team an update on the project.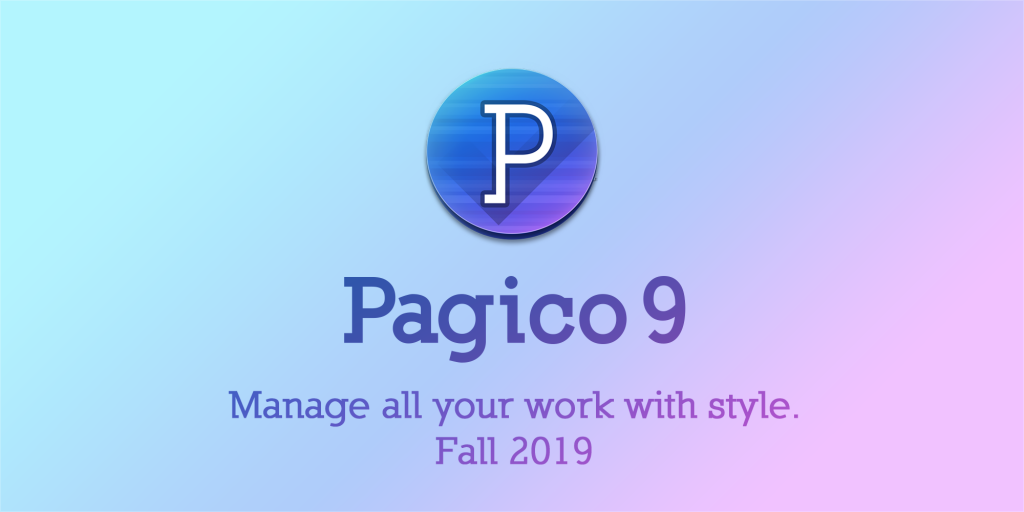 In case you missed it: Pagico 9 is going to be better, smarter and easier to use than ever, and it's just around the corner! With years of planning and development, Pagico 9 will be the most exciting upgrade in our history. Stay tuned by subscribing to the Pagico 9 newsletter so you'll get more product previews and early access!