Greetings everyone! Today we are excited to announce the availability of November 202 Update of Pagico! This month we worked on data import and export. Specifically, you can now import data from Daylite directly into Pagico, and you can export projects/contacts easily into Spreadsheet applications via the TSV (tab-separated values) format.
Importing Data from Daylite
If you have been using Daylite in the past and would like to import your data into Pagico, you can do so with a few simple clicks! All your categories, contacts, organizations, projects and opportunities will be imported. To learn more about this process, please check out this article.
Exporting Data to Spreadsheet (or anywhere) via TSV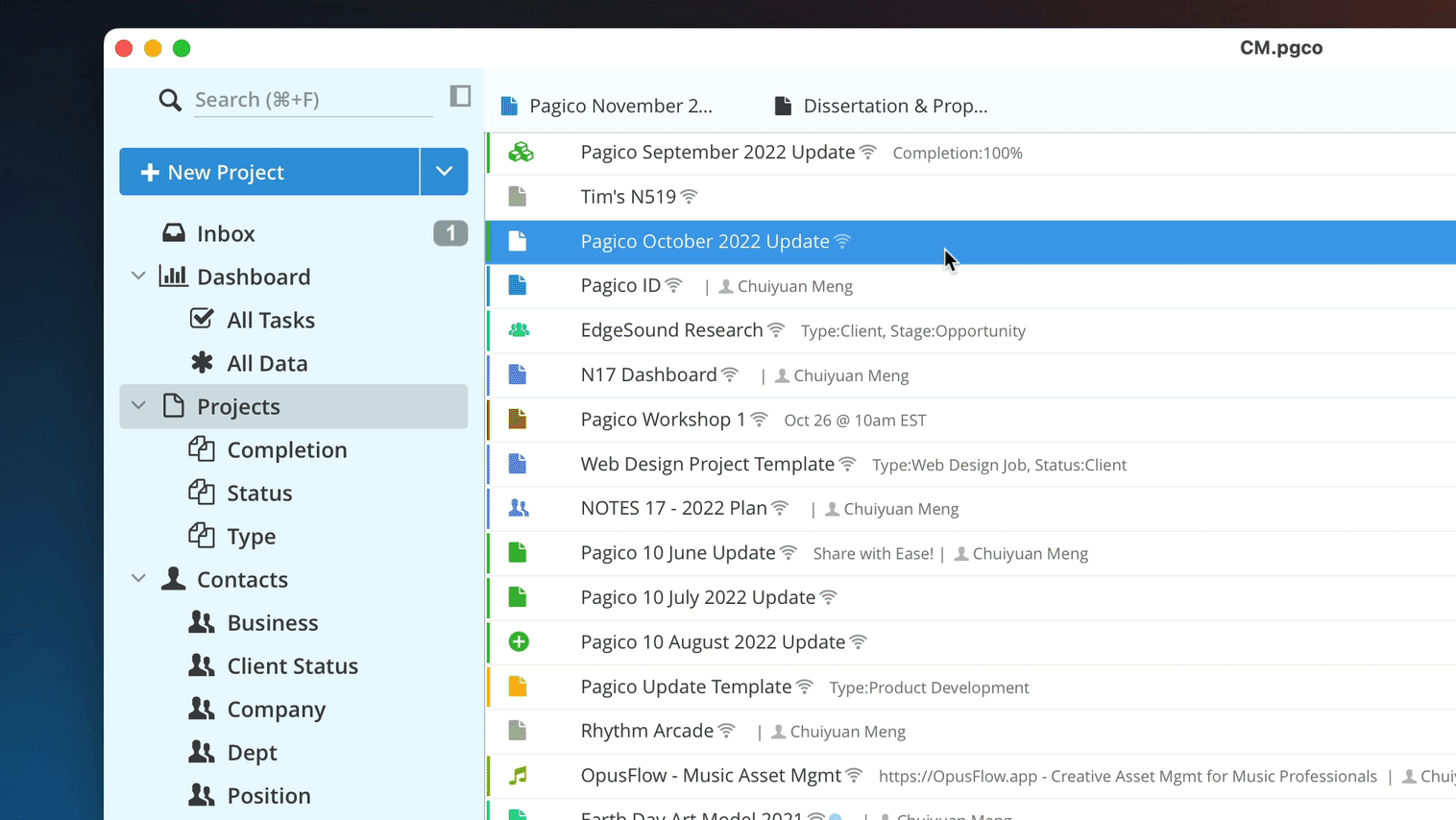 With this new release, you can now multi-select projects and contacts, then export them in the TSV (Tab-separated values) format, which can be opened by all the Spreadsheet applications, or anything else that accepts CSV or TSV.
Getting the Update
Please head over to the Downloads Section to grab the update. Special note: starting with this release, the Ubuntu build is intended for 64-bit 22.04 and up. If you still need the 21.04/21.10 builds, please contact us.