Greetings friends! Today we are excited to announce the availability of the November 2023 Edition of Pagico! This new version of Pagico brings a long-awaited feature: multi-window support. With this update, you can now open and manage projects in different windows.
To open projects or contacts in new windows, simply right-click on their titles and choose the "Open in New Window" menu command. Alternatively, press & hold the Command key (or Ctrl, if you're on Windows or Linux) when clicking on the title links. Please note: On Macs, the multi-window support requires macOS 10.14 (Mojave) or newer.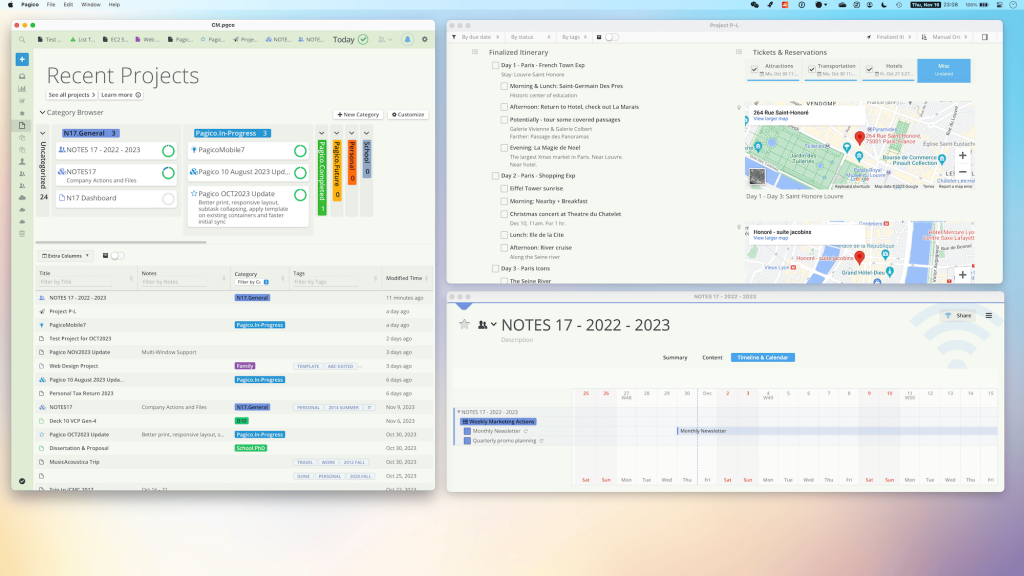 Custom Starting View
Ever wanted to launch Pagico in a different view from the Dashboard? Well, now you can! Just right-click from the sidebar and choose the "Set as starting view", and you're all set! You can not only set any module to be the starting view, you can also set any project or contact as the starting view, too! The possibilities are endless.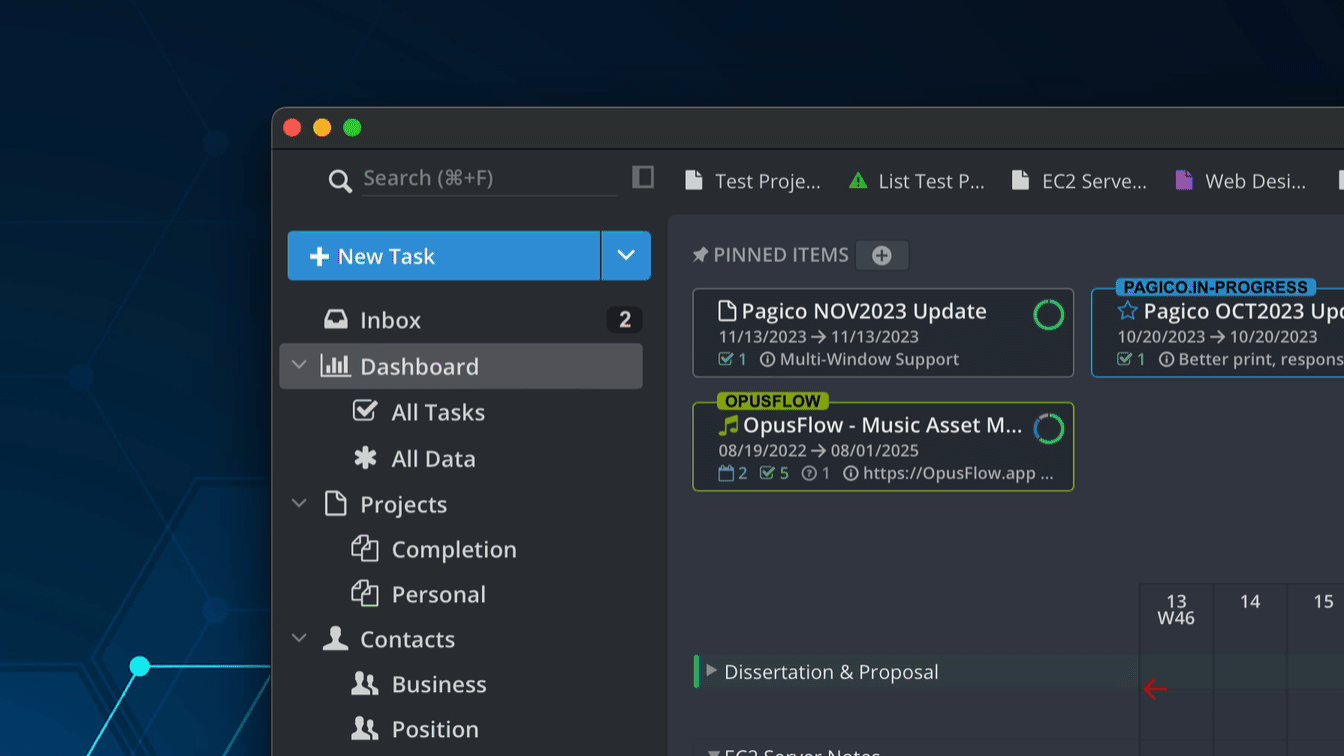 Other Improvements
Fixed an issue where the dragging of task groups may not be reliable in certain cases
Improved the reliability and experience of the printing process
Other minor bug fixes
Getting the Update
Please head over to the Download section to grab this update. If you have an active Pagico service plan (or if you purchased your Pagico license within the past year), then this update is free to you! If not, we still invite you to download the update to try it out. If you like what you see, you can get the update by purchasing a service plan (plans start at just $3/month), which enables you to receive updates like these (and other benefits!) at no charge for a full year.