Pagico just got a whole lot better with the new October 2023 Update! With this release, you can fold task groups and move them with ease. You'll also be able to print your content better, and enjoy an overall improved user experience. Read on to learn more. Updated on October 30: We've introduced a few additional minor improvements to the October Update. Scroll down for the additional details.
Better Task/List Management
Do you have tasks with subtasks? You can now fold task groups to reduce clutter, or move entire tasks groups with ease! The rendering of lists is also improved. You'll notice a better utilization of space, and a reduction of unnecessary empty lines.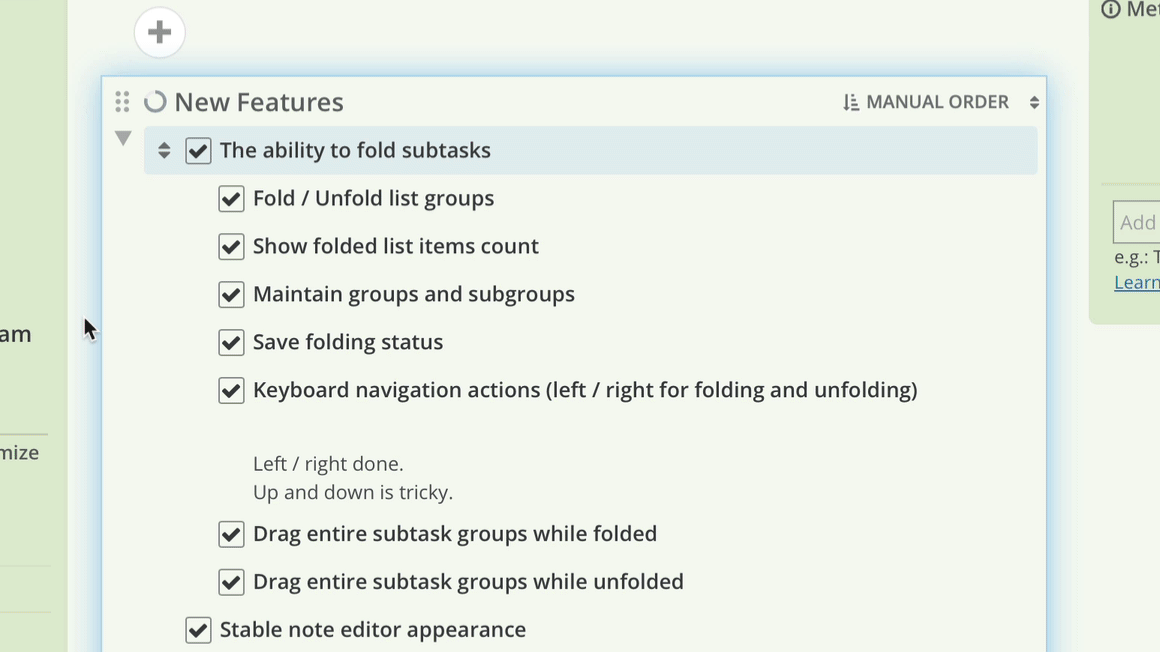 Better Printing Capability
Pagico can now generate better-looking printouts of your projects or contacts. The ability to print selected data objects has returned as well. Just select one or more data objects, then use the Print command.
Visually Stable Operations
A number of small changes are incorporated to reduce the UI from shifting during operation. For example, when editing a note object, the toolbar will no longer push the content down. When adjusting tasks on timeline views, the bars will no longer automatically shift (sort). These changes are small, but they make Pagico more pleasant to use.
Minor Improvements
Added a few more Today view background images
Fixed some minor UI glitches
Some other under-the-hood improvements
New in r20231030: Improved the reliability of adding files to list items
New in r20231030: Improved the appearance of password-protected containers
New in r20231030: Fixed an issue where the UI may not update the layout when objects are archived or unarchived
---
Did you know?
Back in August, Pagico came with a new ability that allows you to create content rapidly. Did you get a chance to try this? Check out the video below to see how easy it is to add new content.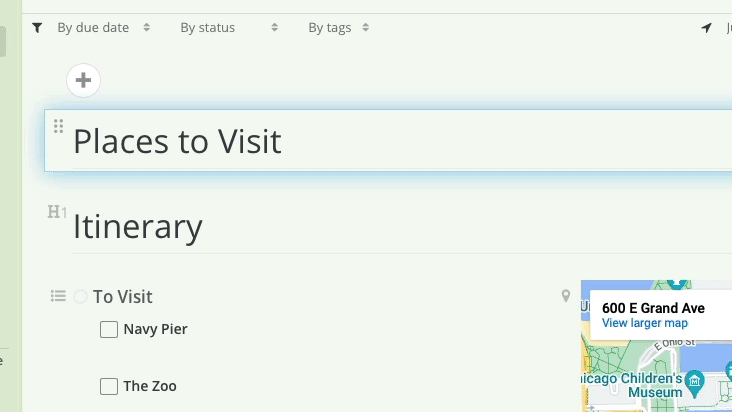 ---
Getting the Update
To get the update, please head over to the Downloads Section. If you have an active Pagico service plan (or if you purchased your Pagico license within the past year), then this update is free to you! If not, we still invite you to download the update to try it out. If you like what you see, you can get the update by purchasing a service plan (plans start at just $3/month), which enables you to receive updates like these (and other benefits!) at no charge for a full year.