Greetings, everyone! Today we're excited to let you know that Pagico Plus 3 for iOS is coming soon. Bringing numerous key improvements, Pagico Plus 3 is going to make you more productive than ever, right on your iOS devices. Read on to learn more about the exciting improvements!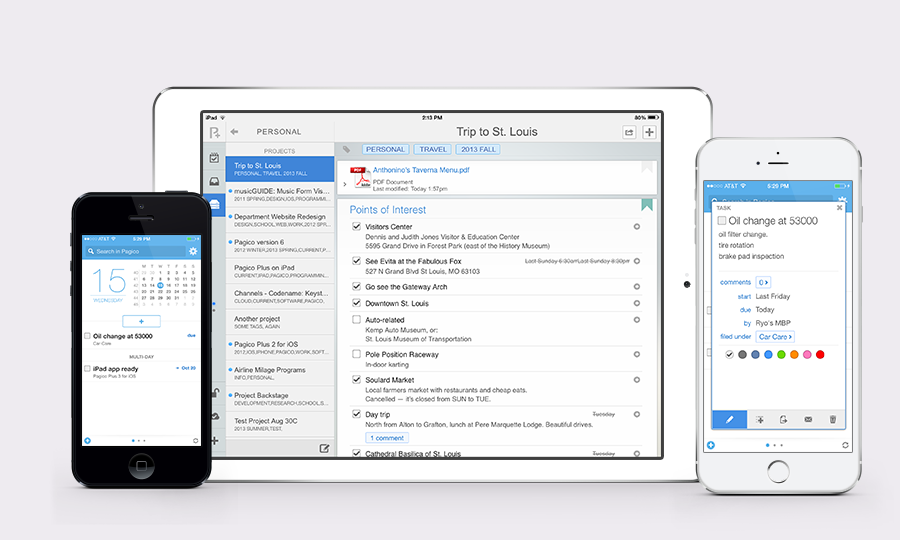 Highlights
Background Sync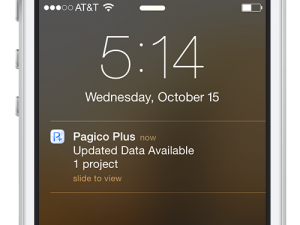 Taking advantage of the Background App Refresh capability, Pagico Plus 3 will now sync even when it's running in the background! Now you'll always be up-to-date with your data. Are you sharing data with someone else via the Workspace functionality? Then when anything is updated, you'll get notified!
Touch ID Authentication
Are you the lucky one who has an iPhone 5S, 6, or 6 Plus? Then you can use the fingerprint sensor to sign in instead of entering your password every time! It's extremely convenient, and your data will always be protected.
Search Anything, Anywhere
Looking for something? Now you can search for it no matter where you are in Pagico Plus. Just tap on the search bar at the top and put in your keywords! Your search results will pop up in real-time as you type.
Modernized User Interface
We left no stone untouched. Every piece of the user interface has been carefully redesigned to give you an ultra modern presentation of your data. It's not about looking good — it's about making your working environment as pleasant as possible.
Optimized for iPhone 6 and 6 Plus
Pagico Plus 3 for iOS is also optimized for iPhone 6 and 6 Plus, taking advantage of their gorgeous displays. Everything will be crispy clear and fonts are also slightly larger, making everything easier to read.
---
Compatibility & Requirements
Pagico Plus 3 for iOS will be compatible with iPhones and iPads. iOS 7 or higher is required. The TouchID authentication requires the fingerprint sensor and iOS 8+.
Pricing & Availability
Pagico Plus 3 for iOS will start with $4.99 for 2 weeks as an upgrade price for existing users, and it will eventually return to the $14.99 price tag. For everyone that purchased Pagico Plus 2 for iOS since October 1, 2014, you will receive a free copy of Pagico Plus 3 for iOS when it comes out.
Beta Testers Wanted!
In order to make sure that everything runs correctly on your devices in the real world, we are running a small-scale beta testing program for Pagico Plus 3. If you're interested in getting your hands on the app earlier than everyone else and don't mind seeing a few glitches, be sure to email us and tell us your Apple ID email! We'll try to get you a beta copy as soon as possible. Quantity is limited, so let us know if you're interested!