Happy Monday, everyone! Over the past few months we've been busy with lots of exciting improvements, including a brand-new Safari browser extension, new workspace tiers and a completely-new Pagico ID user portal. I'm thrilled to share some highlights with you today, so let's dive in!
Safari Browser Extension
Previously, importing a weblink or an email from a web-based email interface (e.g. Gmail) worked by dragging the URL and dropping it in Pagico. While it certainly worked, it wasn't user friendly at all. Most importantly, all you get was a URL that doesn't offer any info on its content at all. With this brand-new Safari Browser Extension, you can create new tasks from web links in just a few clicks!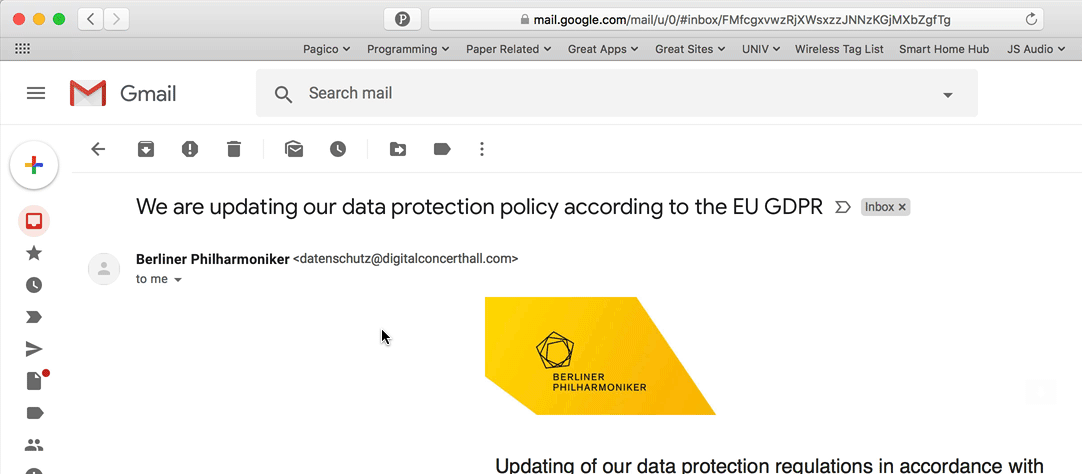 What's better than using the Pagico Helper here, is that the browser extension also pulls all the projects and contacts in your current Pagico database so you can pick where the task goes to if you wish. The task title field also supports Natural Language Processing, so date/time keywords there will be picked up and set accordingly. The Safari Browser Extension will be included in the upcoming Pagico 8.14 release.
New Workspace Tiers
The current workspace tiers were first introduced back in 2011 (time flies!), and they've been upgraded several times over the years. The storage capacity grew, and the single file size cap was also increased a few times now. As the data sync service and reliability became mature, we're thinking about make it more effective for all our users. One particular problem with the workspace service is that it was designed for small teams. So it had features that single users don't need, but it also lacked some key features that small teams would love to have. In other words, the workspace feature isn't as effective as can be for either user groups. So we've decided to redesign the workspace tiers so that they are more tailored to the two user groups.
The new Personal Sync
This is the successor of the previous "Personal Workspace". The new Personal Sync supports unlimited devices, offers larger sync storage capacity (2GiB) and offers simplified UI to deliver optimal experience to individual users. Have 3 computer and 2 mobile devices all by yourself? You can get them all synced without having to worry about running over the device count. Want to sync everything across all devices? That's just a single click away. Want to selectively sync projects and contacts? You can still do that. The new Personal Sync will be the default workspace choice for all new users, and it will be available to create for all existing users in the upcoming Pagico 8.14 release.
The new Team Sync
No need to decide whether you need a Small Team or Mid-Size Team workspace any more. The new Team Sync is a fully scalable workspace tier that lets you choose the number of users (not devices) that need to sync data. Similar to the Personal Sync above, the new Team Sync also supports unlimited number of devices. That means you don't have to worry if some teammates use more than one workstation. To make the setup process better, all the workspace invitations and memberships are now tied with Pagico ID accounts. That means you only need to invite a teammate once, and all his/her devices will be connected to your team's workspace automatically. And if a user is removed from your workspace, all his/her devices are disconnected too. The Team Sync also offers better user management, so everyone can see a list of users, not a bunch of workstation names and device identifiers. The new Team Sync workspace will be available to create in the upcoming Pagico 8.14 release. Moving forward, we have lots of team-specific improvements that will be added to the Team Sync interface. Things like "Pinned Items", custom dashboard, subgroups, workspace-wide chat, to name a few. They are all coming, so stay tuned!
New Pagico ID Web Portal
We've also redesigned the Pagico ID web portal for you to see things more clearly, manage your workspaces, invitations and memberships much easier than before. Besides looking much more modern and elegant than before, the new portal is also equipped with features to let you resize Team Sync workspaces as well. The new Pagico ID web portal will be rolled out to everyone in the coming days.
---
That's it for now! We're finalizing the Pagico 8.14 release and we'll get that out to you within just a few days. Please stay tuned.