This time I'd like to show you some more details about the upcoming Pagico 3, including the new "pop-up" information inspector, as well as the newly added shortcut plug-ins.

New data inspector for linking to contacts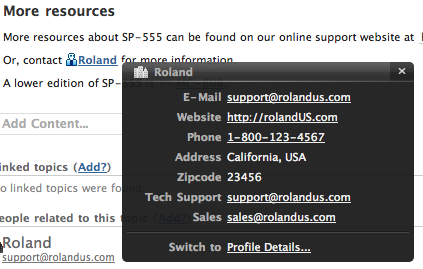 By clicking a contact link, you will see the contact information as the screenshot above. In this way, you will be able to see all contact information regarding to that contact. By clicking on the phone numbers, Pagico will automatically ask Skype to dial the number; by clicking on the email address or URL, Pagico will call the default software (your default email client or web browser) to handle the request.
And, of course, you can click on the "Profile details" to switch to the contact profile.
This seems to be an "extra" step for jumping to the contact profile, but it does save you lots of time when you just want to see the contact info of the linked contact. And did I mention this is way faster than actually switching to the contact profile (even though currently the new UI system is already very fast)?
Newly added shortcut plug-ins
As we're working on the new features in Pagico 3, we keep adding new shortcuts as well.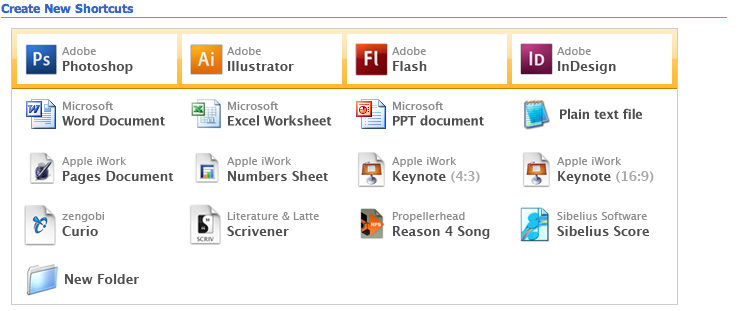 Newly added shortcuts are: Curio, Scrivener, Sibelius, and of course, new folder (Yay!).
We are adding more music professional softwares such as Protools, Max/MSP, Cakewalk, Band-in-a-box, etc.
Hey! Let us know what file format you want to see here!
As usual, let us know what you want here.