The holiday season is here! Besides enjoying the best time of the year, many of us also need to do lots of planning as well. Gifts and parties, etc. Here's what we're doing to make our holiday planning a little easier:
Keeping track of all gift ideas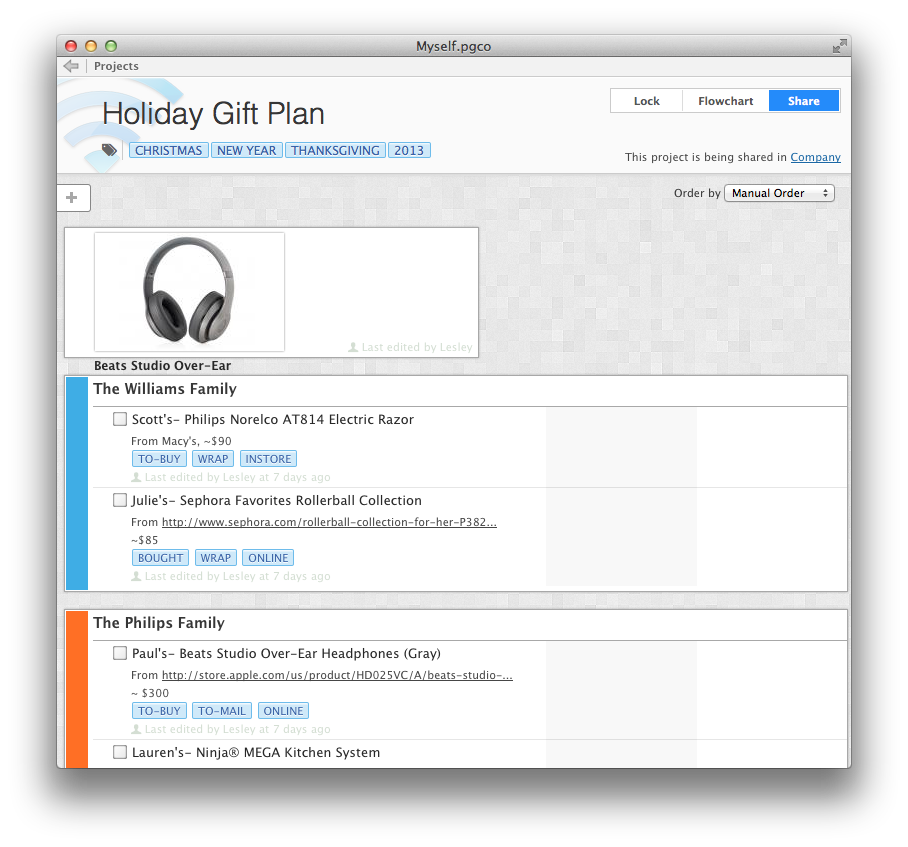 As you can see, here's what we're doing to make gift planning/shopping easier:
Create one list for every family (or group of clients)
Create one list item for every person/gift
Put in the name of gift in the list caption section, and where to buy in the list item description area.
Use tags (@syntax) to indicate if it is "To-Buy" or "To-Mail".
Store the list anywhere you like. For instance, you can store a list of your gift idea inside the person's contact profile. This way you are also building up a "gift history" with the contact, and you can always review this history for future gift planning.
Doing the research
Have multiple gift choices? It's always going to be a touch decision, and it would help a lot if you can store all the info about the options in one place and make an informed decision. Fortunately, it's very easy to do so in Pagico. Simply put in links and even images like this: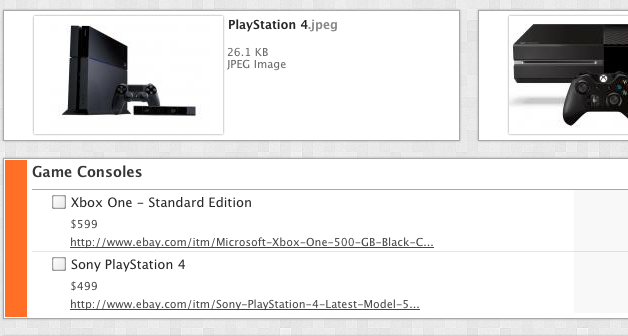 Time to act!
Now, once you've properly tagged your gift ideas, you can create Smart Collections to automatically compile those items based on their action type. For example, when going shopping, we'll be looking at this smart collection for all the "@to-buy" items: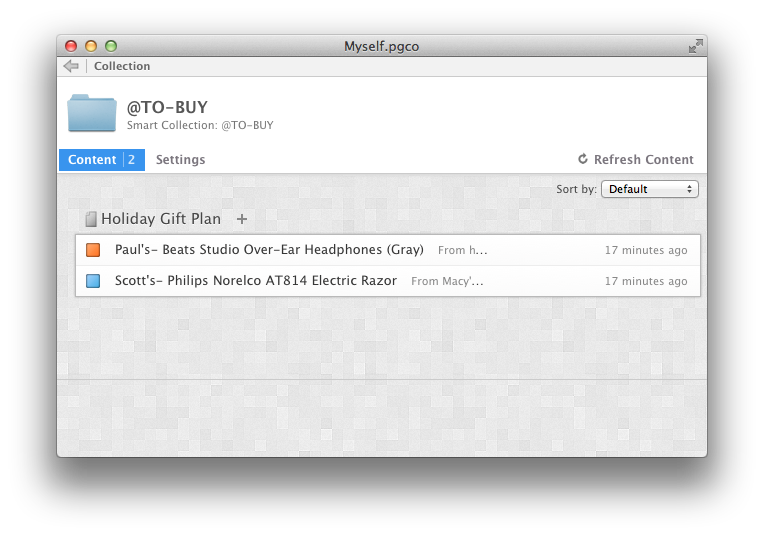 Respectively, when we're going to the post office, we'll be looking at this collection: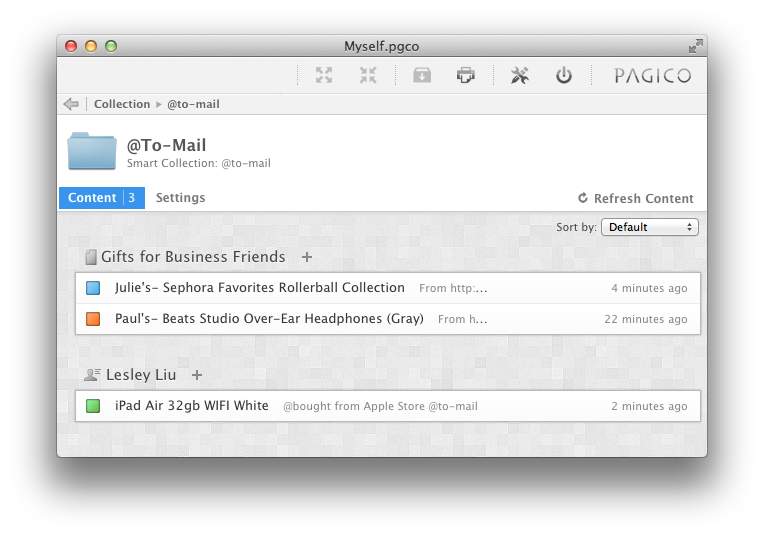 The best part is, all the items are also neatly organized based on their containers.
Good luck to your holiday planning, and enjoy the best time of the year!
Ryo and Team