Greetings everyone! Today we are excited to release Pagico 10 (rev. 20220817). This release brings a number of under-the-hood improvements, with the most notable being an enhanced data sync process. Here's the gist: Pagico should now complete data sync cycles much faster than before, especially in complex teams. Coupled with the newly released Pagico Mobile 7.5, your data sync experience should be much better than before.
Changes
New in r20220817: Easier "Quick Add" action for list items and notes
New in r20220817: Fixed an issue where notes couldn't be archived in some cases
New in r20220817: The launch screen now also supports dark mode (when needed)
New "Quick CatchUp" data sync method should complete data sync cycles much faster than before
Moving an item out of the trash to a selected container will now work as expected
Fixed some issues with moving lists and list items
Fixed an issue where assigning categories to individual tasks may set the category for the whole list
Fixed a project list rendering issue when certain tags are involved
New: Quick Add
It's now easier than ever to create follow-up tasks, or import file attachments to tasks and notes. Need to expand a task into a full-blown project, or add a file to a task? It now takes just a few clicks.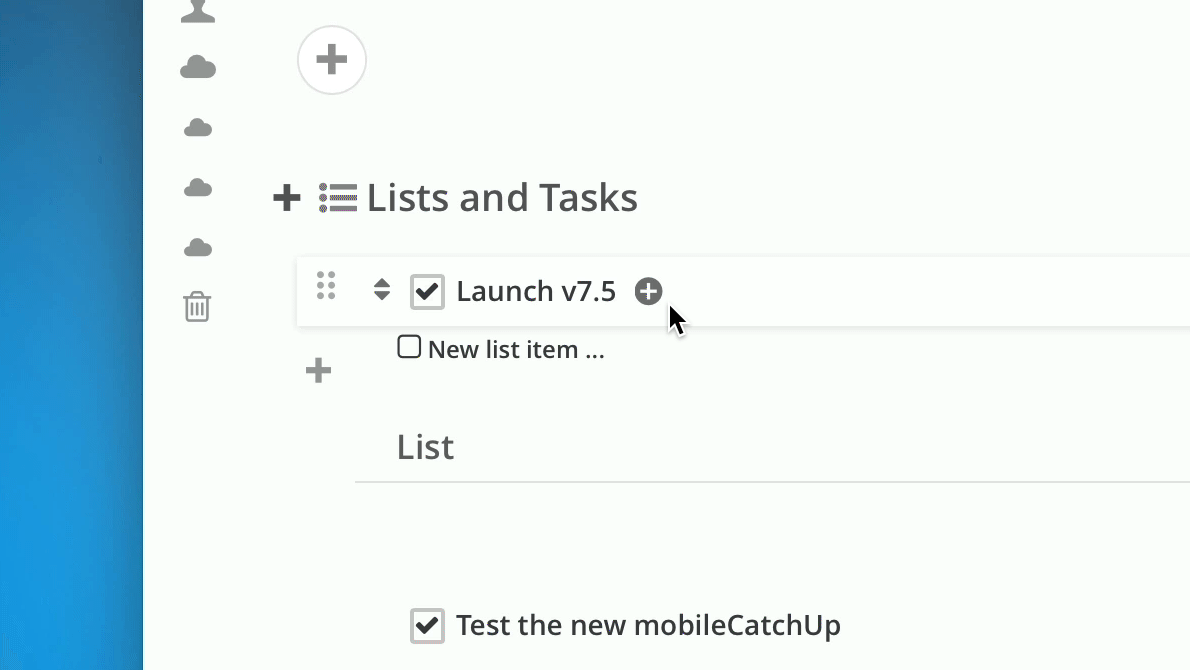 Update for Ubuntu Users
We are aware of the fact that Pagico 10 isn't compatible with Ubuntu 22.04 at the moment. Due to the breaking changes introduced in this newer OS, we may have to offer Pagico builds for 21.xx and 22.xx users separately, which could be confusing and inconvenient. We are working to solve this issue and hopefully we'll be able to provide one build for all Ubuntu users. We'll keep you posted.
Getting the Update
Please head over to the Downloads section to grab this update. This update is free for all Pagico users with a valid service plan (Personal Premium or team plans).