Greetings everyone! We are excited to announce another feature improvement update. This time, version 9.7 (r20201204) brings an enhanced project tag browser that is both easier to use and more space efficient. You will now be able to easily browse projects by tags and filter things by just a few keystrokes. In addition, the overall project browser performance has been improved as well, making things just a little more snappy. We hope you'll like the new designs!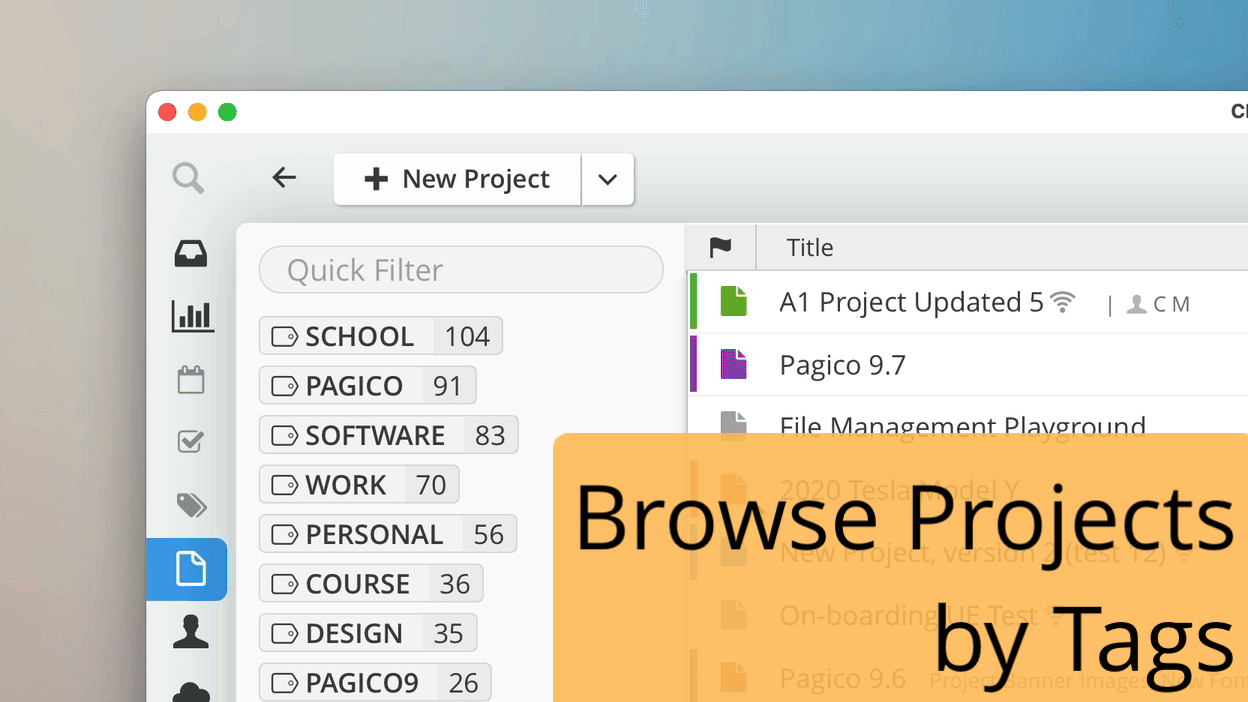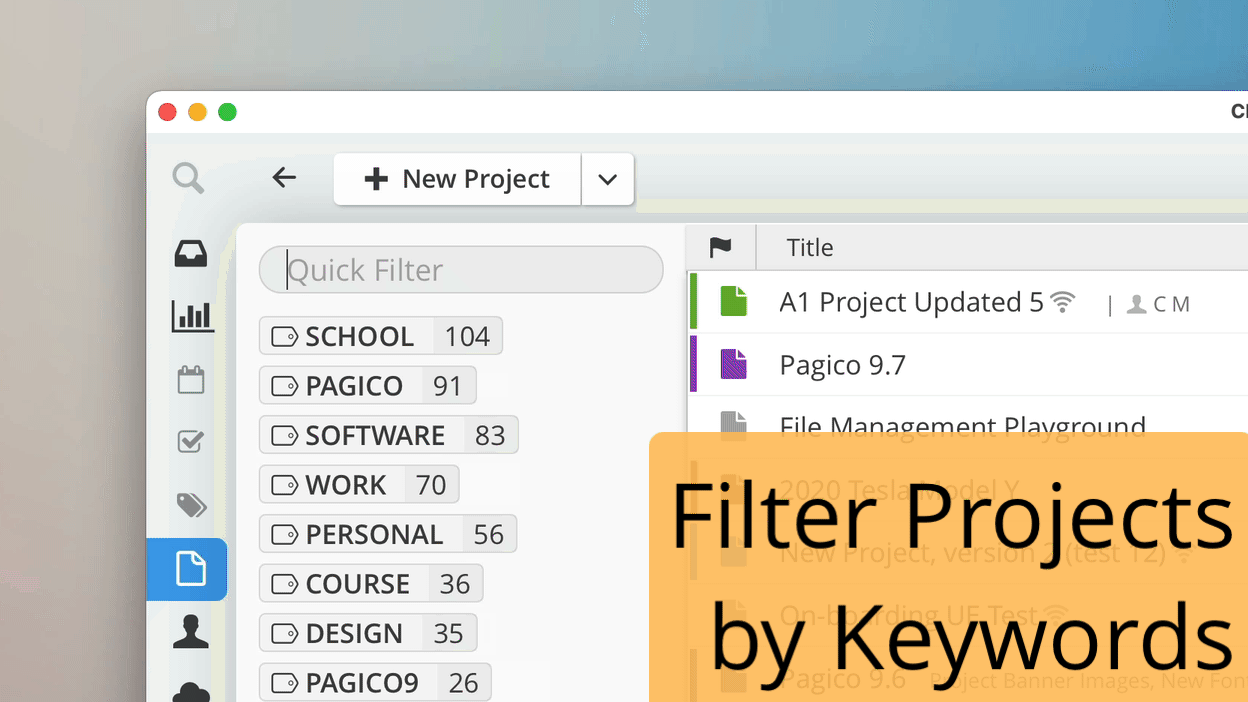 Other Improvements
Improved keyboard navigation in project and contact list views
Fixed an issue where right-click menu didn't show up for timed events in the calendar view
Fixed an issue where deleting containers may cause the project or contact list view to not populate as expected
Getting the Update
You can download the latest version from our Downloads Section.