Today we're excited to announce the release of Pagico 9.7 (build number 20201202). This version aims to improve your overall file management experience in a number of areas:
Faster file import, especially when large number of files are involved;
Increased information density: file objects are rendered more closely together so you get to see more data;
Quick filter that lets you type a few letters to find the things you want instantly;
Handy view switch controls to easily toggle between grid views and list views.
With these improvements in place, managing files is surely going to be a lot easier than before. However, we know we still have a long way to go. More improvements are coming to further speed up your workflow!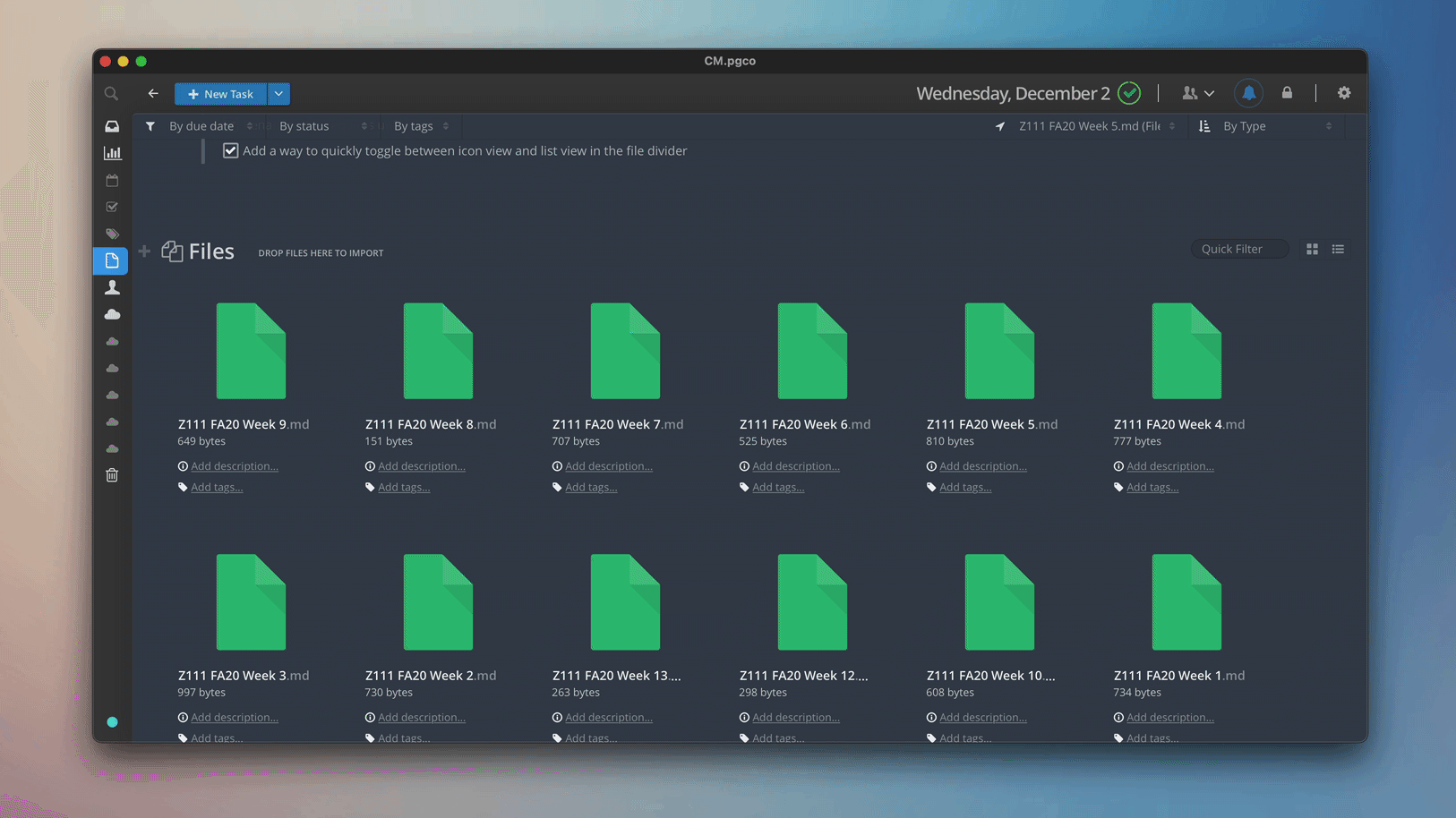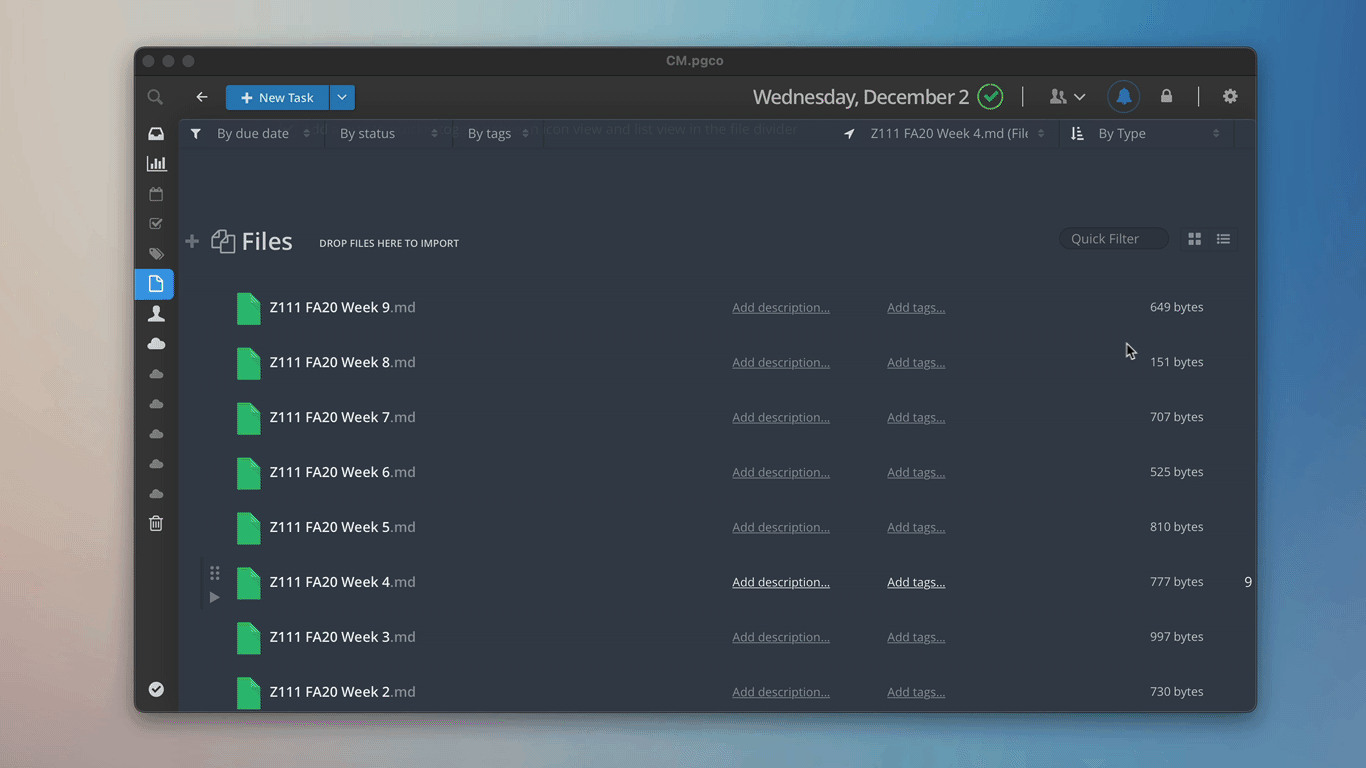 Getting the Update
Please visit our Download Section to get this update.