Greetings, fellow Pagico users! After months of beta testing, We are excited to announce that Pagico Plus 3 for iOS is finally here! This is be a major update with tons of improvements, including a refreshed design, background sync, built-in search, iPhone 6/6+ compatibility, and a lot more! Check out Pagico Plus 3 on the AppStore, or read on to see what's new!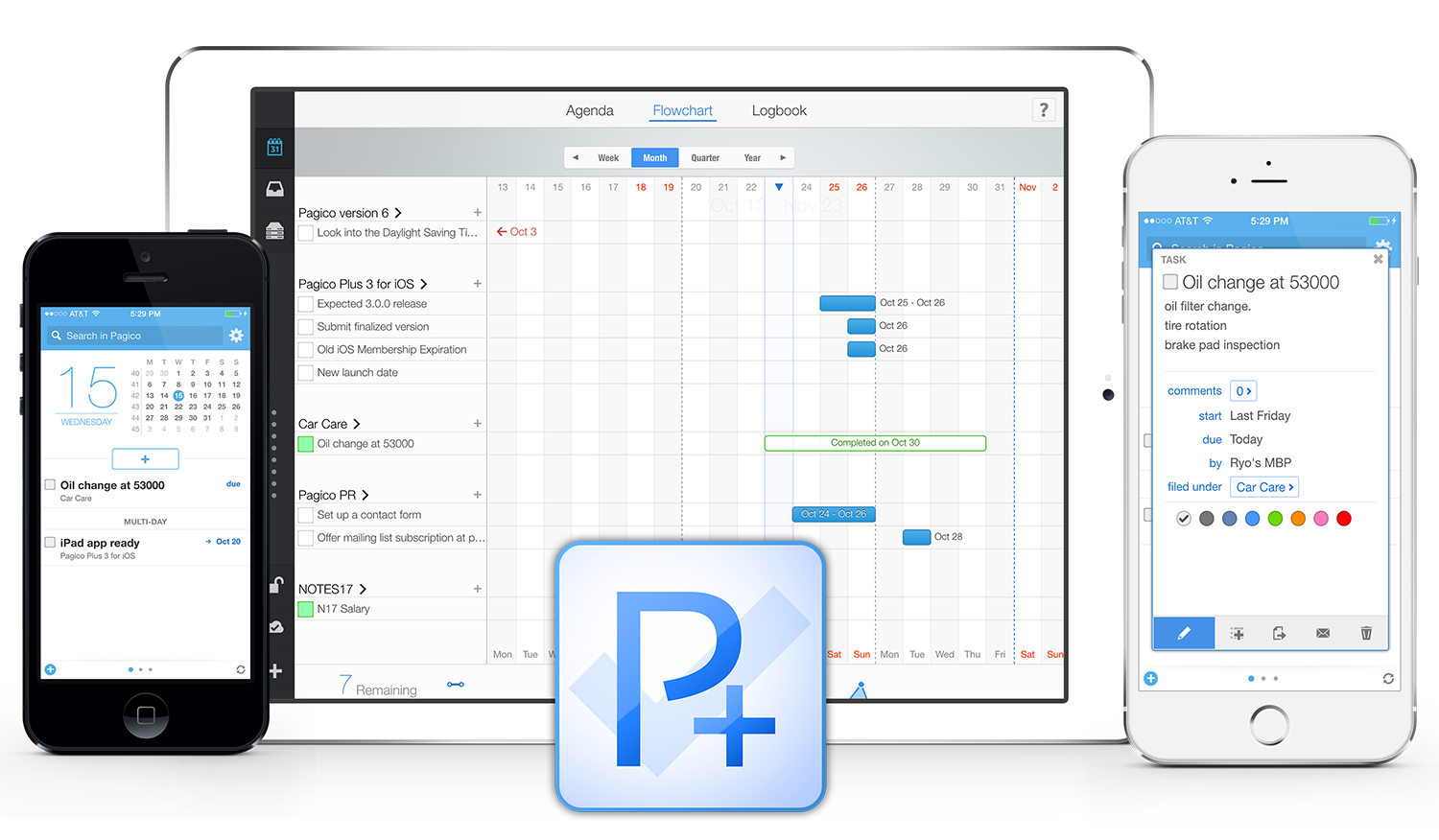 A quick tour
Pagico Plus 3 offers a number of major improvements over its predecessor. Those highlight features include background sync, Touch ID authentication, in-app search capability, and a redesigned UI.
Background Sync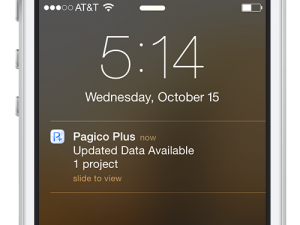 Taking advantage of the Background App Refresh capability, Pagico Plus 3 will now sync even when it's running in the background! Now you'll always be up-to-date with your data. Are you sharing data with someone else via the Workspace functionality? Then when anything is updated, you'll get notified!
Touch ID Authentication
Are you the lucky one who has an iPhone 5S, 6, or 6 Plus? Then you can use the fingerprint sensor to sign in instead of entering your password every time! It's extremely convenient and secured.
Search Anything, Anywhere
Looking for something? Now you can search for it no matter where you are in Pagico Plus. Just tap on the search bar at the top and put in your keywords! Your search results will pop up in real-time as you type.
This handy search feature is also implemented on the iPad side, as well!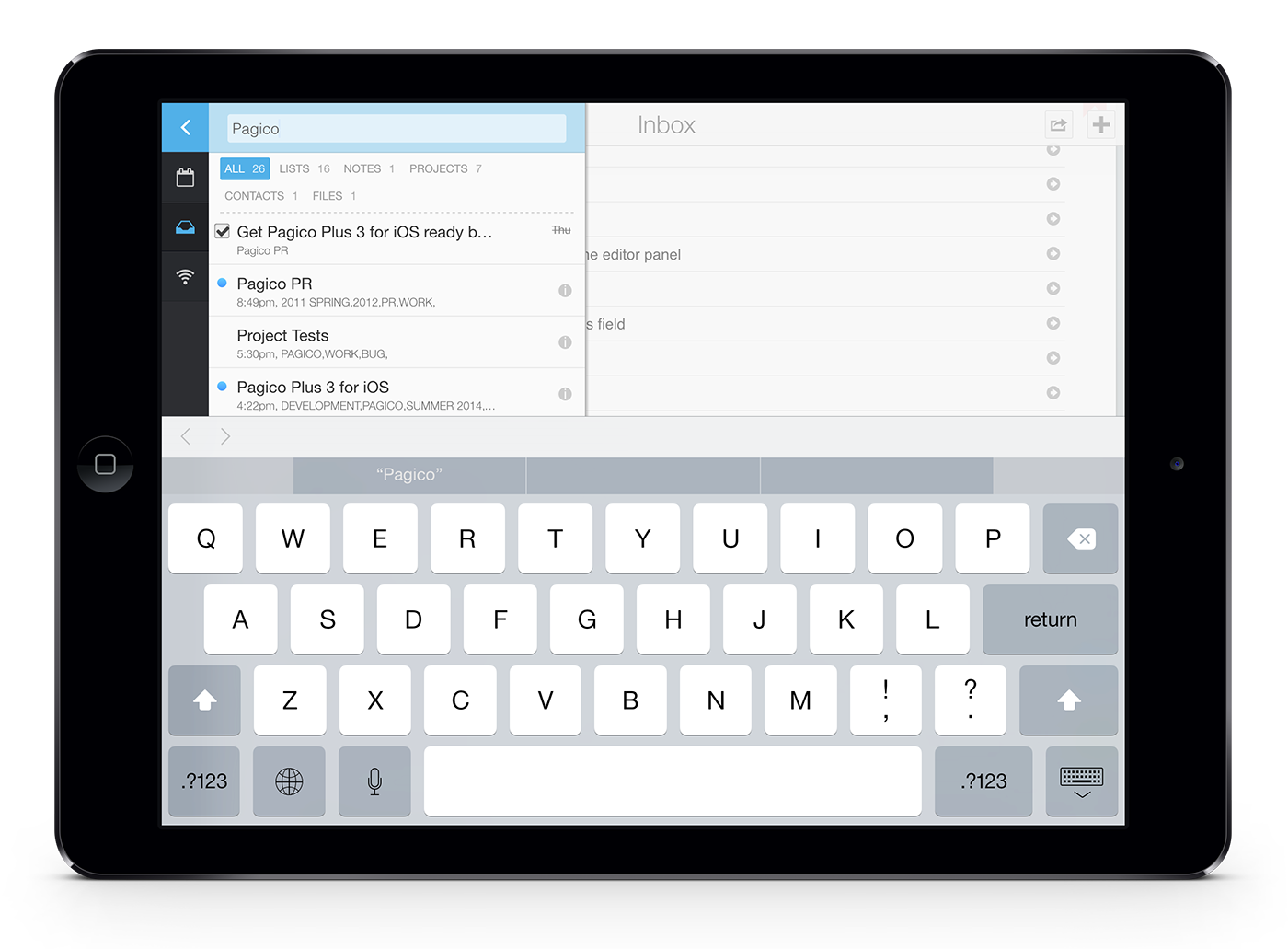 Modernized User Interface
We left no stone unturned. Every part of the user interface has been carefully redesigned to give you an ultra modern presentation of your data. It's not just about looking good — it's about making your working environment as pleasant as possible.
Optimized for iPhone 6 and 6 Plus
Pagico Plus 3 for iOS is also optimized for iPhone 6 and 6 Plus, taking advantage of their gorgeous displays. Everything will be crispy clear and fonts are also slightly larger, making everything easier to read.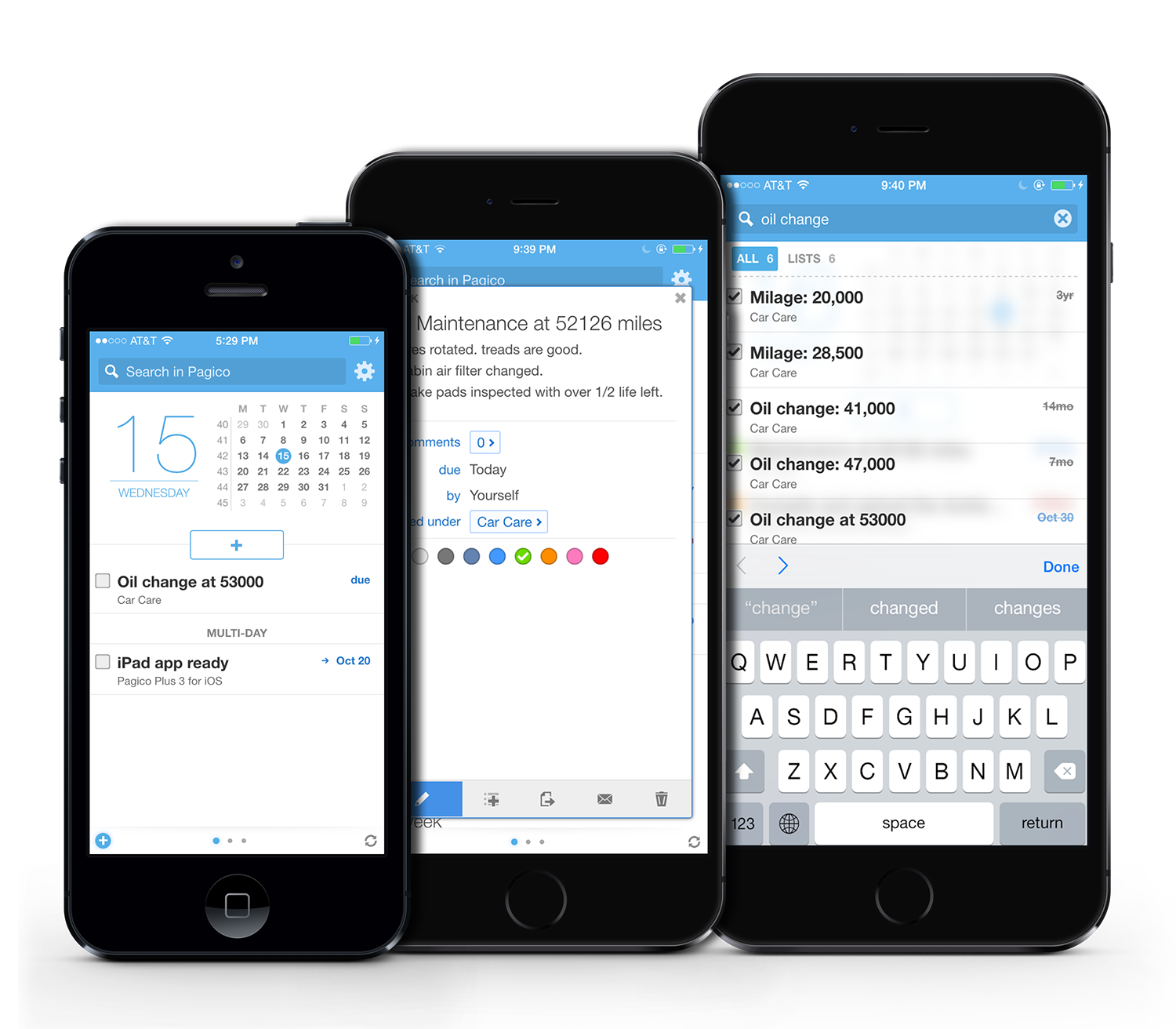 Availability & Pricing
Pagico Plus 3 will be a paid upgrade to existing users, and it currently has an introductory price of $4.99 (get it on the AppStore). It will return to its original price point of $14.99 on December 2. For everyone who purchased Pagico Plus 2 for iOS on or after October 1, 2014, you will get Pagico Plus 3 for FREE. If you're eligible for the free update, by now you should already have received an email about it. If you purchased the iOS on or after October 1 and have not received the email from us yet, send us an email and we'll be more than happy to assist!