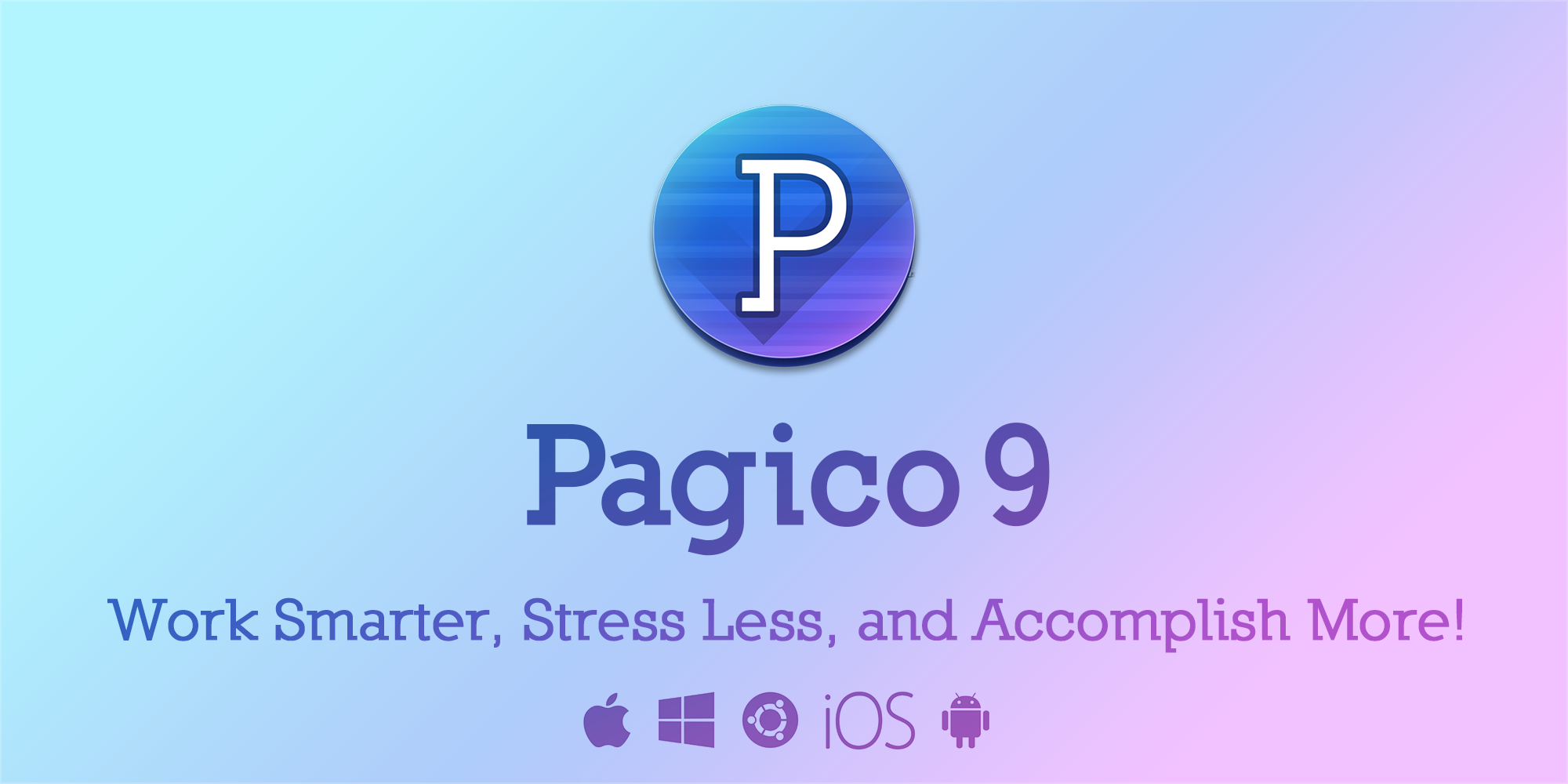 The wait is over! After years of design and development, and months of beta testing, Pagico 9 has finally arrived! Available today for users on macOS, MacOS X, Windows and Ubuntu, the 9th major iteration of the Pagico work management platform is designed to help you work smarter, accomplish more while reducing mental load.
Work Smarter by Centralizing Resources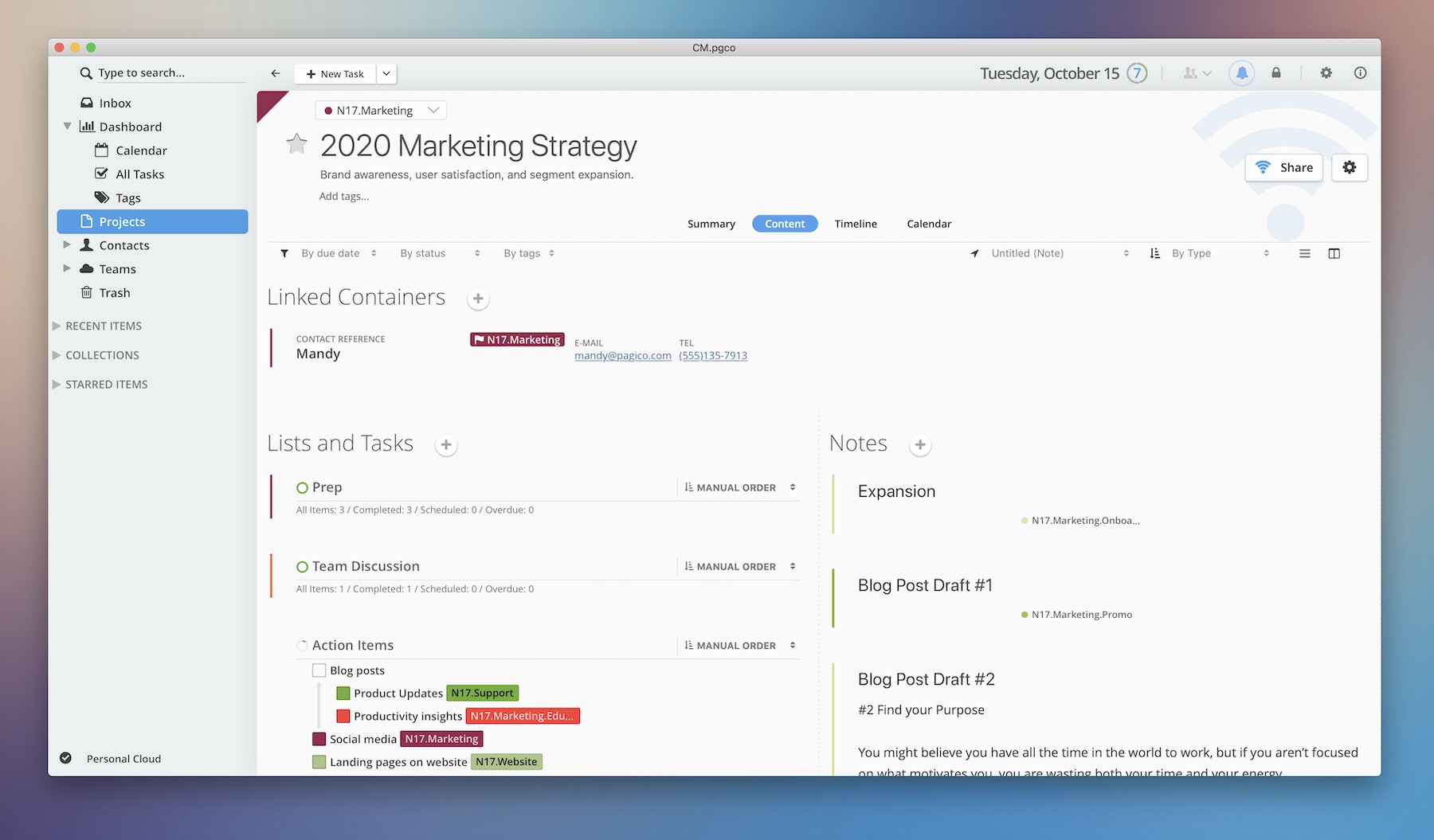 Many of us have multiple areas of responsibilities that we need to attend to. When multiple tracks of things happen at the same time, it's easy to get overwhelmed and even miss deadlines. Since day one, Pagico has been designed to help you keep things together, so your data is organized in a similar way as your brain does. Imagine how convenient it is to have boarding passes right next to travel itineraries, or design documents together with submission deadlines. By keeping things together, you can offload your brain, reduce mental load, and think more clearly.
Accomplish More by Better Planning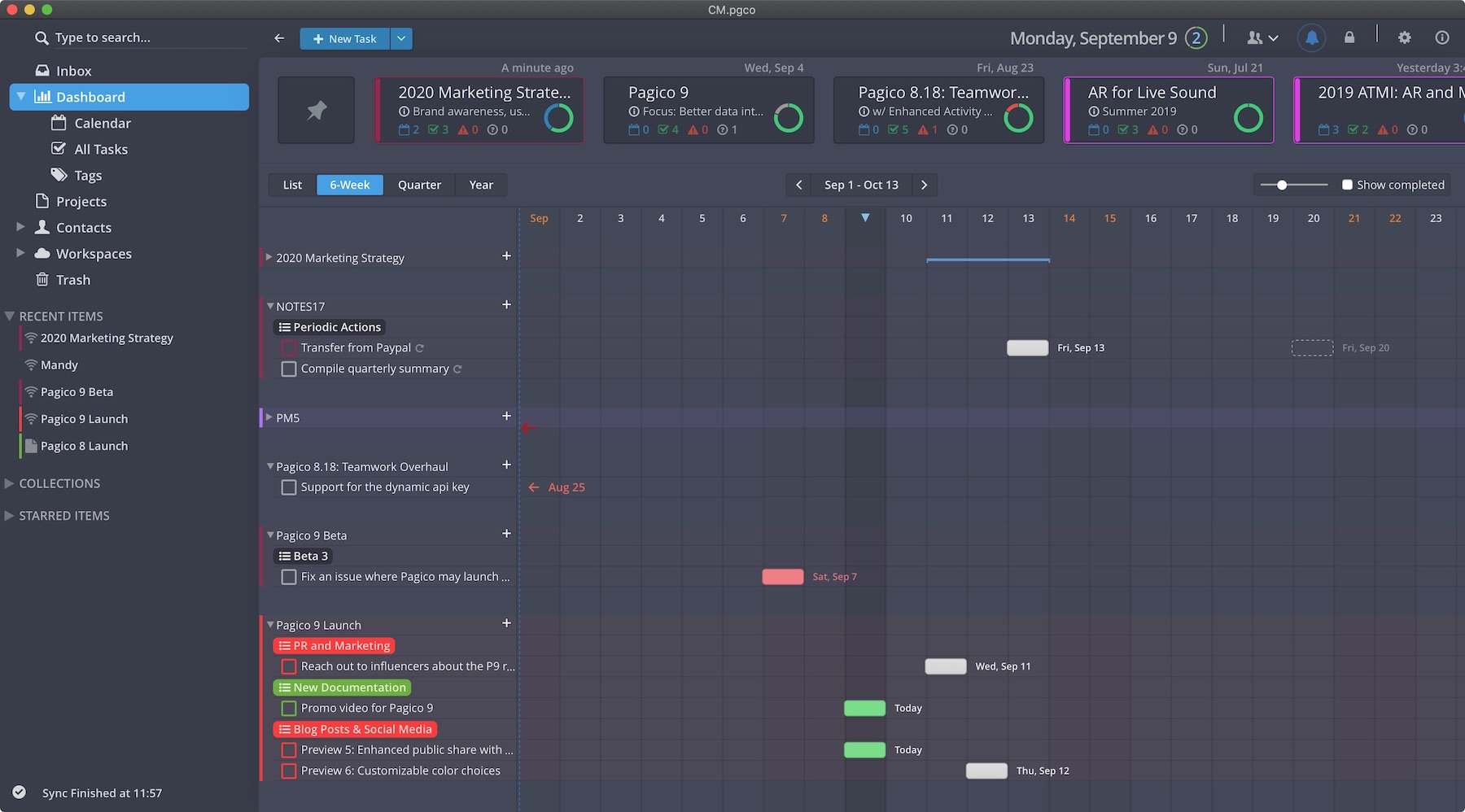 To get stuff done, you need to make good plans, stay on track, and adjust plans as needed. Unlike conventional todo apps that rely on lists and calendars, Pagico visualizes your tasks as timelines, which let you intuitively perceive your workload. The biggest advantage of timelines is that you can see far ahead into the future, so that long-term deadlines never creep up on you. Need to move your plans around? Just drag things around on the timeline, or use the smart snooze options to swiftly reschedule.
Reduce Stress by Looking Ahead in a Pleasant Environment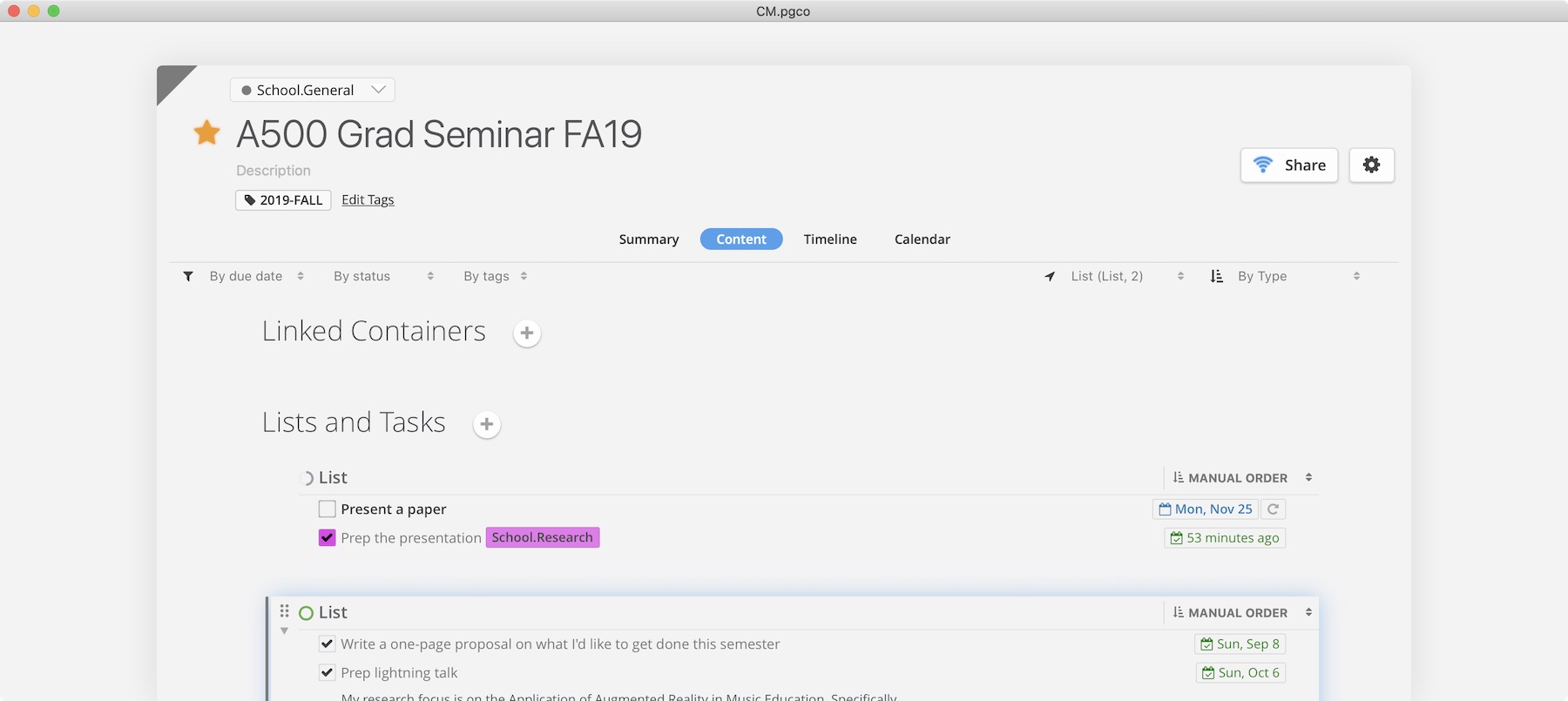 While getting stuff done can be satisfying, reducing stress is equally important. With your workload simplified and visualized as timelines, you can see far ahead into the future. The ability to see potential problems ahead of time can help you generate solutions and worry less. Then, its elegant UI is designed to present information at a moderate level of density, perfect to induce a sense of calm. Its newly added Dark Mode also makes it comfortable when working at nights.
Pagico 9 Highlights
During the Pagico 9 development, we left no stone unturned. Almost everything has been improved with the priority on user experience. Below is a short list of major improvements in Pagico 9:
Brand new UI design
Support for Dark Mode
Categories with customizable colors
Project Overview with variance calculation
Nested lists
Advanced search engine for complex search queries
Brand new Pagico Helper for macOS
Greatly improved content share with non-Pagico users
Brand-new Personal Cloud
Enhanced data sync engine, up to 20X faster than Pagico 8
Brand-new tag manager
To learn more about these new capabilities, please visit the Whats-New section.
Availability & Pricing
Pagico 9 is available for everyone on macOS (10.12+), Mac OS X (10.7 – 10.11), Windows 10 and Ubuntu (18.04 and up).
15-Day Free Trial
As always, an obligation-free 15-day free trial is available for everyone to try Pagico with no payment required.
Pricing & Upgrading
Pagico 9 licenses are $50 for each user, while users with older licenses can upgrade their licenses for $25. As with before, the licenses are for one computer only. Additional seats for the same user are still available for just $5 per computer.
Launch Week Special Offer
To celebrate the launch of Pagico 9, we are giving away a 1-year 2GB Personal Cloud subscription to all v9 users who upgrade by October 20. To claim this offer, simply upgrade your license to Pagico 9 and enable the Personal Cloud feature by October 20. Remember, the offer ends on October 20 at 11:59pm EST, so don't miss out!